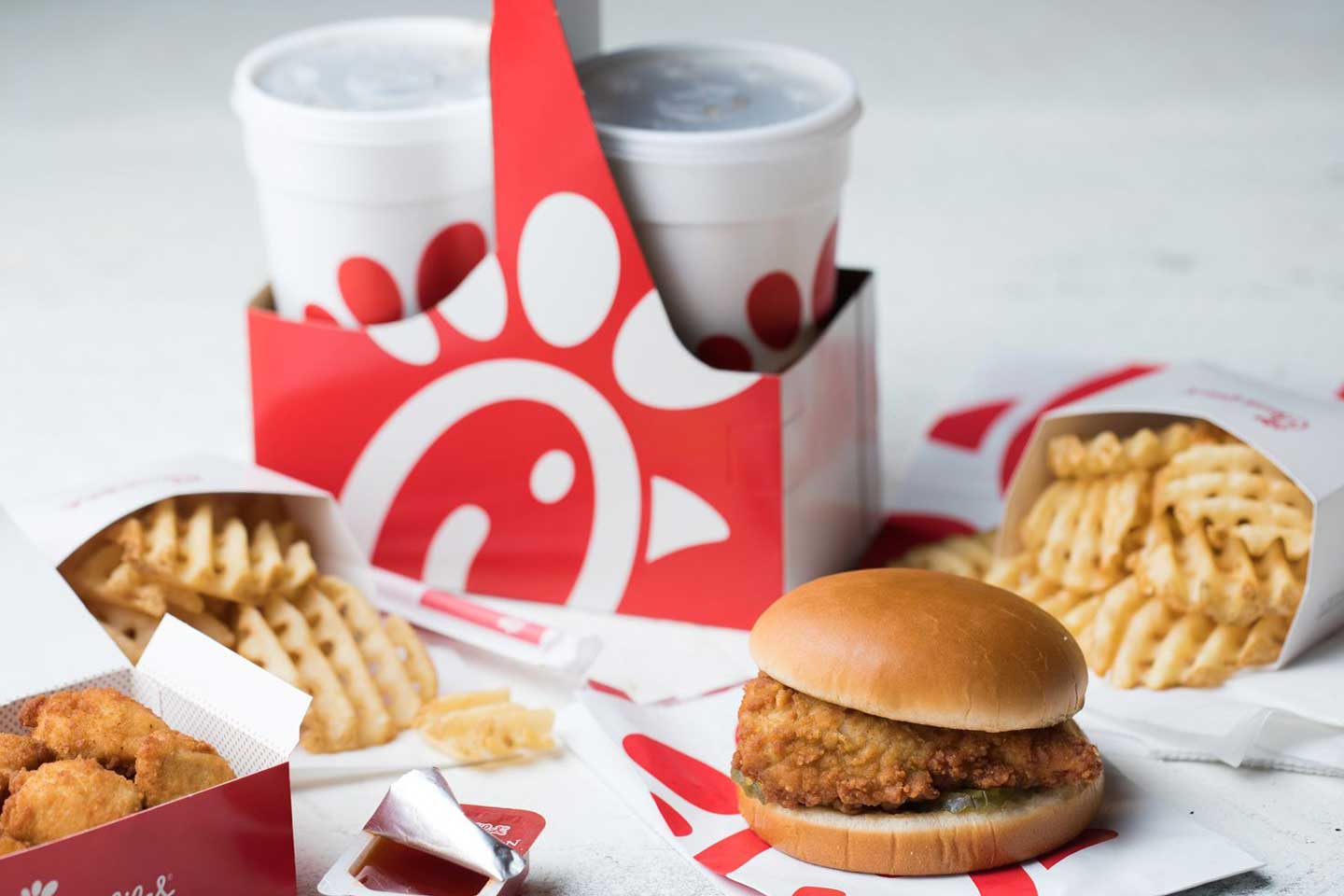 How to use our app or partner delivery services to order and pay for your Chick-fil-A meal
As social distancing guidelines continue to evolve, we understand that our communities are still feeling the increased impact of COVID-19 and many people miss their normal routine. Even though Team Members aren't able to serve you in all dining rooms just yet, our restaurants remain open to provide our customers with nourishing meals – including a number of expanded service options with Safe Service in mind.

Keeping the health and well-being of customers, Operators and Team Members as our priority, there are several ways guests can enjoy Chick-fil-A menu items – either by picking them up at a Chick-fil-A restaurant using contactless mobile ordering, or without even leaving home using one of our delivery options from select restaurants.

And now, to provide even more family-friendly meal options, we've introduced Family Meal bundles to serve multiples of four people. We've also added make-it-yourself Meal Kits at select restaurants, including everything you need to make delicious Chicken Parmesan to serve two or four.

DELIVERY
How to order Chick-fil-A through our delivery partners
At more than half of Chick-fil-A restaurants nationwide, your meal can be delivered through our national delivery partners, DoorDash, Uber Eats and Grubhub.

Here's how:
Choose a delivery partner, then visit their website (linked above) or download their app.
Once you've entered a partner site or app, enter your address, then search for "Chick-fil-A."
Select your favorite menu items, then proceed to check out! Pro tip: Our partners give the option for orders to be left at your door to minimize contact during this time.
How to order Chick-fil-A Delivery through the Chick-fil-A® App
In addition to bringing Chick-fil-A® Chicken Nuggets and other menu favorites right to your door through our delivery partners, more than 80 Chick-fil-A restaurants offer direct delivery through the Chick-fil-A App. This means that Team Members from these locations will deliver Chick-fil-A orders directly to guests' homes.
Just sign in or create an account on the Chick-fil-A App and tap "Find a Restaurant," then select "Mobile Order." If delivery is available from your local restaurant, delivery will appear on a list of options to receive your order.
Learn more about Chick-fil-A Delivery options in your area and view FAQs on our delivery page.
DRIVE-THRU AND CURBSIDE PICKUP
Our drive-thrus are still open for business, and many of our restaurants offer Curbside pick-up or carry-out. We recommend using the Chick-fil-A App to place a contactless mobile order and pay for your order in advance.
Here's how:
Download and open the Chick-fil-A App and create an account.
Select "Find a Restaurant" and choose your nearby restaurant. Then select "Mobile Order."
Select either "Drive-thru," "Carry-out" or "Curbside" (based on availability) when asked how you would like to receive your mobile order.
Select your menu items and complete your order!
Once you arrive at the restaurant, follow the instructions for receiving your order. If you selected Curbside, most restaurants have designated parking spots or a parking lane or zone just for you.
It's simple to pay through the Chick-fil-A App, providing an easy way to prevent physical contact. Through the app, customers can pay per transaction through a saved credit card, through their pre-loaded balance or with Chick-fil-A One® points. If paying with a physical credit card during this time, guests may be asked to swipe themselves.
We're here for you, even while some of our dining rooms remain closed. We hope something as simple as Waffle Fries or your regular order of choice help bring some comfort and cheer during this time.