About Chick-fil-A Inc.
Atlanta-based Chick-fil-A, Inc. is a family owned and privately held restaurant company founded in 1967 by S. Truett Cathy. Devoted to serving the local communities in which its franchised restaurants operate, and known for its original chicken sandwich, Chick-fil-A serves freshly prepared food in more than 2,500 restaurants in 47 states, Washington, D.C., and Canada.

A leader in customer service satisfaction, Chick-fil-A was named top fast food restaurant in Newsweek's 2019 America's Best Customer Service report and received several honors in QSR's 2019 Reader's Choice Awards, including "The Most Respected Quick-Service Brand" and "Best Brand for Overall Experience". Additionally, Glassdoor named Chick-fil-A one of the top 100 best places to work in 2020. More information on Chick-fil-A is available at www.chick-fil-a.com.


Featured press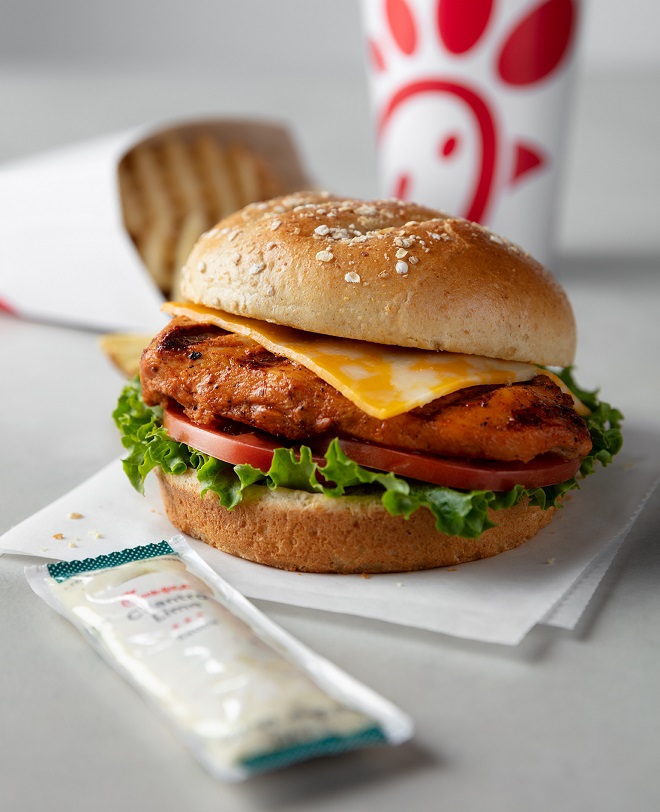 Chick-fil-A is kicking off the year by offering a grilled version of a spicy favorite. Starting January 25, Chick-fil-A is introducing the Grilled Spicy Chicken Deluxe Sandwich, available for a limited time at participating restaurants nationwide.