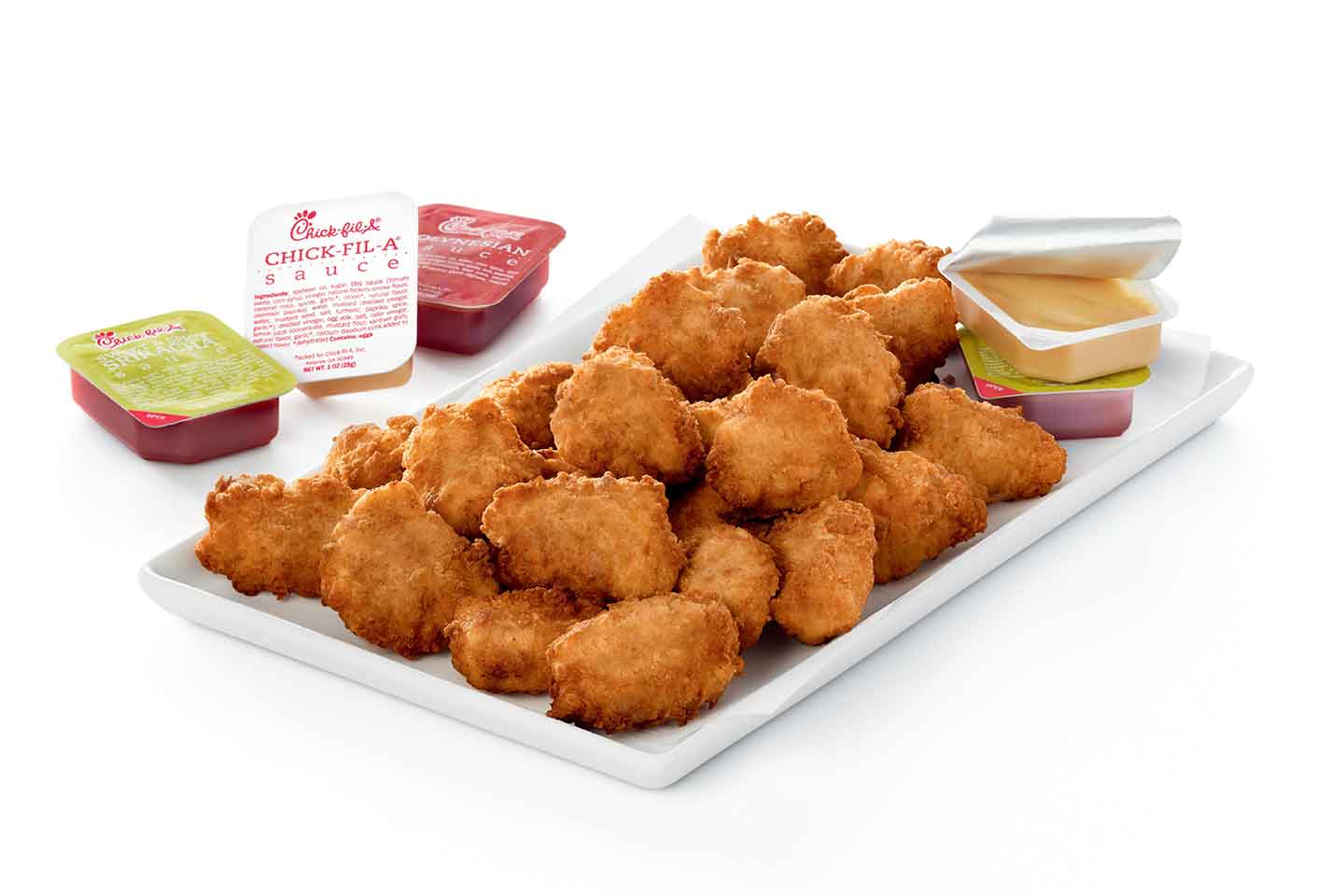 Cross dinner off your to-do list with easy meals for four (or more) to go or delivered
At Chick-fil-A, we're always looking for new ways to care for our guests, particularly during this time. As families balance work, school and other obligations from the comfort (or chaos) of home, we want to help check lunch or dinner off of the to-do list.
In order to offer a convenient meal solution for small groups or families, more than 800 participating restaurants nationwide are launching Family Meals.
What is a Family Meal?
Family Meals are bundles of menu items to serve four people. They allow customers to build their own meals by mixing and matching eight different menu options:
You can add variety to your Family Meal with our sauces. They are now available to purchase in 8-ounce tubs at participating restaurants – the perfect way to spice up any at-home meal. Tubs of Chick-fil-A, Polynesian, Barbeque, Honey Mustard and Garden Herb Ranch sauces can be added to your order in the drive-thru or through the Chick-fil-A® App.
While Family Meals were designed with a group of four in mind, guests can easily increase the quantity of menu items to serve groups larger than four people. In addition to this quick option of bundling menu items, guests can still easily customize and order individual meals through the Chick-fil-A® App or in the drive-thru.
How do I order Family Meals?
Use the Chick-fil-A® App to check if your local restaurant is offering Family Meals. If meal bundles are available, you can order and receive your meal in three different, easy ways:
Drive-thru
Mobile ordering: Options include carry-out and drive-thru, with curbside pick-up available at select restaurants
Delivery: Order through DoorDash, Grubhub or UberEats, or check the Chick-fil-A App to see if direct delivery is available from your closest restaurant
For more information on how to place an order through the App or one of our third-party delivery partners, check out our guide to contactless ordering.

We're here for you, even while our dining rooms are closed. During this time, we hope that this offering makes it easier to feed your family or a small group.