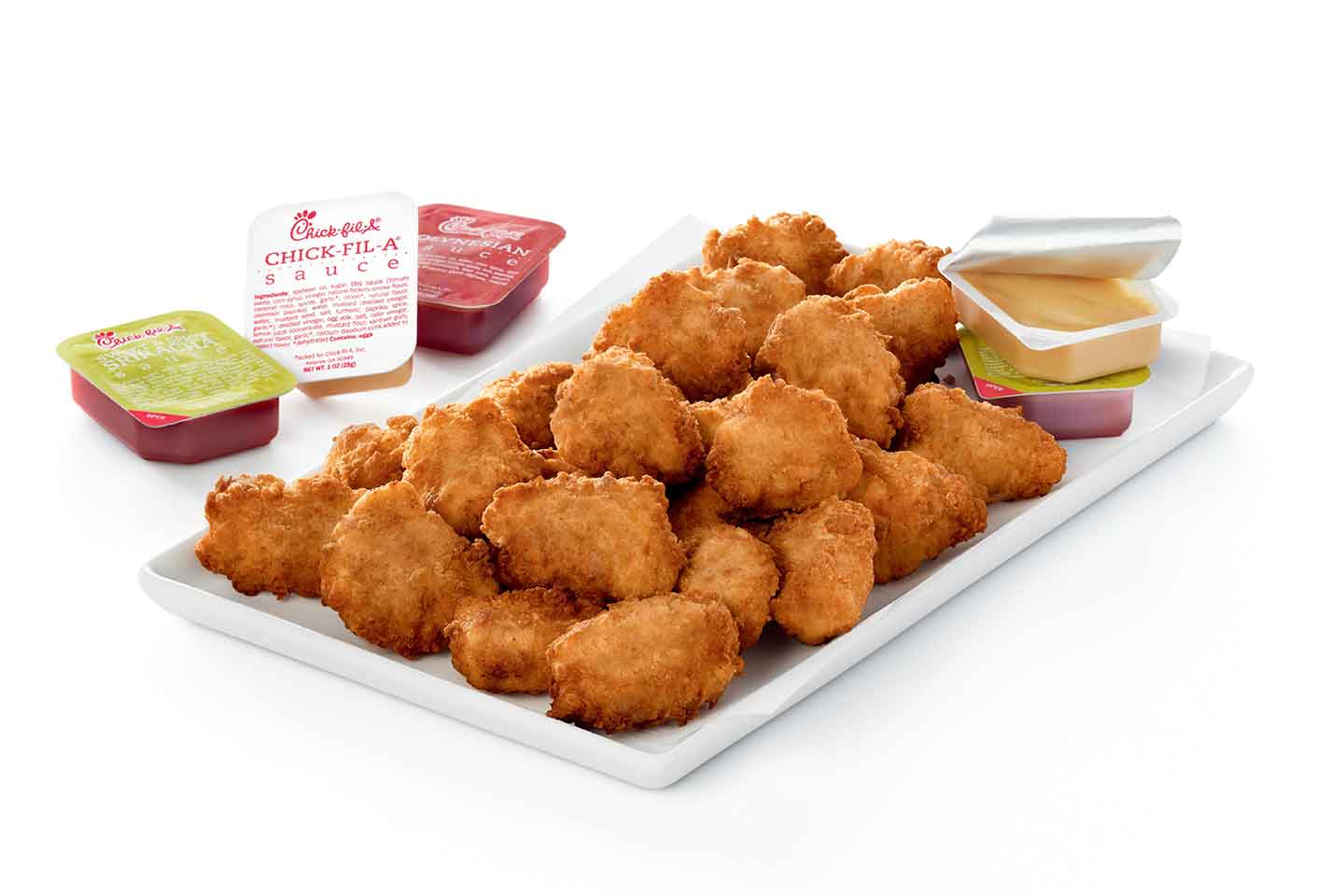 Cross dinner off your to-do list with easy meals for four (or more) to go or delivered
At Chick-fil-A, we're always looking for new ways to care for our customers. As families balance work, school and other obligations from the comfort (or chaos) of home, we want to help check lunch or dinner off of the to-do list.
In order to offer a convenient meal solution for small groups or families, participating Chick-fil-A restaurants nationwide are now offering Build Your Own Family Meal bundles.
What is a Build Your Own Family Meal?
Build Your Own Family Meals are bundles of menu items that allow you to quickly build out a meal to serve four people (or more!) by mixing and matching 13 different menu options:
• Entrées: Customers can choose from 30-count Chick-fil-A® Nuggets, four Original Chick-fil-A® Chicken Sandwiches, and four Spicy Chicken Sandwiches
• Sides: Customers may choose from the following sides (four of each item are included): Medium Chick-fil-A Waffle Potato Fries®, Medium Mac & Cheeses, Waffle Potato Chips,Medium Fruit Cups, Kale Crunch Sides, and Chocolate Chunk Cookies
• Beverages: Customers have the option of ordering one Gallon of Freshly-Brewed Iced Tea (sweetened or unsweetened) or Chick-fil-A® Lemonade (regular or diet)

You can add more variety to your Build Your Own Family Meal with our sauces. Select flavors are now available to purchase in 8-ounce tubs or bottles at participating restaurants – the perfect way to spice up any at-home meal. Chick-fil-A® Sauce as well as Polynesian, Barbeque, Honey Mustard and Garden Herb Ranch sauces can be added to your order in the drive-thru or through the Chick-fil-A App.

While Build Your Own Family Meals were designed with a group of four in mind, guests can easily increase the number of menu items by quantities of four in order to serve groups that are larger than four people. In addition to this quick option of bundling menu items, guests can still easily order individual items through the Chick-fil-A App or in the drive-thru.
How do I order a Build Your Own Family Meal?
You can order your meal via:
• Carry-out (at select locations)
• Drive-thru
• Mobile ordering via the Chick-fil-A App: Options include carry-out and drive-thru, with curbside pick-up available at select restaurants
• Delivery: Delivery options vary, so check the Chick-fil-A App to see what delivery options are available at your closest restaurant

For more information on how to place an order through the Chick-fil-A App or one of our third-party delivery partners, check out our guide to contactless ordering.

We're here for you, even when our service looks a little different, and we hope that this offering makes it a little easier to feed your family or a small group.