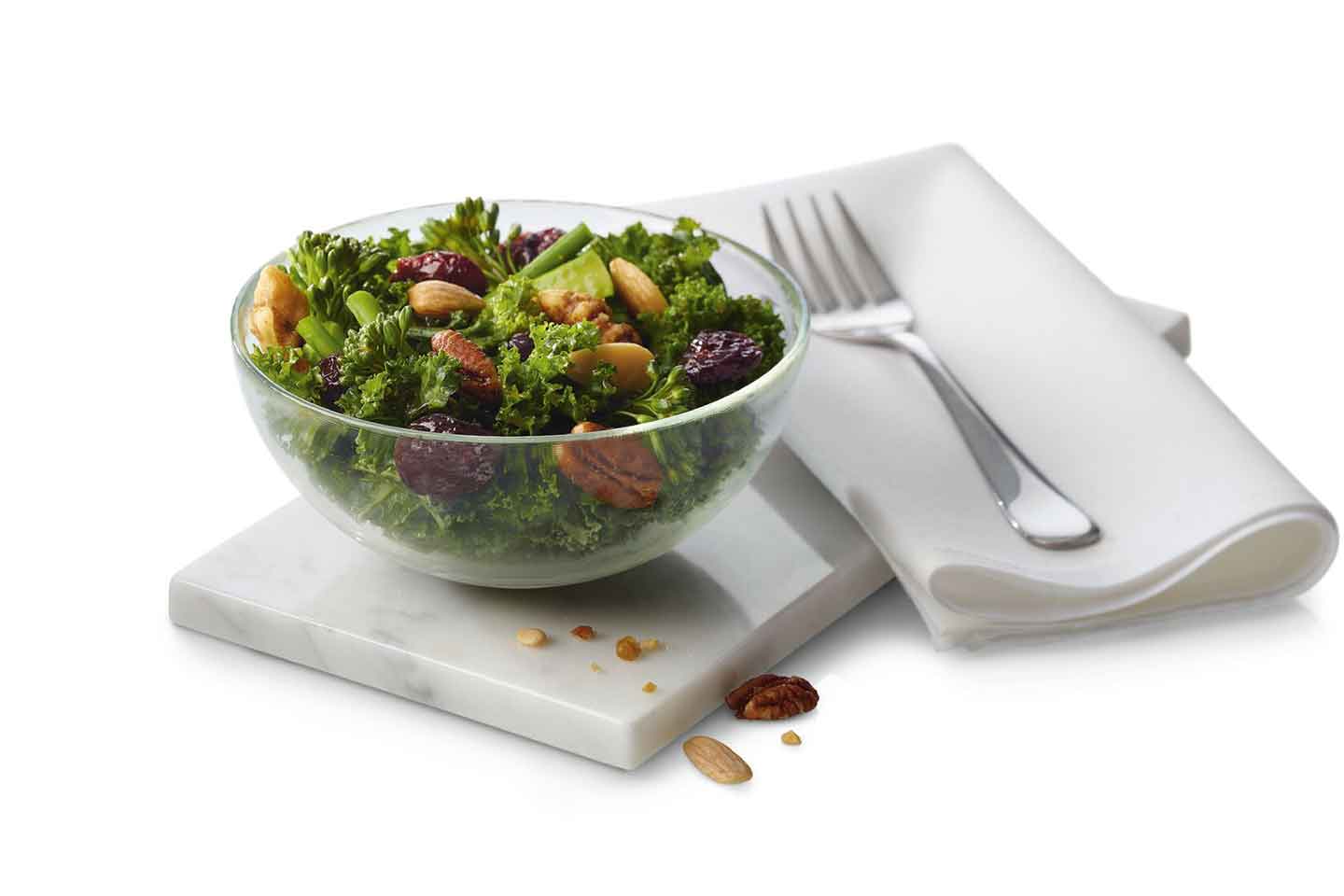 A delicious and nutritious way to end your day
Dinner can be the most complicated meal of the day. After hours of working or running errands, preparing a meal for the family (or even just for yourself!) can feel like a daunting task. And if you're trying to eat on the lighter side, your decision becomes even more complex.
So, are you dreading dinner now? Don't – it's time to relax! When making your own meal just isn't on the menu, we've got you covered with our five favorite dinner orders for 500 calories or less.

Chick-fil-A Nuggets, Buddy's Apple Sauce and Sweet Tea
Classic Chicken Nuggets and Sweet Tea for less than 500 calories? You got it! Enjoy eight bite-sized pieces of all breast meat chicken, seasoned, hand-breaded and pressure cooked in 100% refined peanut oil. Are you a dipper? Good news — we spared enough calories for you to try our Barbeque sauce! You can even finish it off with an all-natural sweet side of Buddy's Apple Sauce.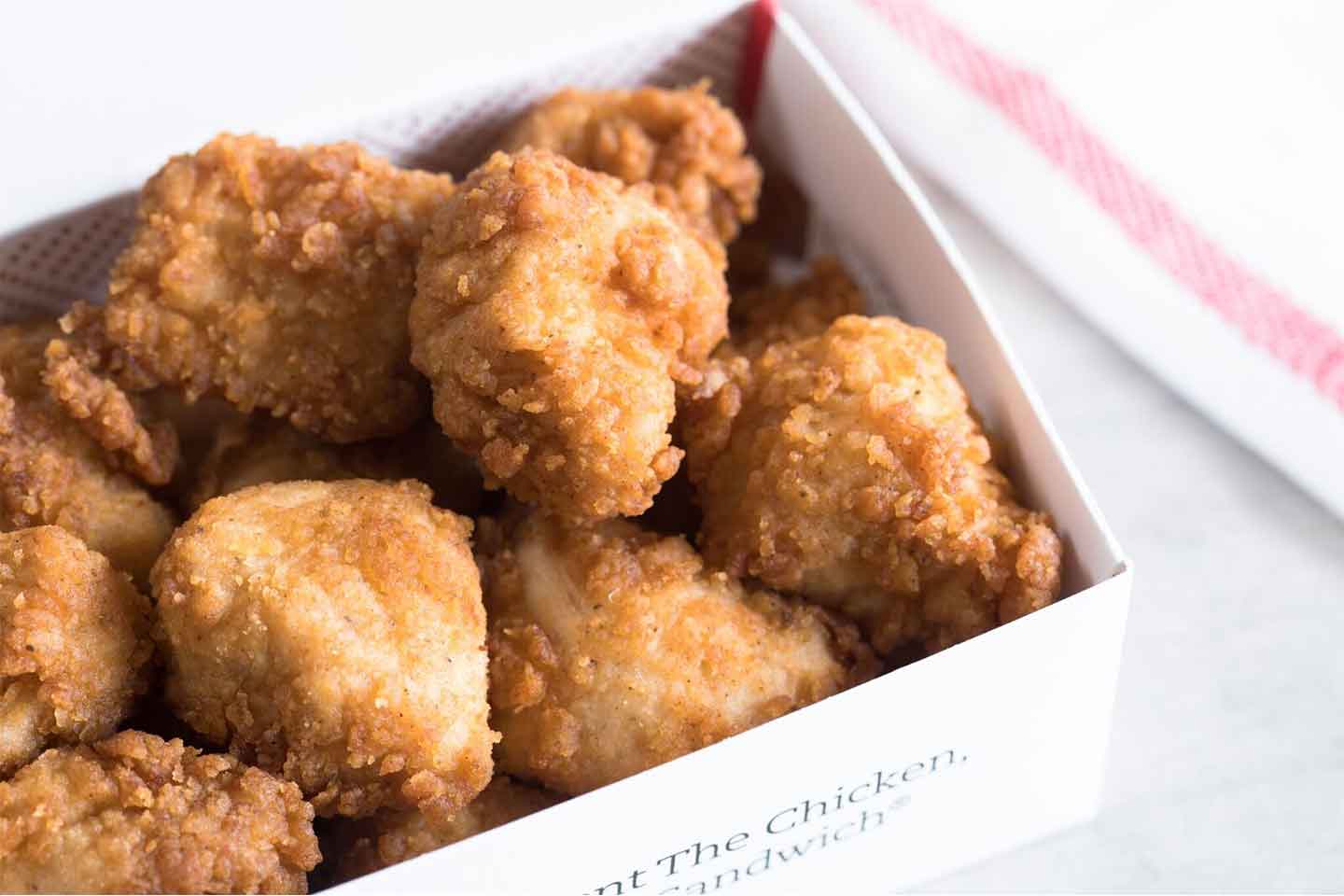 Chick-fil-A Nuggets (8-count): 260 calories
Barbeque Sauce: 45 calories
Buddy's Apple Sauce: 60 calories
Medium Sweet Tea: 120 calories
Total meal: 485 calories
Grilled Chicken Cool Wrap and Superfood Side
As the summer weather heats up, refresh your taste buds with a Grilled Chicken Cool Wrap. In a hurry? With sliced grilled chicken, lettuce, red cabbage, carrots and a cheese blend, this flaxseed flour flatbread wrap packs a powerful punch as a convenient on-the-go entrée. If you're hungry for more (and have time for a fork), round out the meal with our Superfood Side — a combination of Broccolini® and kale, maple vinaigrette dressing and dried sour cherries with a roasted nut blend.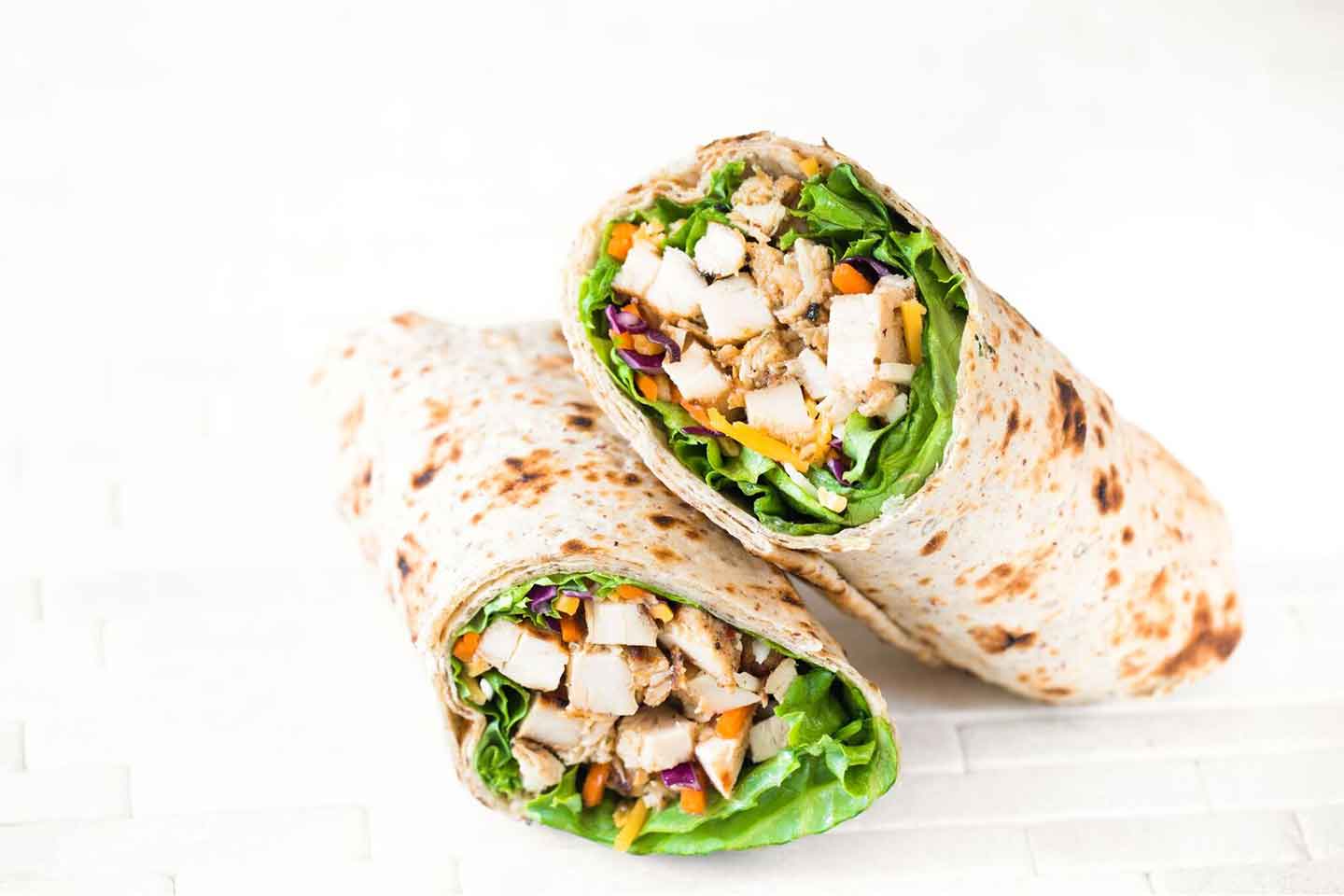 Grilled Chicken Cool Wrap: 350 calories
Superfood side: 140 calories
Water: 0 calories
Total meal: 490 calories
Grilled Chicken Sandwich and Side Salad
Grilled chicken is a protein-packed staple on many nutritionists' food lists, and our Grilled Chicken Sandwich certainly doesn't disappoint. Highlighted by a boneless breast of chicken, marinated with a blend of seasonings and grilled for a tender, backyard-grilled taste, this entrée is served on a toasted multigrain bun with green leaf lettuce and tomato. Add some extra veggies with our side salad and quench your thirst with our hand-squeezed diet lemonade.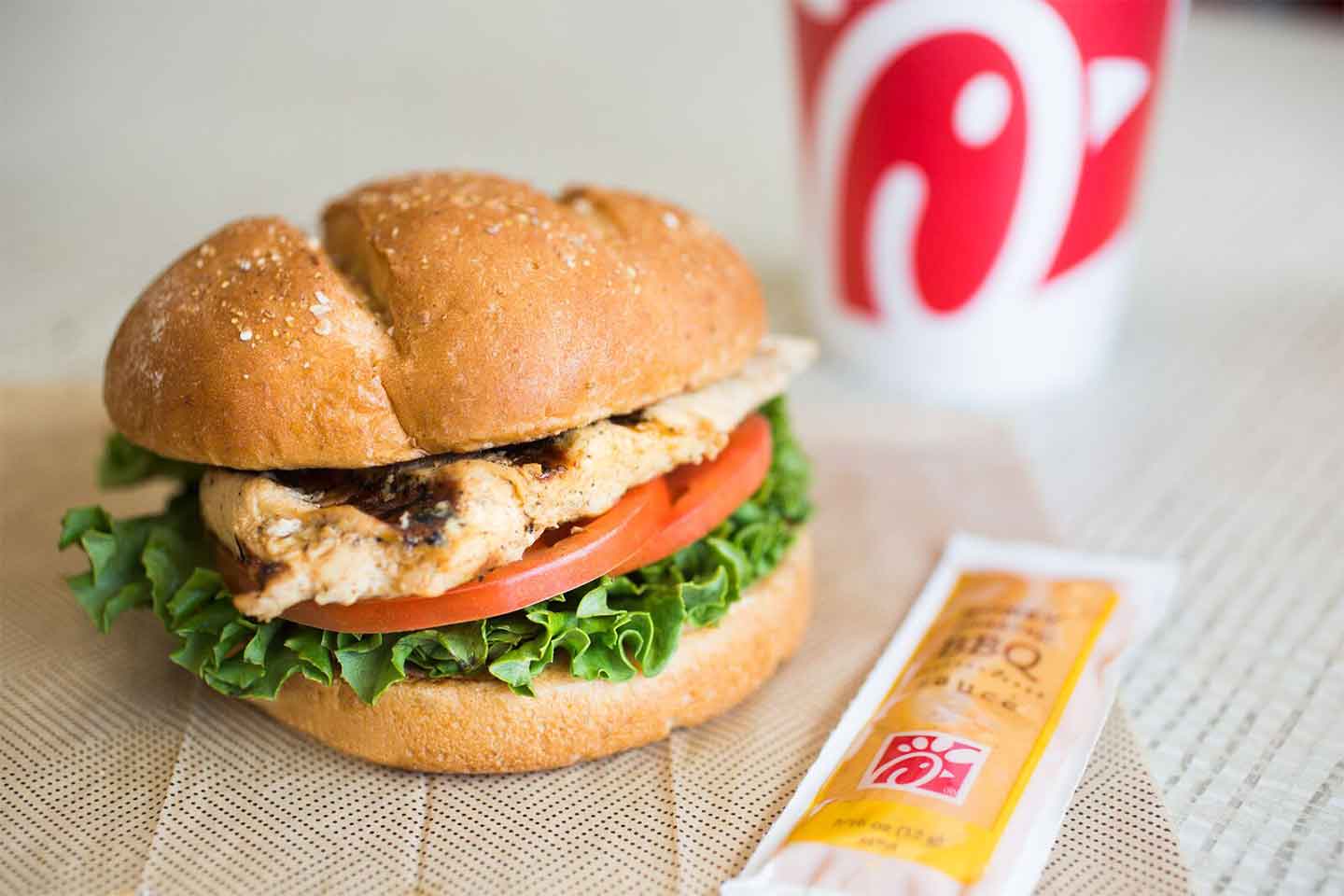 Grilled Chicken Sandwich: 310 calories
Side Salad: 160 calories
Small Diet Lemonade: 30 calories
Total meal: 500 calories
Grilled Cobb Salad and Large Fruit Cup
A salad that's equally as filling as it is nutritious? It does exist - the Cobb Salad is a salad-lover's dream! Made fresh daily, this salad features a bed of chopped Romaine lettuce and baby greens, and is topped with shredded red cabbage and carrots, roasted corn kernels, a blend of Monterey Jack and Cheddar cheeses, crumbled bacon, diced eggs and grape tomatoes. Just ask for it with a Grilled Filet instead of pressure-cooked nuggets to keep the calories down. Top it off with our light Italian dressing for extra flavor, and add even more nutrients to your meal with a fresh fruit cup of mandarin oranges, strawberries, red and green apple pieces and blueberries.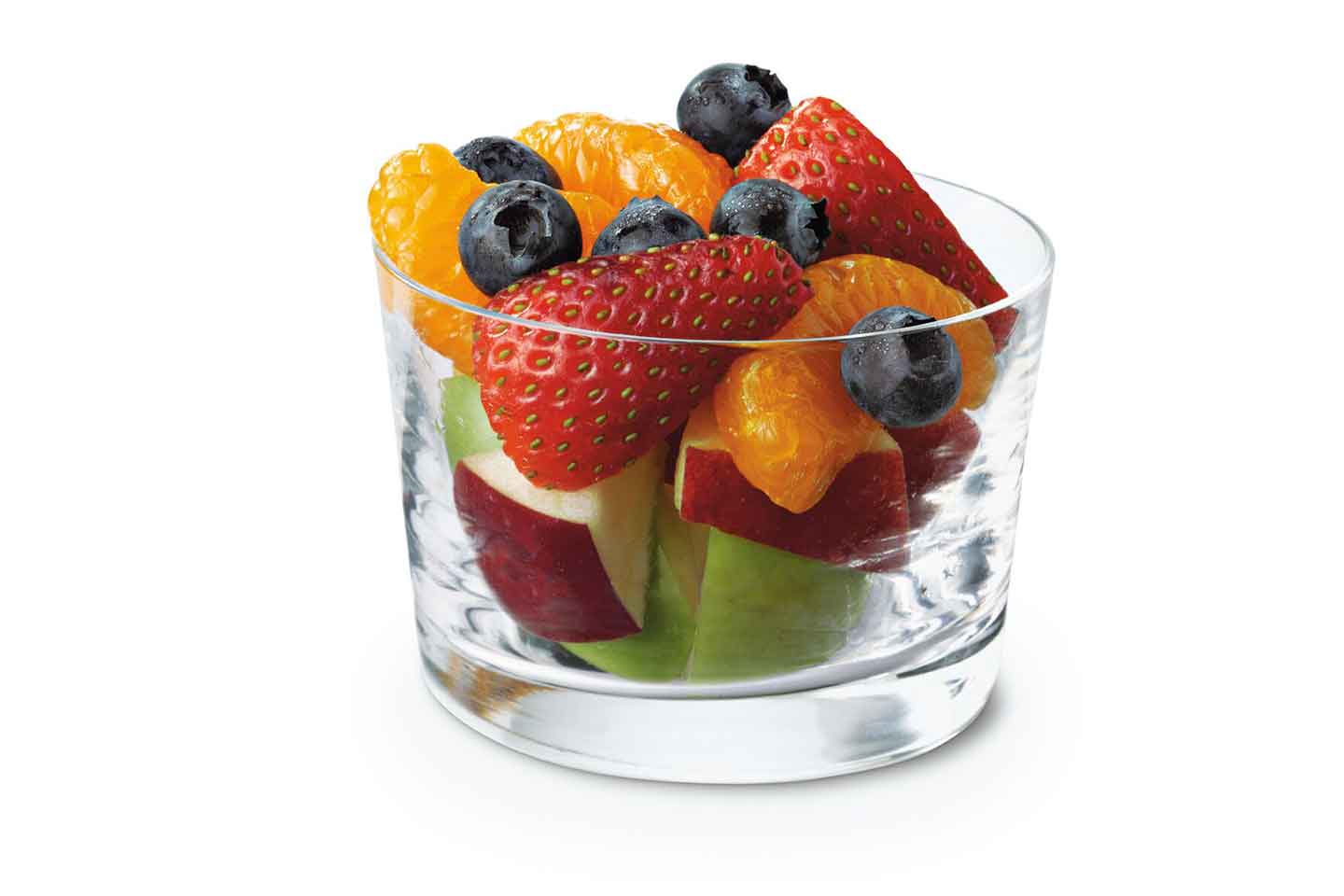 Grilled Cobb Salad: 380 calories
Light Italian: 25 calories
Large Fruit Cup: 70 calories
Water: 0 calories
Total meal: 475 calories
Spicy Chicken Sandwich and Medium Fruit Cup
Spice up dinnertime with our Spicy Chicken Sandwich! Curb your cravings with our classic hand-breaded boneless breast of chicken seasoned with a spicy blend of peppers and served on a toasted, buttered bun with dill pickle chips. Gluten-free and multigrain buns are also available! Cool it back down with a medium fruit cup to complete your delicious dinner.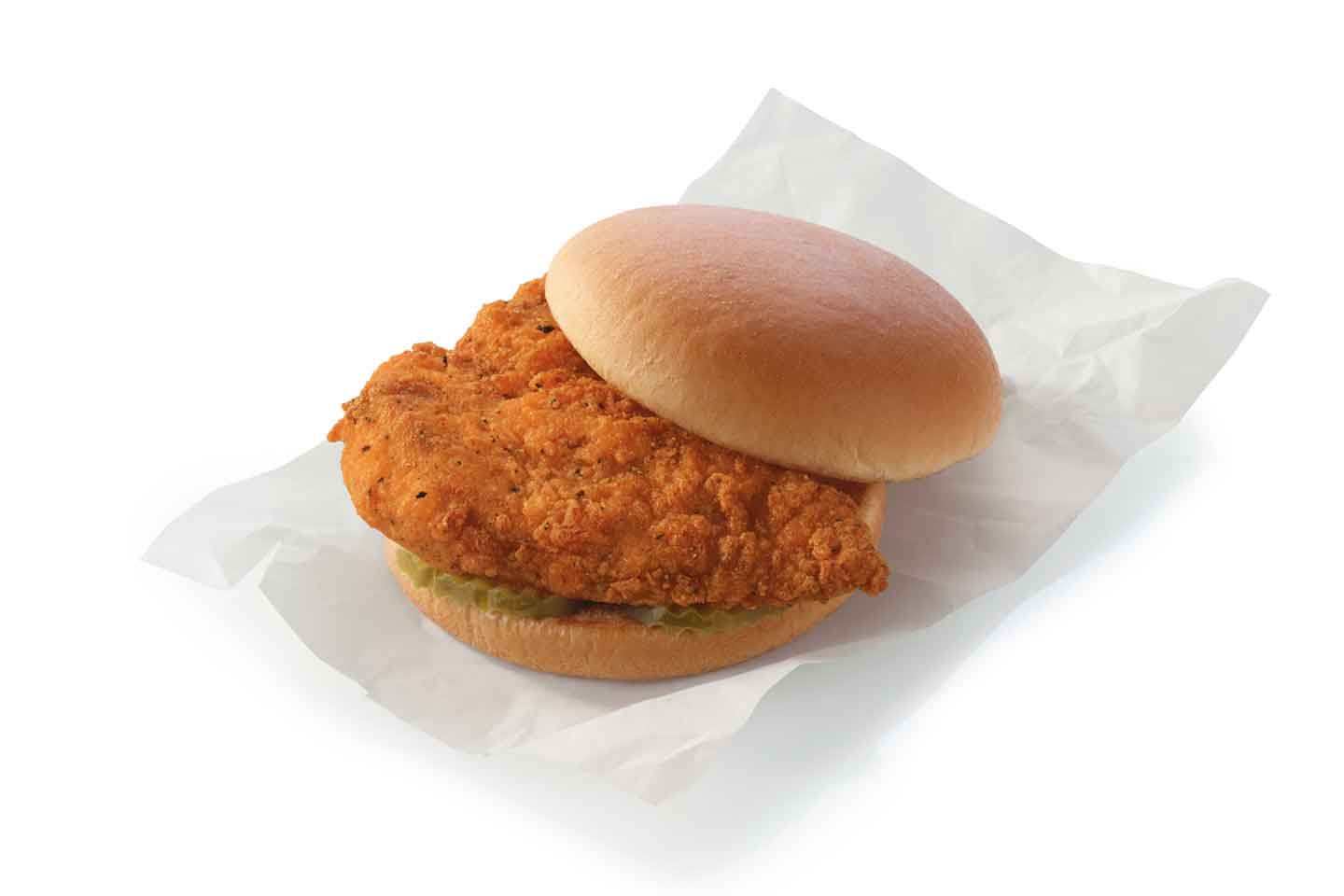 Spicy Chicken Sandwich: 450 calories
Medium Fruit Cup: 50 calories
Water: 0 calories
Total meal: 500 calories
You don't have to sweat dinnertime after a long day. When you're in need of an easy, delicious and nutritious meal (or just in the mood for a special treat!), enjoy the evening at your favorite Chick-fil-A restaurant with a fresh and tasty meal — made just for you by one of us! (Also check out more low-calorie options for breakfast and lunch!)