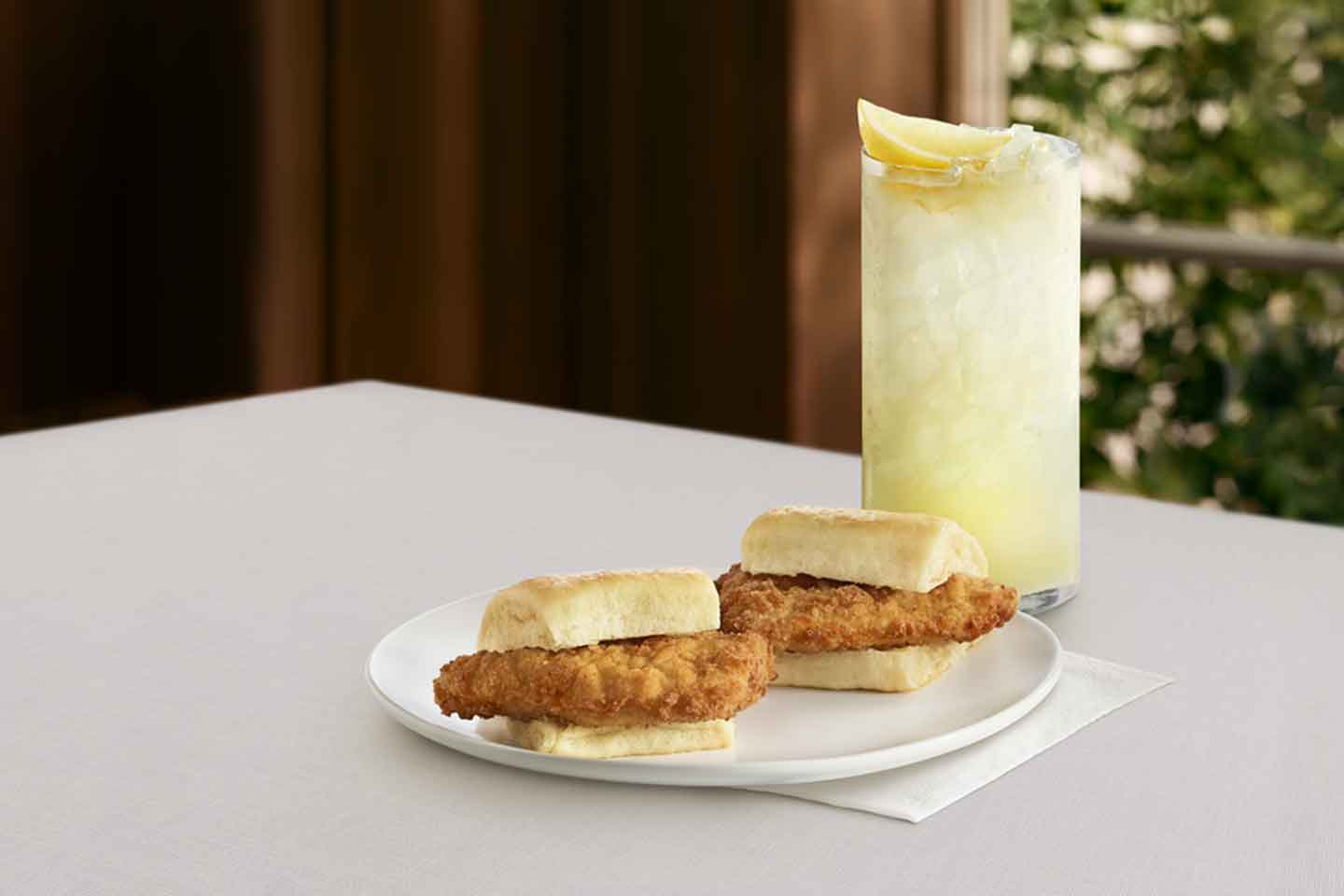 The new menu item will be tested in two cities to determine if it rolls out nationwide
A new Chick-fil-A menu item is sliding into select restaurants in two cities this summer…literally!
The Chick-n-Sliders are the perfect marriage of two menu favorites. Chick-n-Minis (the delicious bite-sized breakfast) and the Original Chicken Sandwich (the lunch and dinner classic) join forces to create a new option for Chick-fil-A customers.
The Sliders are a snack-sized portion of our famous boneless breast of chicken, seasoned to perfection and nestled in a warm, mouth-watering yeast roll that is lightly coated with honey butter spread. Just think of it as a larger version of the popular breakfast Chick-n-Minis.
While the Sliders won't be available during breakfast hours, what better way to fill in that important time between lunch and dinner than with this delicious snack?
The Chick-n-Sliders will be offered beginning May 24 in participating restaurants in Charlotte, North Carolina and Albuquerque, New Mexico. One Slider will be $2.49, while two will be sold for $4.69.
Chick-fil-A will listen to feedback from customers and restaurant Team Members in the test locations to determine if the Sliders will make it to the big leagues – the nationwide menu – in the future.