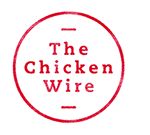 Columbus Park Crossing
Chick-fil-A Operator Todd Kalish is excited to serve the Columbus Community with his second restaurant soon! As a part of our welcome to you, we would like to invite residents from the following zip codes to come and be a part of our opening celebration and participate in the First 100 Campout. A valid ID is required to participate. If your ID does not reflect your current zip code, please click here to see a list of acceptable documents to verify your current residence. Details specific to this opening can be found here. For Official Rules specific to this location, click here. Additional information can be found on the restuarant Facebook page. We look forward to meeting you!
*The Campout will be Tuesday, January 30th.
Grand Opening: January 31st, 2018
Columbus Park Crossing FSU
5520 Whittlesey BLVD
Columbus, GA 31909