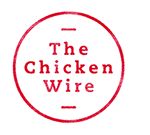 Chick-fil-A on Mercy for Animals Investigation
ATLANTA (November 19, 2014) -- The animal advocacy group Mercy for Animals is releasing an investigation today regarding the treatment of chickens at a farm in Puckett, Mississippi, and a poultry slaughterhouse in Chattanooga, Tennessee. Both facilities are owned by Chicago-based Koch Foods, which has not been a supplier for Chick-fil-A since April of 2013.
As a values-based organization, we strictly partner with suppliers who share in our goal of responsible environmental stewardship, and maintain our values throughout all animal welfare and management practices. We wholly support the humane treatment of all animals and do not condone their mistreatment at any point along the supply chain.