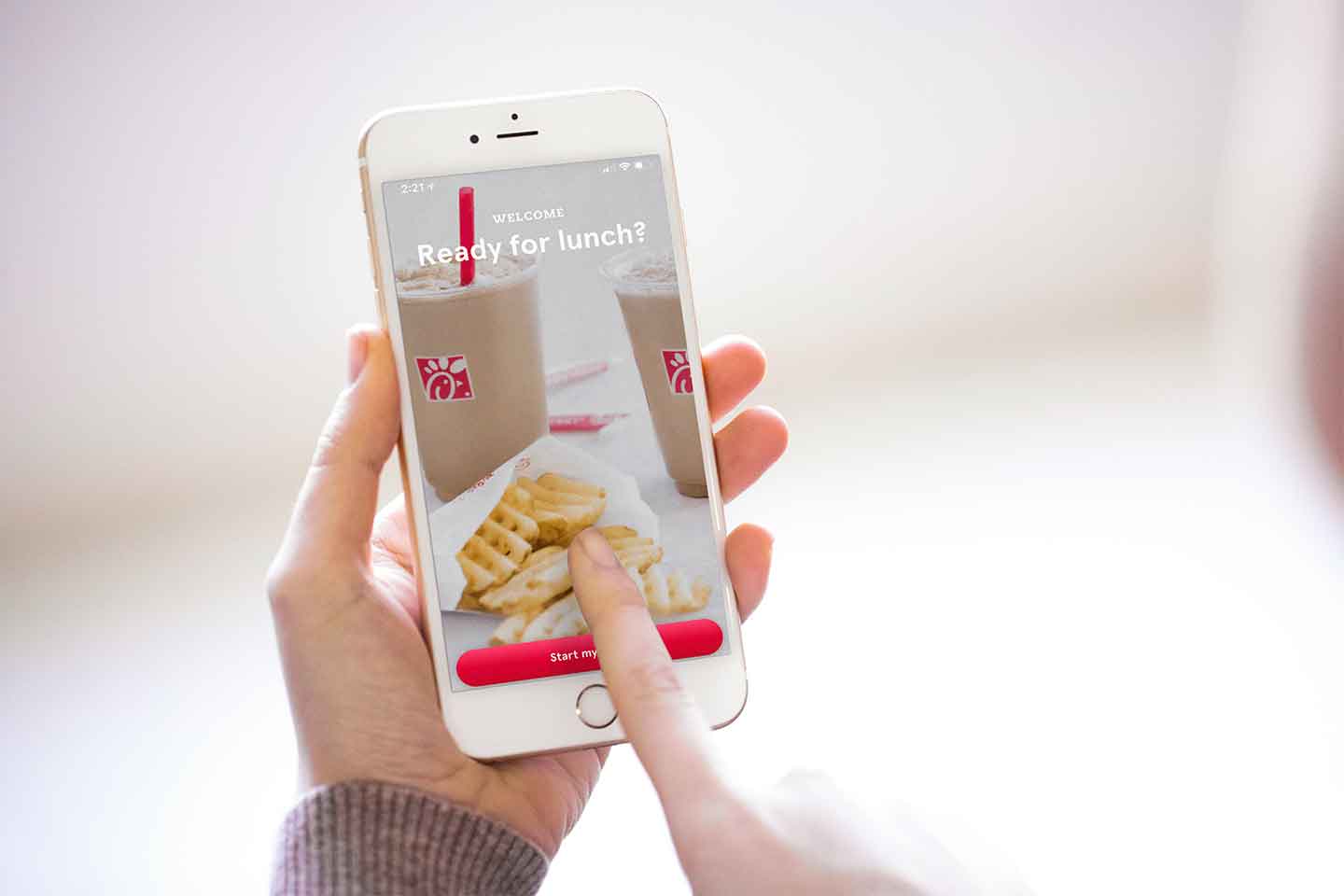 If you've used our app in the past few weeks, you may have noticed something: It's had a makeover.
The updated Chick-fil-A App – and Chick-fil-A One Membership program – launched on August 1 and can be downloaded from the App Store or Google Play Store.
While we've been continuously enhacing the app since 2016, the latest update was, in a way, co-designed by the millions of people like you who use it.
"Customer feedback played a huge role in the app redesign," said Michael Lage, Director of Customer Digital Experience for Chick-fil-A. "The changes are a direct response from listening and learning to give guests what they want."
The biggest change: an all-new Chick-fil-A One Membership program with a simple and transparent way to earn points and give customers choice in how they're redeemed.
"Every order or scan gives you points that you can use towards available rewards like an Icedream or Chick-fil-A Chicken Sandwich," said Kaitlyn White, a leader on Chick-fil-A's digital experience team.
The update also makes Chick-fil-A's mobile app even easier to use, thanks to clearer navigation, quicker ordering (including selecting pick-up methods) and better reliability.
The membership program now offers tiers (Chick-fil-A One, Chick-fil-A One Silver and Chick-fil-A One Red) with increasing benefits as you reach new tiers based on annual spend. Here's how it works:
Guests earn points with every purchase, regardless of whether it's a lunch for one or a catering meal for 25. Chick-fil-A One Members receive 10 points while Chick-fil-A One Silver and Chick-fil-A One Red Members receive 11 and 12 points, respectively, for every dollar spent.
All members will receive a birthday reward and be able to redeem available rewards of their choice. And Chick-fil-A One Silver and Chick-fil-A One Red Members can gift their rewards to family and friends. View all the details about the new program here.
"The new app truly focuses on transparency and choice," Lage said. "Customers know exactly what they are earning and redeeming and now have an option to pick their favorite menu items when choosing their reward."
Free food rewards with more ability to choose? Yes, please.