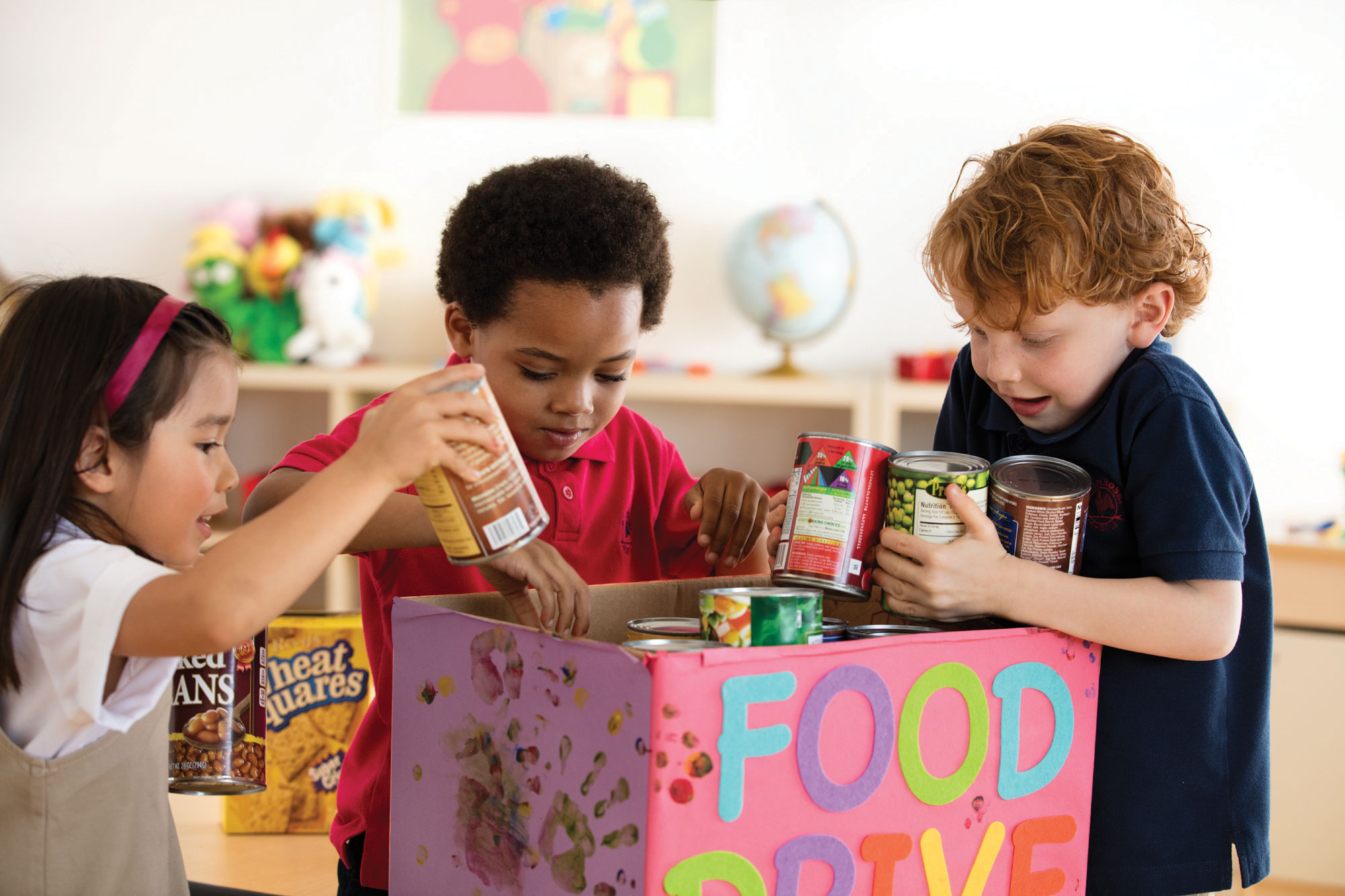 How to teach kids selflessness in a selfie world
Gratitude. It's a word often spoken at this time of year, especially as Thanksgiving draws closer. Festive autumn décor inspires expressions of appreciation, plans to volunteer, and donations to charity. Even holiday social media countdowns encourage thankful thoughts.

But the practice of gratitude and giving back should not be reserved solely for the holiday season, and perhaps no one thinks about this more than parents.

"It's hard, because we live in a world of instant gratification and kids sometimes think they should have everything at their fingertips," says Lara Moeller, a mom of three in Dayton, Ohio. "But stopping to be grateful for what they have is something we really want to instill in our kids."

Moeller isn't alone. According to a 2016 national survey, 92 percent of parents believe that in today's social-media focused world, nurturing positive character traits – like honesty, generosity, compassion and kindness – in young children is more important than ever.

Ryan Swanson, another mom of three in Atlanta, Ga., agrees wholeheartedly. She recalls her frustration at her son's third birthday party, when he was more focused on the gift than the giver. "He was so fixated on the toy in the shiny package that he would rip open the tissue paper without waiting for me to read the card to find out who each gift was from," she says.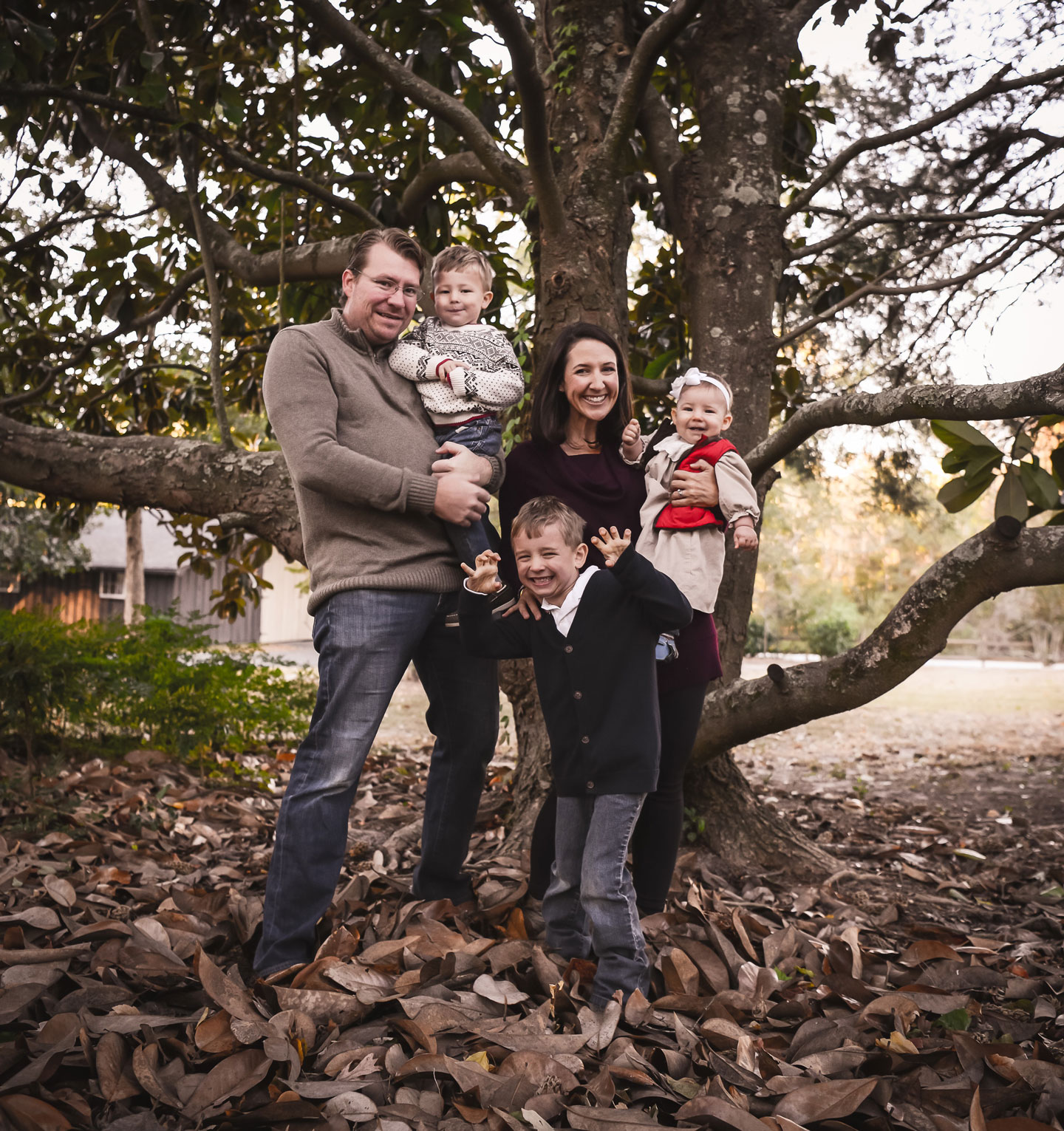 For Debbie and Bobby Deskins, Tampa, Fla. parents of a six-year-old daughter and twin three-year-old boys, developing values and traits like thankfulness in children is sometimes easier said than done.
"You want them to be happy kids, but you also want to create that personality trait where they're not going to freak out when another kid has a toy they don't have," Bobby Deskins says.

As any parent knows, teaching good manners is one thing, but genuine gratitude? That's another hurdle all together.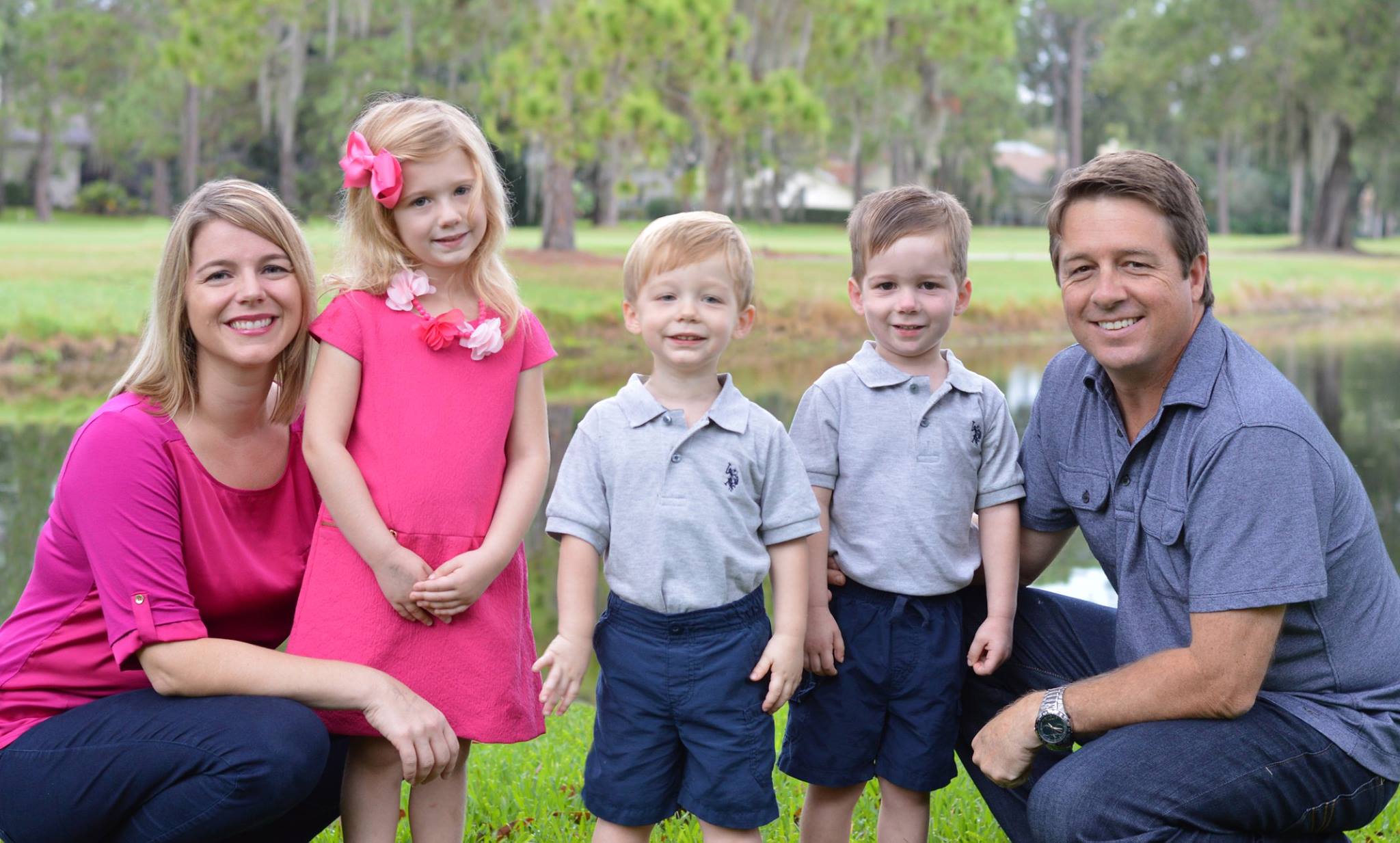 "Gratitude is a harder lesson to teach because they don't know the flip side," says Bobby Deskins. "The biggest challenge for me is that you don't want to tell your six-year-old about all the ugly stuff in the world – I don't want her to have to deal with that right now. We try to talk through it without getting too heavy."

"So much of what we say to our kids is trying to teach them that they're very fortunate," says Debbie Deskins, adding, "They have food on the table and toys so many kids don't have."

According to experts, parents like Moeller, Swanson and the Deskins working to teach their children gratitude at a young age are laying the foundation for their future success.

A Life Lesson

Gratitude is not just about raising a polite child. The trait has been linked to higher levels of happiness, self-esteem, empathy and a host of other valuable attributes.

"The traits that embody character – compassion, gratitude, cooperation, generosity, empathy and respect – are what empower children to rise above the trials and tribulations they will face throughout their lives," says Jo Kirchner, CEO of Primrose Schools®, a national early education and care provider.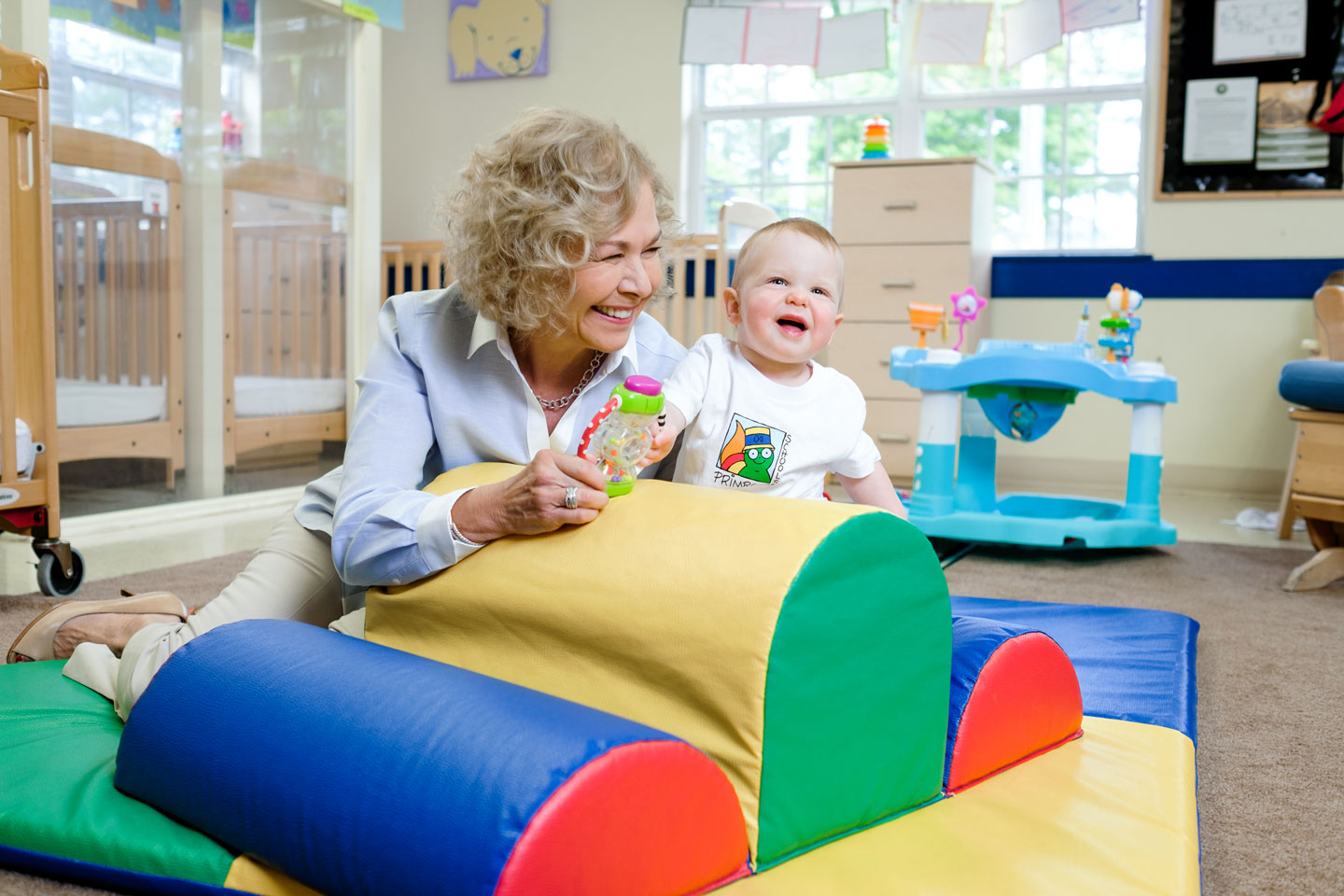 And when it comes to developing thankfulness in children, experts say it's never too early to start. In fact, the first five years of life play a pivotal role in shaping their social-emotional well-being – and their success later in life.
For the Deskins, instilling the trait early in their oldest child is paying off. "A couple of times a year we'll tell our daughter to pick out five toys and we take them to the consignment store or make donations to a charity for kids who are in need. We tell her, 'you've enjoyed playing with these for a while, and now kids who aren't as fortunate can enjoy them too.'"

"Since then, we've noticed her giving toys to her little brothers saying, 'now we all have one!' and then looking to us for approval," says Bobby Deskins.

"Now more than ever, children are facing challenges that can only be overcome with a strong sense of character," Kirchner says, adding, "Ultimately, by helping children develop good character, we're enabling them to not only lead happy, successful lives, but to also leave their mark on the world in the best way possible: through their kindness, compassion and integrity."

"The traits that embody character – compassion, cooperation, generosity, empathy and respect – are what empower children to rise above the trials and tribulations they will face throughout their lives."


Six Ways to Encourage Thankfulness in Children

Like many things, gratitude is a learned skill. And thankfully, it's one that parents can proactively teach their kids. Kirchner recommends the following ideas for how parents can instill gratitude in their children.

1. Establish a gratitude ritual. Engage children in a regular thankfulness activity, like counting blessings at bedtime, or having family members name something they are grateful for before dinner.

2. Model gratitude. Actions speak loudly. Simple things like remembering to express appreciation to your spouse for taking the garbage out, or thanking a restaurant server, makes gratitude a normal part of your family. "We try to lead by example – always saying 'thank you' and 'I love you' to the people we care about," says Moeller.
Another tip: make eye contact and express your thankfulness genuinely, so your little copycat will learn to do the same!

3. Give back together. Volunteering at a local charity as a family can raise children's awareness of others' needs. "We've made donations of coats and scarfs to kids who don't have what we do," says Moeller. There are other ways to extend these lessons in generosity as well. For example, instead of volunteering at a local food bank or charity, families can host their own food drive at home. Have your children earn money through chores which they can use to buy food for those in need. As a family, develop a shopping list, go to the store and deliver donations to a local shelter or food bank. In the days that follow, discuss how food banks, shelters and other charities help people in their community.

4. Say "thank you" to your child. Expressing genuine gratitude to your child is just as important as modeling it. As parents, it's easy to criticize or correct bad behavior, but it's even more important to show your appreciation when he or she cooperates, shows kindness or is helpful. Not only will this reinforce good behavior, it will also nurture an attitude of gratitude.

5. Write thank you notes. Encourage your child to write thank you notes for gifts he or she receives or to a teacher or friend for doing something nice. Younger children can draw pictures to show their appreciation. "Not only will the recipient be touched by your gratitude, but you and your child will feel refreshed remembering the kindness that inspired your note," says Kirchner.

6. Read books about thankfulness. Books about gratitude are a great way to help young children relate to new ideas. Kirchner recommends Little Critter: Just So Thankful by Mercer Mayer, Biscuit is Thankful by Alyssa Satin Capucilli and Pat Schories, and I'm Thankful Each Day by P.K. Hallninan.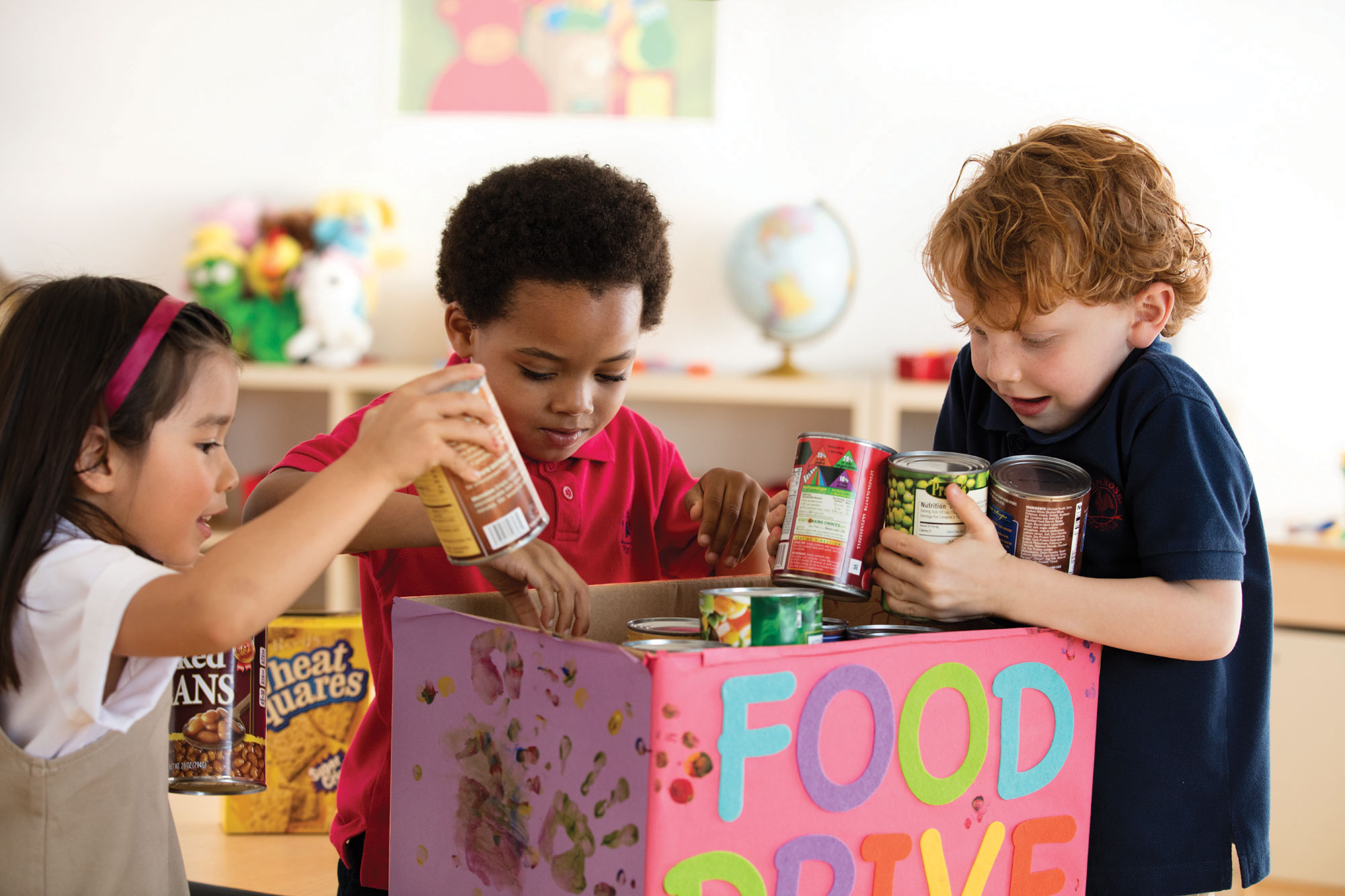 During this season, gratitude is on many people's minds, but giving thanks can be a year-round practice," Kirchner says.