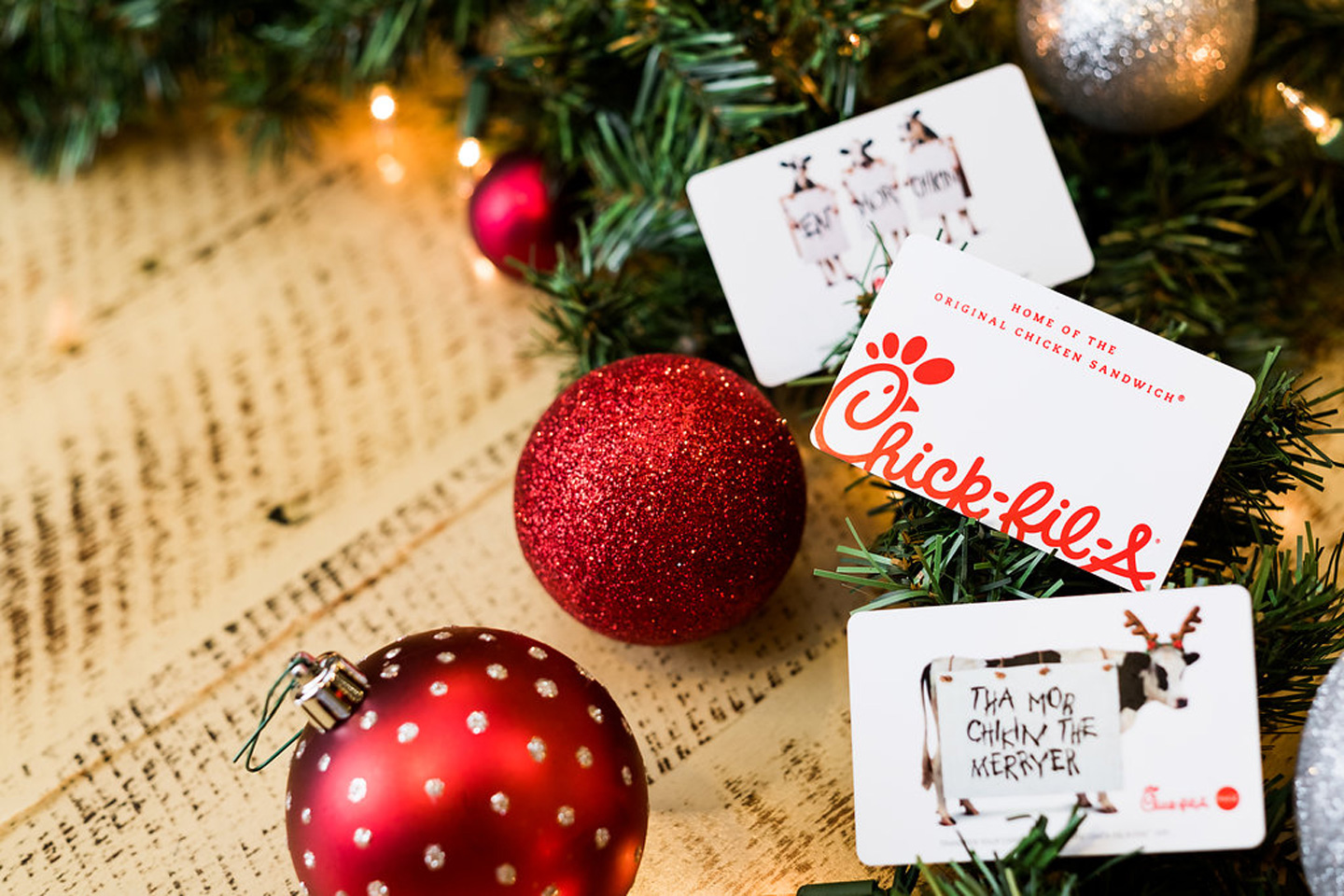 Take the guesswork out of holiday shopping
What's better than enjoying a warm Chick-fil-A meal? Sharing it with others.

Let us help you take the guesswork out of your gift shopping during the holidays. Chick-fil-A gift cards come in a wide variety of styles for friends and family, young and old, and will be sure to delight anyone on your list.

Here are our three favorite things about Chick-fil-A gift cards.

1. They're available at a Chick-fil-A restaurant or retailer near you.
Chick-fil-A gift cards are available for purchase at most Chick-fil-A restaurant locations. Find your nearest restaurant here. You can also purchase Chick-fil-A gift cards at many of the places you shop every day, like grocery stores, pharmacies and other large retailers. Note that most Chick-fil-A Express and licensed Chick-fil-A locations such as music venues, baseball stadiums, airports or universities do not sell or redeem gift cards.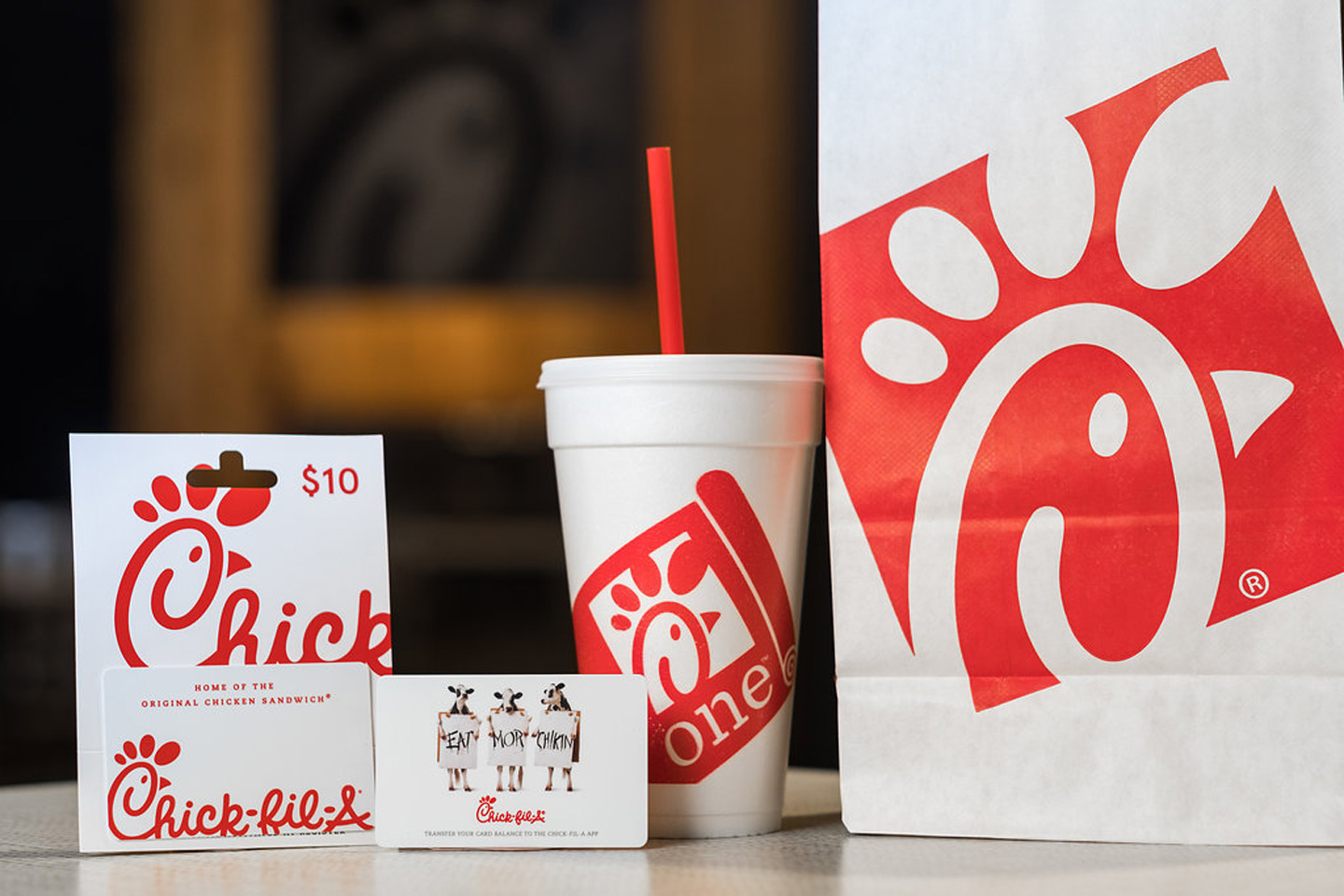 2. Chick-fil-A gift cards can be loaded onto your Chick-fil-A App.
Save space in your wallet by relying on the Chick-fil-A App to load your gift cards. It's easy! Just click on "My card," followed by "Add funds to card," and "Transfer gift card." Be sure to check the app periodically for any special treats, as well as to keep tabs on your Chick-fil-A gift card balance.
Was Santa good to you this year? If so, you can load as many cards as you like! For more information, or to troubleshoot any issues, visit our Frequently Asked Questions Page.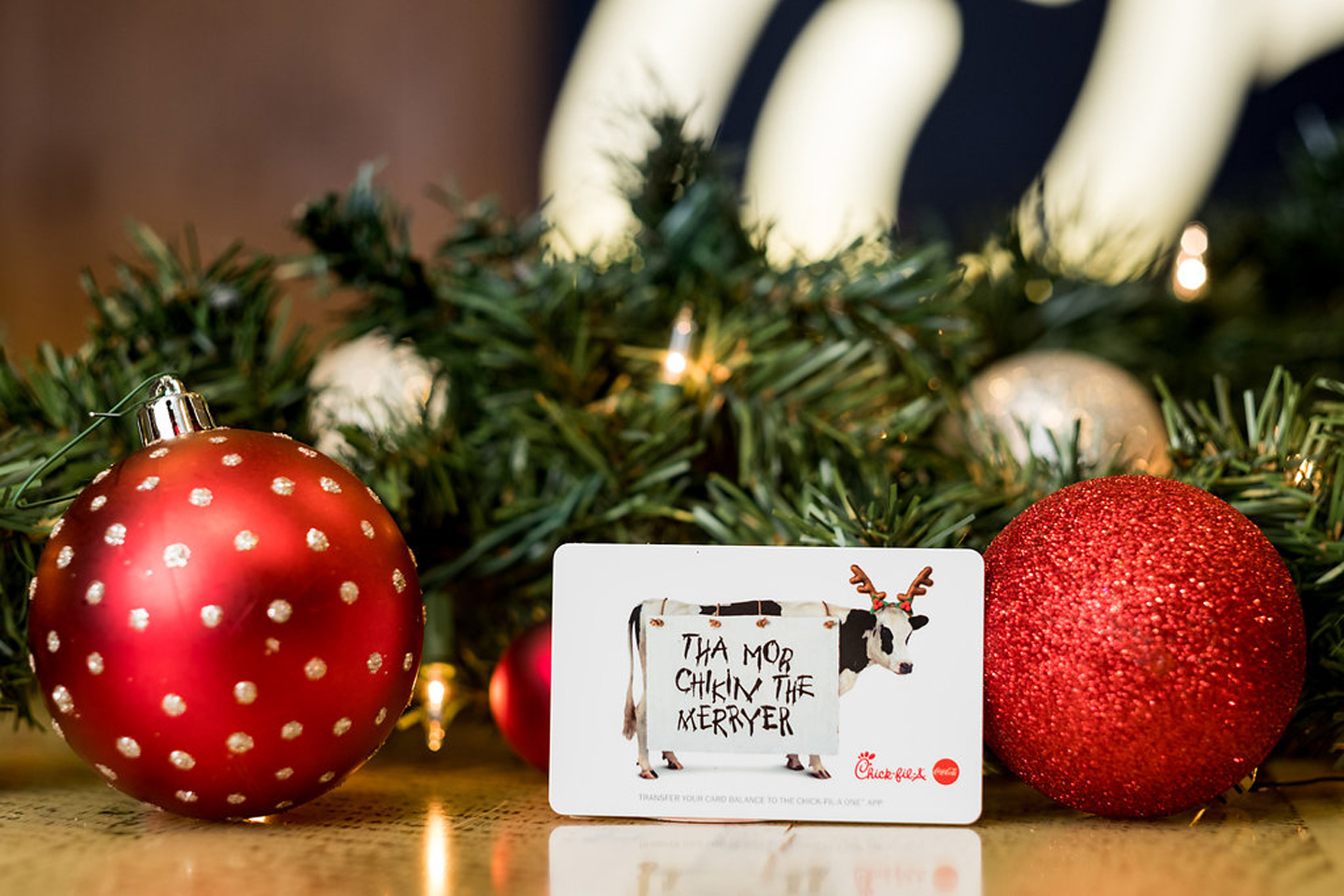 3. They never expire.
Chick-fil-A gift cards do not have an expiration date, and gift cards purchased at Chick-fil-A restaurants can be reloaded when funds are running low. You can also check your Chick-fil-A gift card balance in four different ways:
1. Check the bottom of your receipt to see your remaining funds
2. Ask a restaurant Team Member to perform a balance check
3. Call 1-888-232-1864
4. Check the Chick-fil-A App if you've loaded the gift card onto it
Enjoy the holidays, and happy shopping!