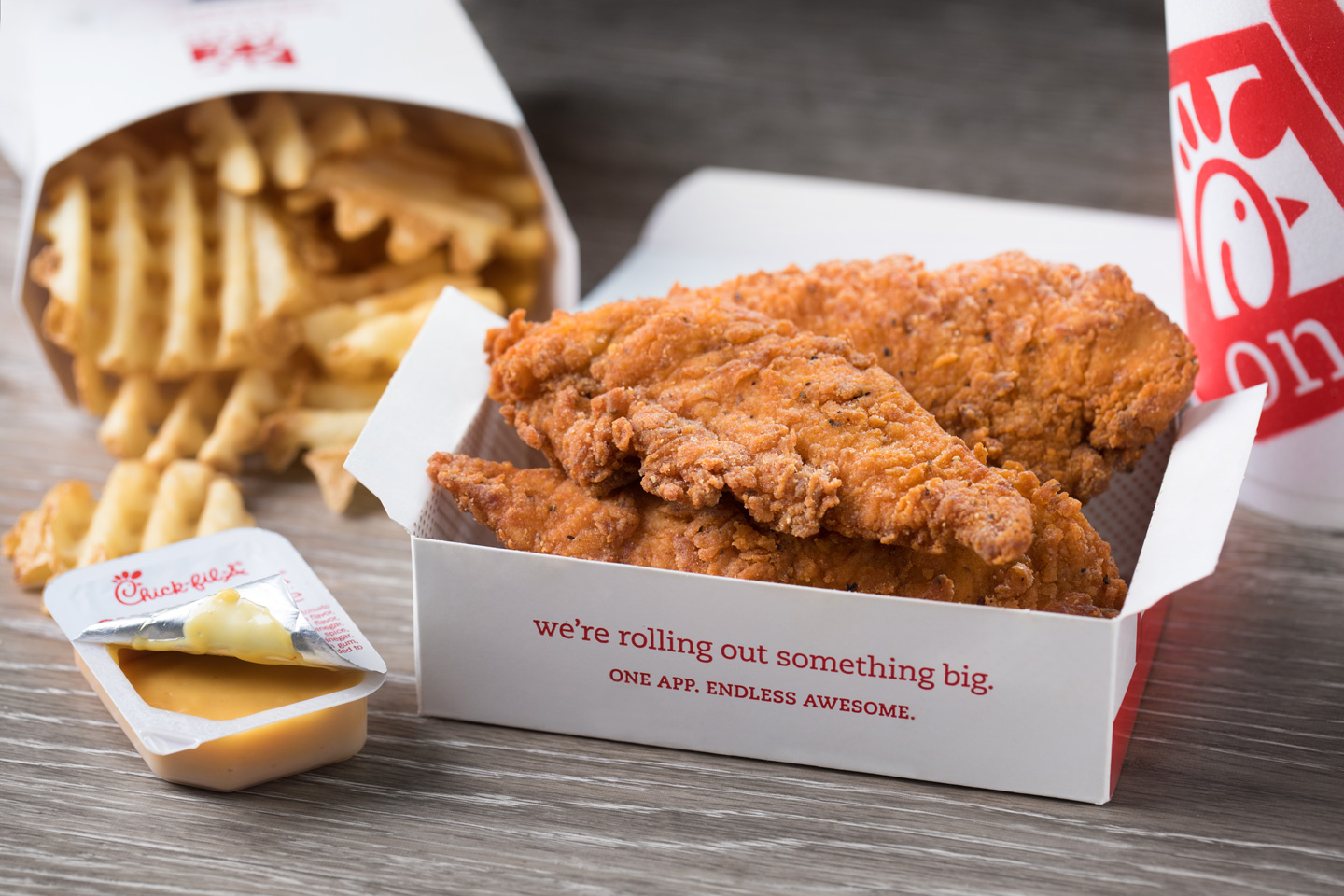 We've got something spicy for our friends in Philadelphia, Waco and South Texas!
Get ready for something spicy! We are bringing the heat to the menu this fall in Philadelphia, Central Texas and South Texas.
That's where we're testing new Spicy Chick-n-Strips – a combination of two customer favorites, the original Chick-fil-A Chick-n-Strips and the Spicy Chick-fil-A Chicken Sandwich.
Customers in the three metro areas can order the spicy strips from October 16, 2017 to January 6th, 2018 while supplies last.
"We can't wait to hear what customers in the test markets think," said Missy Perry from Chick-fil-A's menu development team.
The new Spicy strips are seasoned with a spicy blend of peppers, then are hand-breaded and cooked in 100 percent refined peanut oil. The strips are available in 3-count or 4-count entrees with your choice of dipping sauce. The test will help determine if the new Spicy Chick-n-Strips are added to the menu nationwide.
If you aren't in one of the cities with the spicy addition, try spicing up your Chick-fil-A with these spicy hacks!