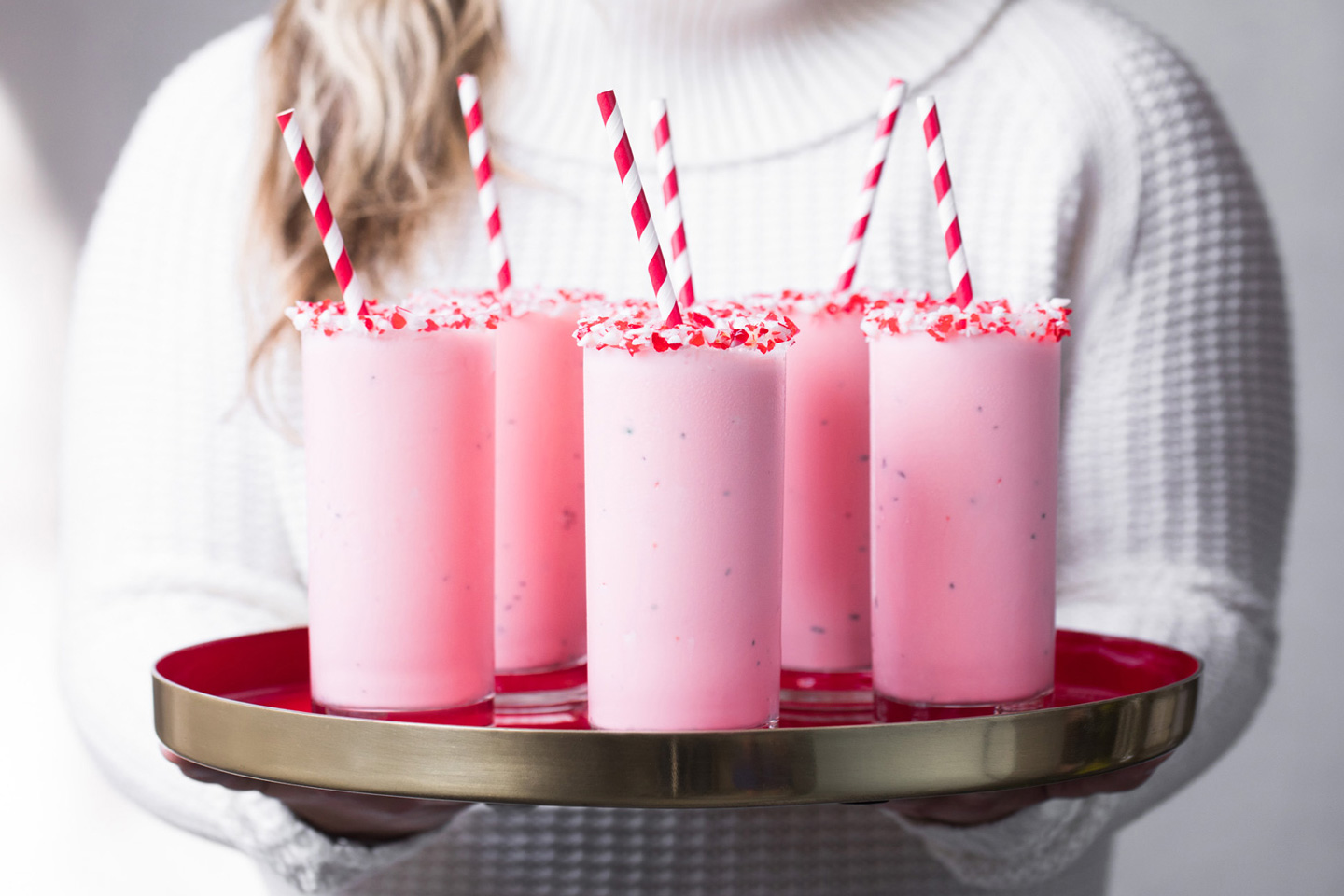 These 10 U.S. cities can't get enough of this seasonal shake.
The holidays are best spent surrounded by those you love most – family, friends, or in this case, the Chick-fil-A Peppermint Chip Milkshake. This seasonal shake is perfect for peppermint lovers and chocolate aficionados and a sure way to make the holiday season that much sweeter.
The long-awaited Peppermint Chip Milkshake has made its return to participating Chick-fil-A restaurants nationwide and will stick around until early January or until supplies last. While the seasonal addition is a favorite among customers all over, we must give a special shout out to the 10 cities that fully embraced Peppermint Chip Milkshake season last year, ordering more than any other part of the country (determined by the percentage of sales).
10. Salisbury, Maryland
Salisbury is the largest city on Maryland's Eastern Shore, and it's also home to some of the biggest fans of the Peppermint Chip Milkshake. While the summer months are said to be the best to visit Salisbury, residents might pick November to January, when this minty treat is in season.
9. Erie, Pennsylvania
Fun Fact: While many know Erie is named after one of the Great Lakes, you might not know that the Chick-fil-A restaurant in this city is the only one for a 70-mile stretch. It's safe to say guests are coming from all over just to get a taste of this sweet holiday treat.
8. Johnstown, Pennsylvania
In the 1800s, Johnstown was known for its steel, which was used to expand the nation's railroad lines. Today, guests are following the tracks to their local Chick-fil-A for Peppermint Chip Milkshakes.
7. Missoula, Montana
The world's largest gold nugget was mined in Missoula, but it's clear the real gem of this city is the Peppermint Chip Milkshake.
6. Charlottesville, Virginia
Charlottesville has been home to two U.S. presidents, James Monroe and Thomas Jefferson. It's also home to the esteemed University of Virginia, an internationally recognized World Heritage Site. It's clear these residents can spot a legend, so we're glad they like our seasonal milkshake this much.
5. Harrisburg, Pennsylvania
Fun Fact: Former President Teddy Roosevelt called the Pennsylvania State Capitol Building in Harrisburg "the most-handsomest building" he'd ever seen. We like to think he'd give a similar modern-day accolade to "the most-tastiest" milkshake he'd ever enjoyed.
4. Harrisonburg, Virginia
While Harrisonburg is known by most as the home of James Madison University, it has also been dubbed "The Friendly City." No surprise there – it's hard not to be friendly when you're drinking this many Peppermint Chip Milkshakes.
3. Salt Lake City, Utah
Based on the number of Peppermint Chip Milkshakes these residents drink, we think it may be time to rename this town "Sweet Lake City."
2. Bangor Maine
Known for its history of producing timber, Bangor is home to a 31-foot Paul Bunyan statue. Even though Maine winters can get cold, you better be-leaf that this state loves Peppermint Chip Milkshakes, regardless of the temperature.
1. Idaho Falls, Idaho
While Idaho is known as the "Potato State," it's clear that even Waffle Fries may take a backseat to the Peppermint Chip Milkshake during winter in Idaho Falls.
Head to your closest Chick-fil-A this holiday season to grab a Peppermint Chip Milkshake before it's gone!