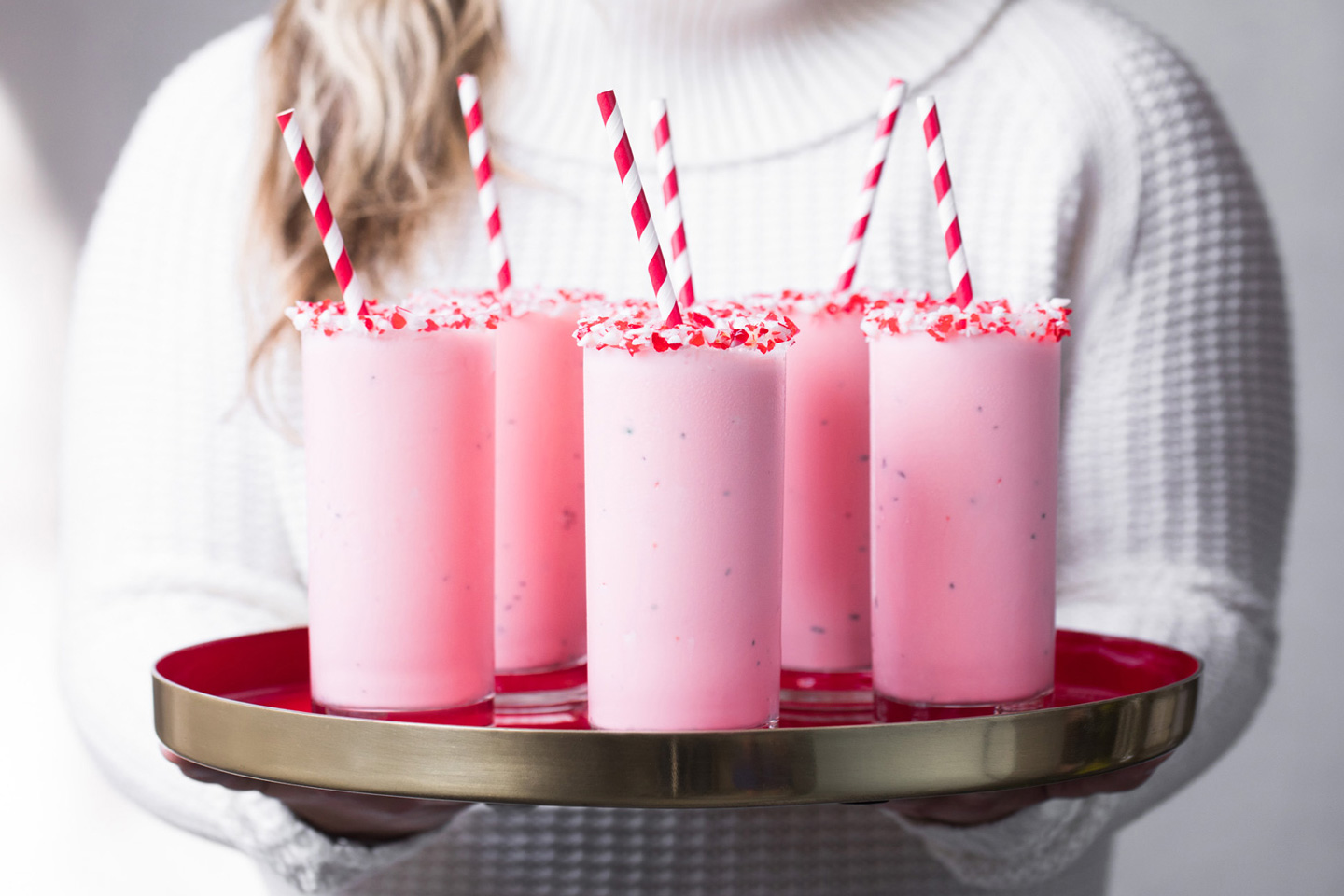 The holidays are a little bit sweeter in these towns.
Holiday traditions are part of what makes this season so wonderful. Singing carols, decorating the house, spending time with loved ones — everyone has their own special ways of celebrating.
And Chick-fil-A has their own tradition of making the holidays a little sweeter.
The famous Peppermint Chocolate Chip Milkshake may only be available for a short time (Nov. 20 through Jan. 6), but it is one of our most popular menu items. While it is beloved all across the country, you might be surprised at which cities had the highest percentage of Peppermint Chocolate Chip Milkshake sales.
10. Erie, Pennsylvania
Fun Fact: While many know Erie is named after one of the Great Lakes, you might not know that the Chick-fil-A restaurant in this city is the only one for 70 miles, serving the Northwest corner of Pennsylvania, the Northeast corner of Ohio and Western New York!
9. Charleston, South Carolina
Since colonial times, the pineapple has been a symbol of hospitality in Charleston. In December, however, nothing is more hospitable than sharing a Peppermint Chocolate Chip Milkshake with a loved one.
8. Charlottesville, Virginia
Did you know that Charlottesville is named after the wife of a king, was home to three U.S. presidents and is an avid fan of the Peppermint Chocolate Chip Milkshake? We're guessing you didn't – but now you can impress your friends with that bit of trivia.
7. Cheyenne, Wyoming
There are seven 8-foot-tall painted cowboy boats spread all around the city of Cheyenne. In celebration of being the seventh city on this list, maybe they should construct seven 8-foot-tall Peppermint Chocolate Chip Milkshakes, too!
6. Boise, Idaho
Potatoes made Idaho famous, but during the month of December, the Peppermint Chocolate Chip Milkshake reigns supreme over waffle fries in this state capital.
5. Salt Lake City, Utah
Nearly 80,000 Peppermint Chocolate Chip Milkshakes were sold in Salt Lake City, the "Crossroads of the West," proving once and for all that no amount of snow can stand in the way of customers craving that delicious combination of peppermint and chocolate chips.
4. Bangor, Maine
Bangor is home to the only Chick-fil-A in the state of Maine, and it's been open for just 13 months. Since it's no. 4 on this list, it's clear the residents of Bangor have been making up for lost time.
3. Harrisonburg, Virginia
Dubbed "The Friendly City" and home to James Madison University, Harrisonburg cracks the top-5 list for sales of this sweet holiday treat.
2. Idaho Falls, Idaho
Sure, Idaho Falls is the second largest city in the state behind Boise, but it's no. 2 on this list, besting the capital city. Which is the more impressive statistic? (We'd say being no. 2 on our list, of course!)
1. Charlotte, North Carolina
At Christmastime in the Queen City, Peppermint Chocolate Chip Milkshakes are king! More of these milkshakes were sold throughout the 31 Charlotte-area Chick-fil-A locations than any other city in the country last holiday season.