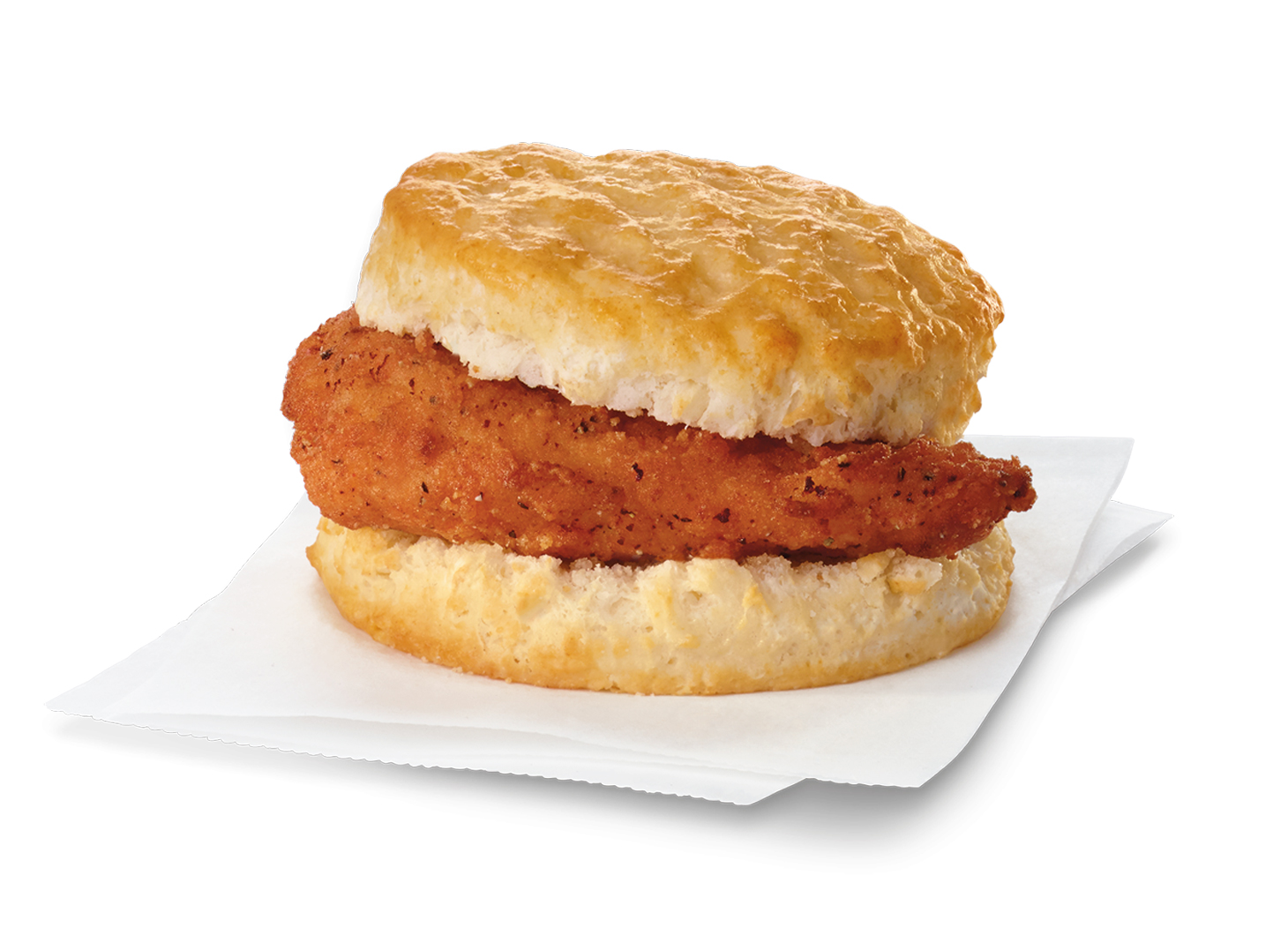 Disclaimer: Contents hot, proceed with caution
Sometimes you don't know a good thing until it's gone.
At least that's how some Chick-fil-A customers felt when the
Spicy Chicken Biscuit rolled off the menu
in 2016 to make way for new offerings, like the creamy
Frosted Coffee
and the
Egg White Grill
breakfast sandwich. Ever since, passionate customers have been lamenting the loss of their favorite biscuit -- loudly.
I'm so brokenhearted about the @ChickfilA #SpicyChickenBiscuit

I don't know if I will ever pick up the pieces of my heart.

— Jordan DeArmon (@JordanDeArmon) July 19, 2016
The solution to @ChickfilA's #SpicyChickenBiscuit disappearing from their menu? Hot sauce in your bag, swag. #chickfila

— Sunny (@cantnot) August 31, 2016
Still very upset that @ChickfilA discontinued the #SpicyChickenBiscuit. WHY. 🔥🔥🔥Hopefully I wake up knowing it was all a dream.

— Faviola Leyva (@FaviolaLeyva) August 31, 2016
What many might not know is that as of 2021, the Spicy Chicken Biscuit is still served at Chick-fil-A restaurants in and around 95 cities across the country. So let's extinguish this fire once and for all: Below is a list by city and state where this breakfast firecracker is still on the Chick-fil-A menu, so you can plan your travels accordingly. Be sure to check the Chick-fil-A app or with with local restaurants near these cities to confirm availability.
Also, check out
Your Essential Guide to Every Single Airport Chick-fil-A
, a handy guide to locate all Chick-fil-A restaurants inside airports.
Alabama
Dothan
Mobile
Montgomery
Opelika
Selma

Arkansas
Ft. Smith
Fayetteville
Little Rock
Springdale
Rogers
Pine Bluff

California
Chico
Redding

Florida
Pensacola
Tallahassee

Georgia
Atlanta
Columbus
Thomasville
Valdosta

Illinois
Champaign
Decatur
Chicago
Moline
Rockford
Rock Island
Springfield

Indiana
Ames
Des Moines
Evansville
Indianapolis
Terre Haute

Iowa
Davenport

Kansas
Hutchinson
Topeka
Wichita

Kentucky
Lexington
Paducah

Louisiana
Baton Rouge
Lake Charles

Mississippi
Hattiesburg
Laurel

Missouri
Cape Girardeau
Columbia
Girardeau
Jefferson City
St. Louis

Nebraska
Hastings
Lincoln
Kearney

New Mexico
Albuquerque
Santa Fe

Ohio
Columbus

Oklahoma
Ardmore
Tulsa

South Carolina
Charleston

Tennessee
Chattanooga
Jackson
Knoxville
Memphis
Nashville

Texas
Abilene
Austin
Beaumont
Bryan
Brownsville
Corpus Christi
Dallas
Ft. Worth
Harlingen
Houston
Longview
McAllen
Midland
Odessa
Port Arthur
San Angelo
San Antonio
Sweetwater
Temple
Tyler
Waco
Weslaco

Virginia
Harrisonburg
Petersburg
Richmond

Washington
Seattle
Tacoma

West Virginia
Beckley
Bluefield
Charleston
Huntington
Oak Hill
Parkersburg

Wisconsin
Madison
Milwaukee