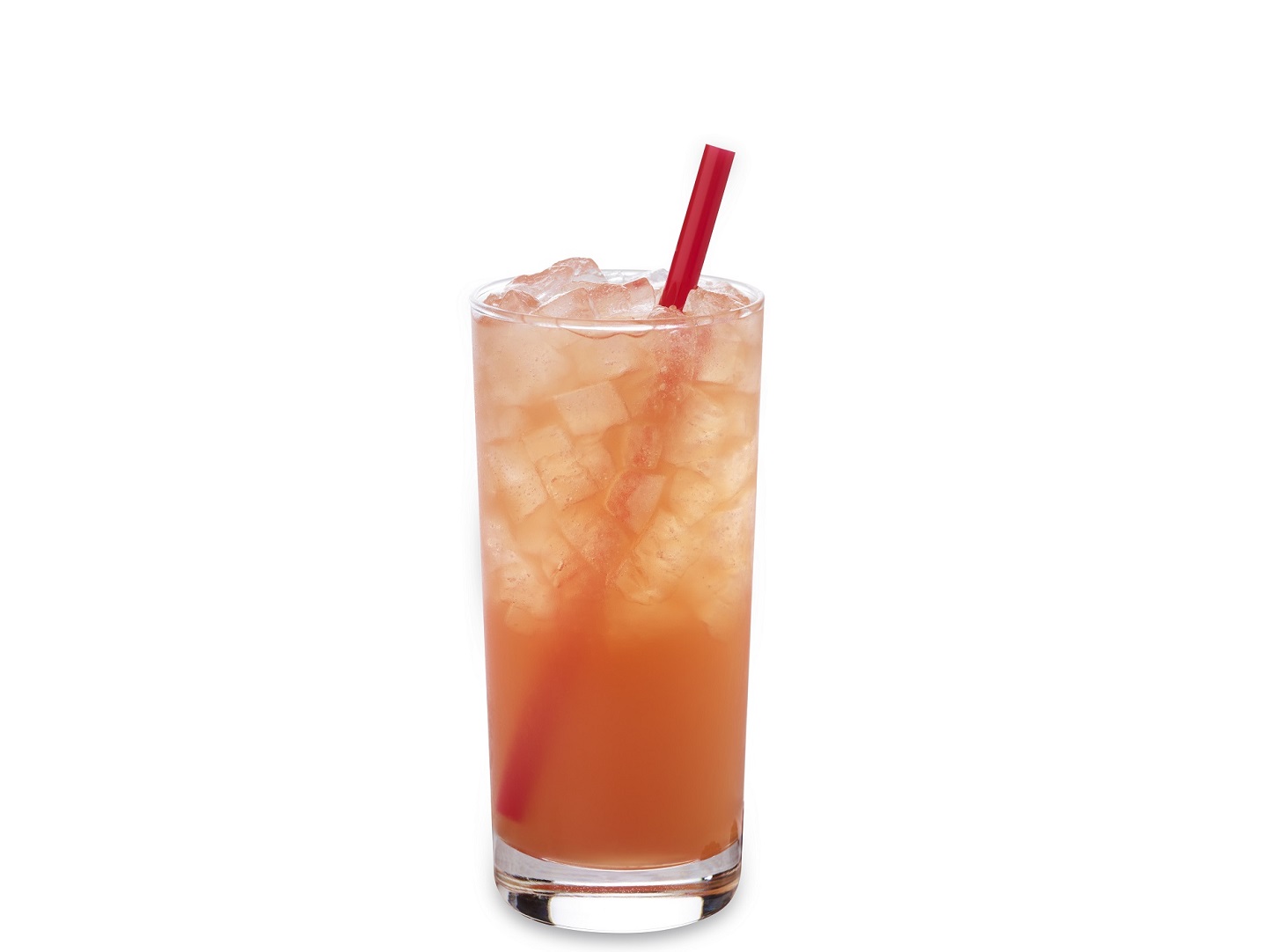 Participating restaurants in Augusta, Ga., are offering a new take on the popular Sunjoy® beverage, blended with unique flavors of cloudberry and cherry blossom.
For the first time ever, we're testing a refreshing twist on the Chick-fil-A Sunjoy® drink.
The new Cloudberry Sunjoy
®
is available at participating Chick-fil-A
®
restaurants in Augusta, Ga., from October 18-30, while supplies last.
Blended with cloudberry and cherry blossom flavors, the Cloudberry Sunjoy drink is a brand new take on our popular Sunjoy beverage.
So, what exactly is a cloudberry?
"Many of our guests may not be familiar with the cloudberry fruit," says Tiffany Samuels from the Chick-fil-A Menu Development Team. "We love its delicate flavor. These unique berries are sweet and tart, similar to raspberries."
Chick-fil-A Sunjoy is our name for a refreshing blend of regular Chick-fil-A® Lemonade and freshly-brewed Sweetened Iced Tea, also available with combinations of Chick-fil-A® Diet Lemonade or Unsweetened Iced Tea. Since the Sunjoy beverage joined the menu permanently in April 2021, it has become a favorite among guests.
"Sunjoy beverages have always been a guest-favorite drink, and we can't wait to hear what our customers think of this special blend of flavors," Samuels says. "We are constantly looking for creative ways to add new flavors to our menu to provide variety to our guests."
This beverage is the perfect complement to any lunch entrée, but it is just as delicious as a standalone afternoon treat. For a sweet and salty combination, we recommend trying it alongside Waffle Potato Fries™ or Waffle Potato Chips.
Our Cloudberry Sunjoy beverage will be available in a small beverage size, by the gallon and in 16-ounce bottles at select restaurants. The new beverage will also be offered as part of Chick-fil-A Catering orders and can be customized with Chick-fil-A Diet Lemonade and Unsweetened Iced Tea.

For customers looking for a special twist, try a frosted version, which will feature Chick-fil-A Frosted Lemonade blended with cloudberry and cherry blossom flavors.

Can't wait to try this new treat? It's only available for a limited time, so grab one at your closest Chick-fil-A restaurant in Augusta and add a ray of sunshine to your day!