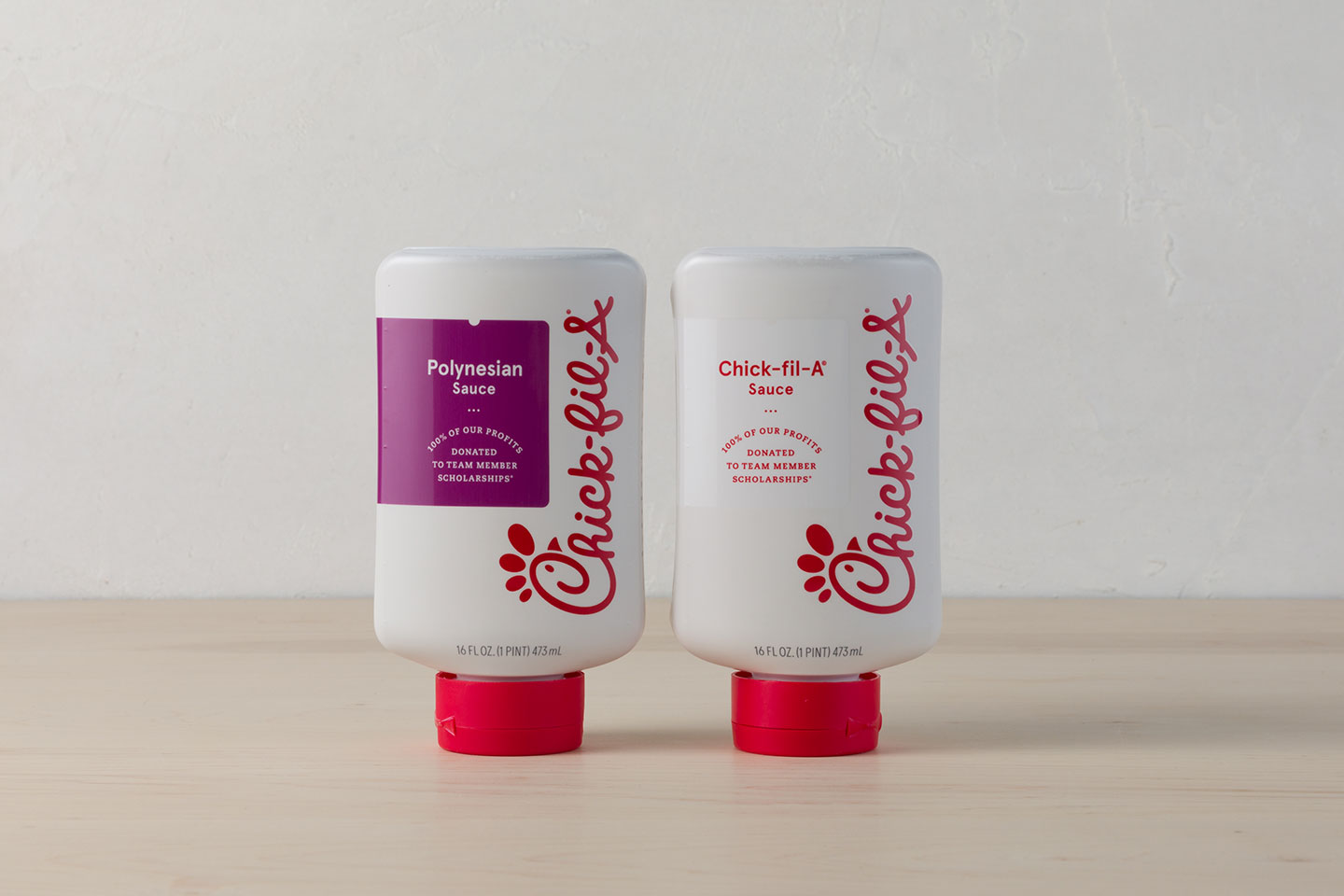 Big news for sauce fans – our beloved Chick-fil-A sauces are now bottled! If you have ever wanted to use Chick-fil-A Sauce while grilling or always have extra sauce packets in your desk drawer, you are now in luck.

Chick-fil-A is rolling out bottled versions of two sauces as part of a pilot program in Florida this April. Chick-fil-A and Polynesian sauces will be available in 16-ounce bottles in all Florida Publix, Target, Walmart and Winn-Dixie stores. Customers can now bring some of their favorite flavors home to their own kitchens.

Sauce with a purpose

When you reach for that Chick-fil-A Bottled Sauce on the shelf of your favorite Florida retailer, know that you're also supporting the dreams of Chick-fil-A restaurant Team Members. That's because 100 percent of Chick-fil-A, Inc. proceeds from the retail sales of the 16-ounce Bottled Sauces will be donated to Chick-fil-A's Team Member scholarship program, which will award $17 million to 6,700 Team Members in 2020. The program provides opportunities for them to attend college and achieve a remarkable future.

Additional bottled sauces in restaurants

Chick-fil-A and Polynesian sauces are not the only sauces available in bottles. All 220 Chick-fil-A restaurants across Florida will be offering 8-ounce bottles of Barbeque, Honey Mustard and Garden Herb Ranch sauces in addition to Chick-fil-A and Polynesian sauces. A bottle will come with catering orders or can be purchased separately. Sweet and Spicy Sriracha and Zesty Buffalo sauces will still be available in individual packets.