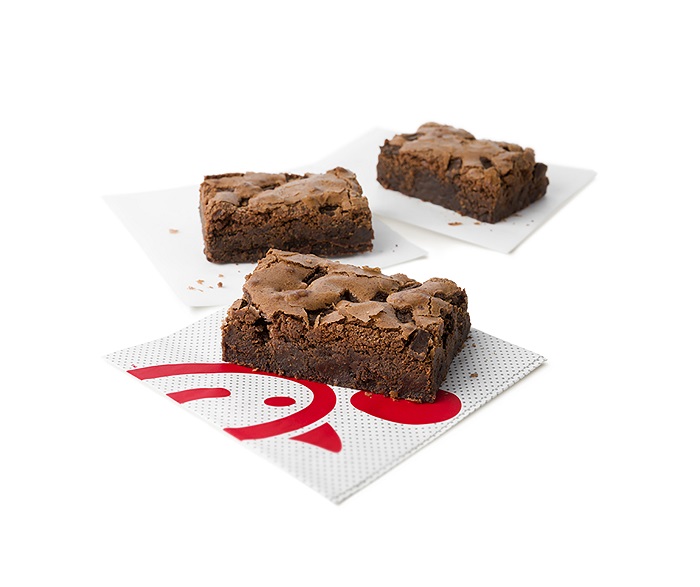 Our new brownie has a little something for everyone
Craving a sweet treat? Our new Chick-fil-A® Chocolate Fudge Brownie is a decadent dessert treat with rich semi-sweet chocolate melted into the batter and fudgy chunks. It's available individually or by the tray (from locations offering catering), so you and your loved ones can indulge to your hearts' content.
If we haven't convinced you to try this new treat yet, here are five tempting reasons why you'll love the new Chocolate Fudge Brownie:
It's sure to be your family's new go-to dessert. With its rich and flavorful taste and the soft, fudgy center, this is one treat the whole family will say "yes" to.
We all need a little extra indulgence these days. Whether you need a sweet mid-day snack, a stress reliever after a long day of work, or just something to relieve your sweet tooth, our new brownie is a tasty way to treat yourself. You deserve it.
It's a perfect gift to share with others, and our new brownie is guaranteed to add some sweetness to anyone's day. Chick-fil-A One® Red and Silver Members can also gift the Chocolate Fudge Brownie using their Rewards points on the Chick-fil-A App, so you can easily send a sweet "Thank You" to your child's teacher, to a colleague in need of a boost, or to that special someone to let them know you're thinking about them. Visit "Redeem" under "Rewards" on the App to gift a brownie to a friend.
It pairs perfectly with our other menu items — especially when enjoyed as a sweet treat after a Chick-fil-A Chicken Sandwich or an order of Chick-fil-A Nuggets. For an extra chocolatey boost, we also recommend enjoying it alongside our limited-time Mocha Cream Cold Brew.
Each brownie comes individually wrapped, so you can pick up a few of these chocolatey treats now and enjoy them with family and friends later. They're also available to order by the tray, which can be made up of just Chocolate Fudge Brownies or in combination with our Chocolate Chunk Cookies.
Need a sixth reason to love the Chocolate Fudge Brownie? Because it tastes amazing. Enough said.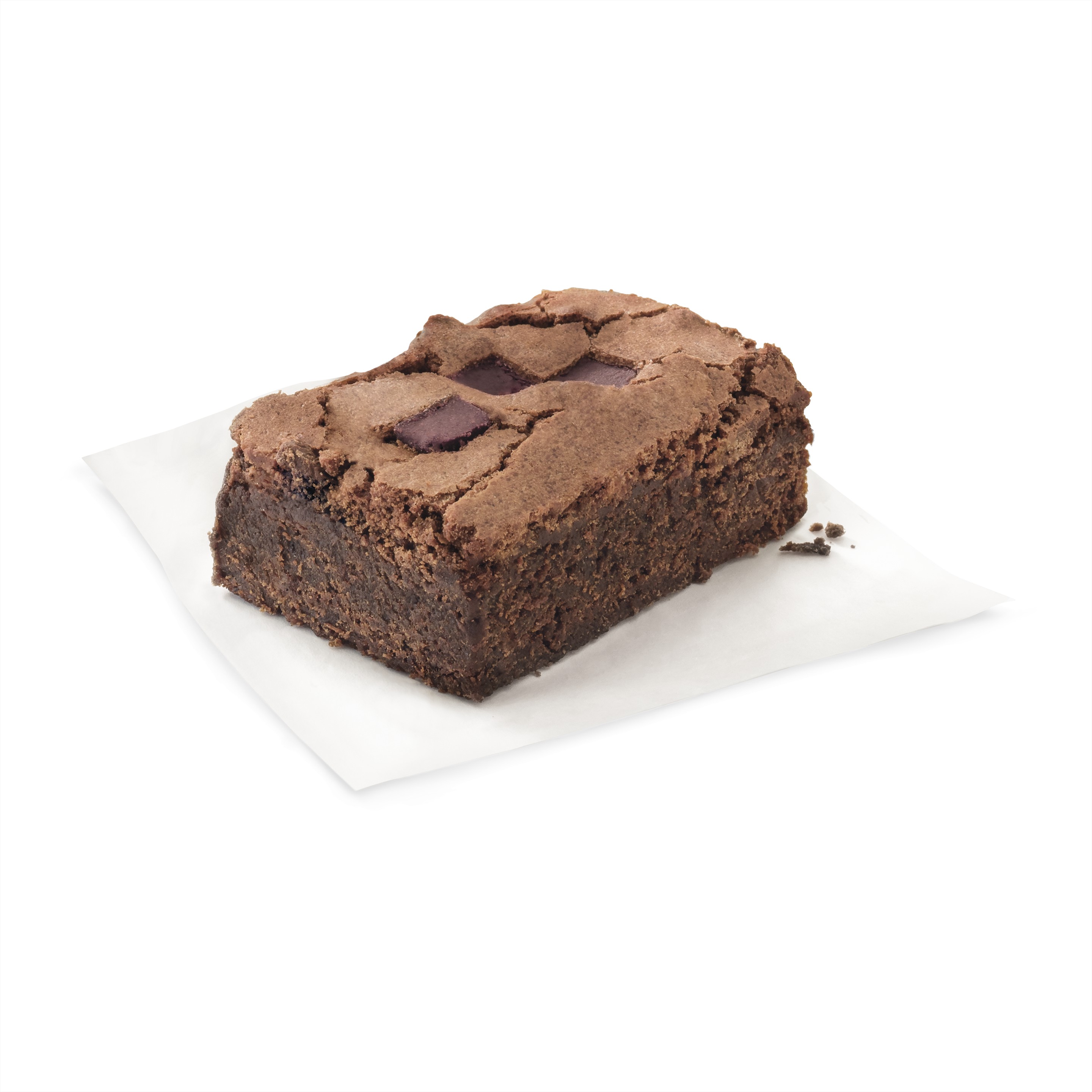 Don't just take our word for it. Beginning on Sept. 14, head to your closest Chick-fil-A location to try our new Chocolate Fudge Brownie for yourself, or place an order through the Chick-fil-A App or one of our third-party delivery partners. We can't wait to hear what you think!

© 2020 CFA Properties, Inc. All trademarks shown are the property of CFA Properties, Inc.