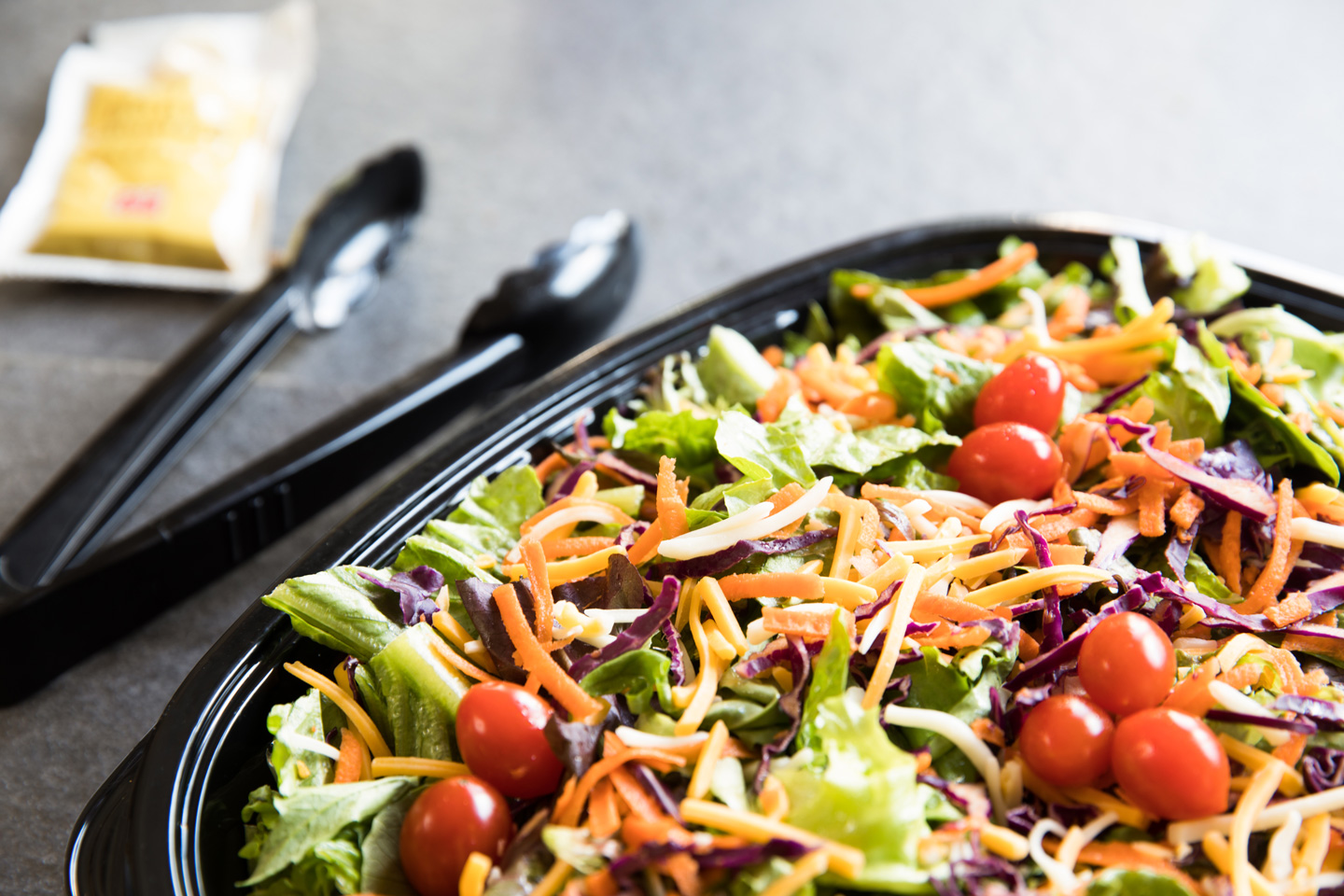 Our Favorite Ways to "Eat Mor Veggies" at Chick-fil-A!
Getting a balanced meal as a vegetarian can be tough. You're focused on fueling your body with the right mix of fruits, vegetables and grains as well as getting enough protein. And eating out can provide a particular challenge.
Just because chicken is our claim to fame doesn't mean that's all we have on the menu. In fact, Chick-fil-A has a host of options for vegetarians and meat-eaters alike! Whether you like to eat lean and green or are turning to Chick-fil-A for a #cheatday, you've got plenty of tasty options morning, noon and night!
Take it from Kathie Staska, a manager at the Vista Gardens restaurant in Bowie, Maryland. A vegetarian herself, she's thrilled to help fellow meat-abstainers who come through her doors. "I say, 'Hey, I'll hook you up with something special myself!'" she says.

A fan of the salads—she takes an order home every evening—Staska recommends holding the meat and trying each salad for the many vegetarian-friendly toppings.

"Some people ask me, 'Why are you here?'" Staska says. "And I say, 'To help people like you!' I'm in this for the customer service, so I love to help other vegetarians order from our menu."

Many vegetarian Chick-fil-A customers are surprised at how easily they can find options on the menu to enjoy. Gina DeNiro started eating at Chick-fil-A regularly 15 years ago, before she became a vegetarian. After making the lifestyle change, she worried about what she'd order at her favorite restaurant. One day, at her local Kent Island restaurant, located off Maryland's Eastern Shore, she ordered a Chick-fil-A Deluxe Sandwich, "without the chicken," she recalls.

"I thought they'd say no, but they didn't mind. I ate it, and it was fantastic!" She now pairs it with a Side Salad.

Consider this your very own Veg-fil-A menu:
Breakfast:
• A Buttered Biscuit never fails to please, and without the chicken, you can go wild with honey, jam or one of our signature awesome sauces.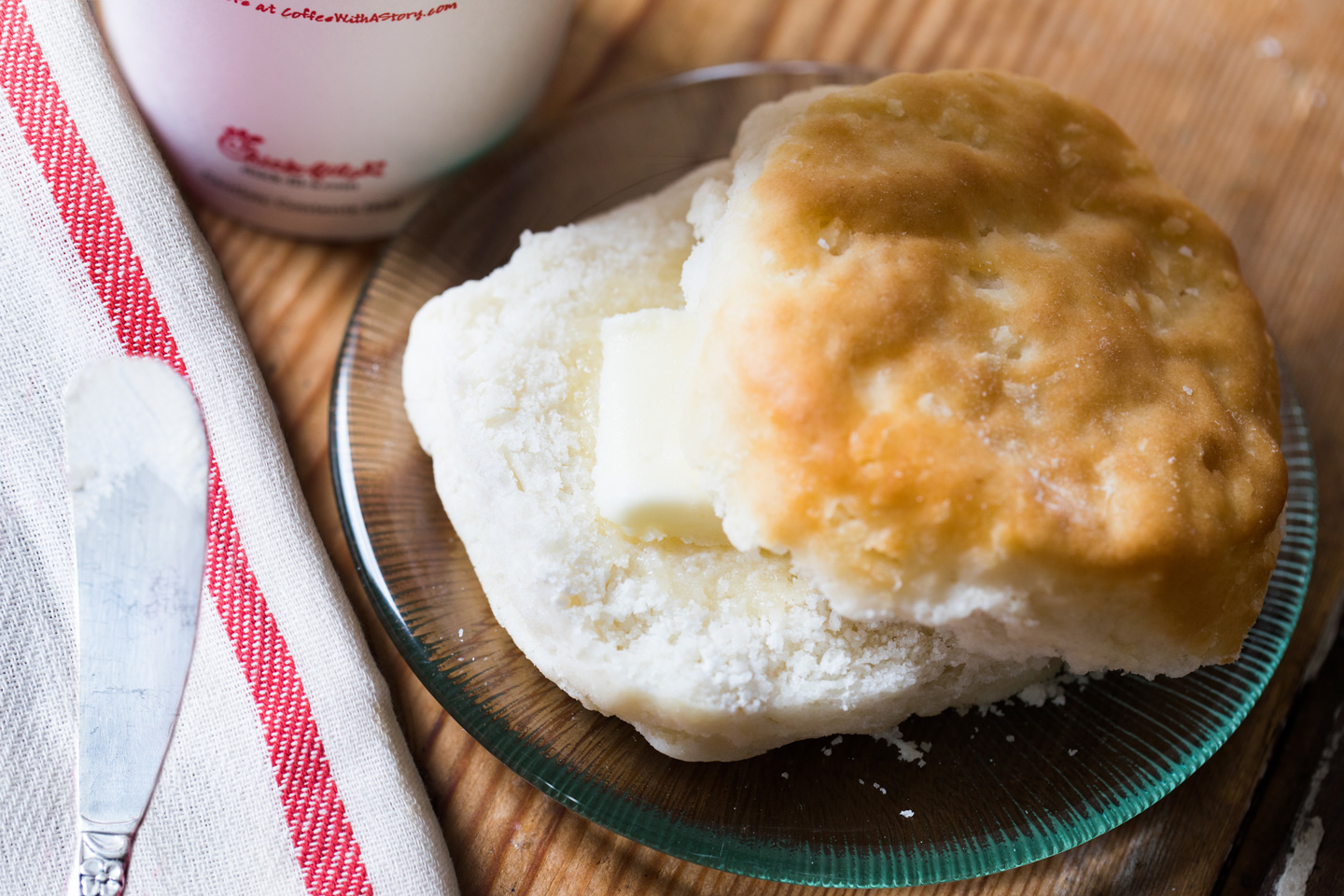 • If you're looking for something with whole wheat, our Sunflower Multigrain Bagel and new multigrain English muffin have fans from coast to coast. Add a scrambled egg or cheese for extra flavor.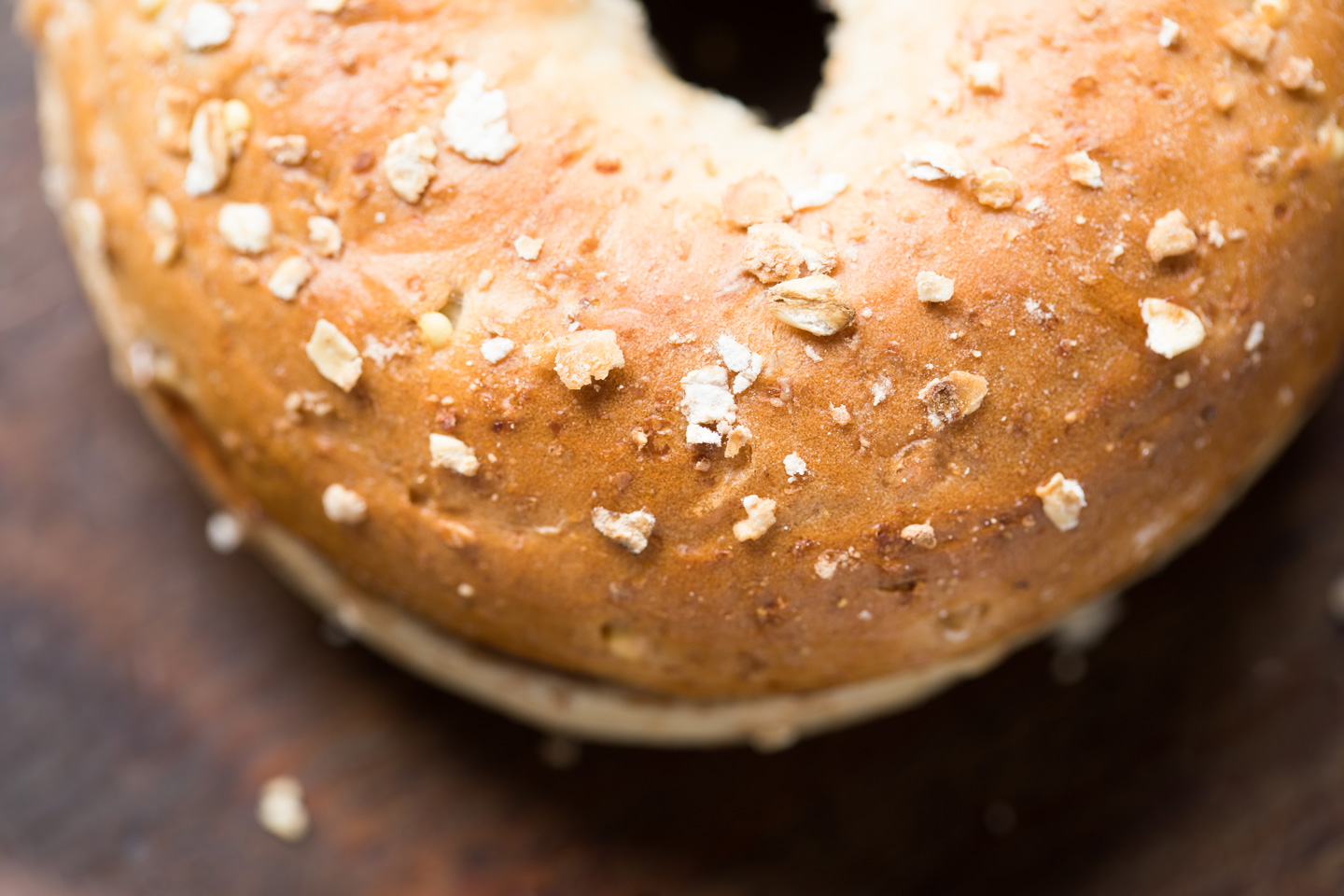 • Hash Browns, a Fruit Cup or Greek Yogurt Parfait round out the meal. Breakfast is the most important meal of the day, after all!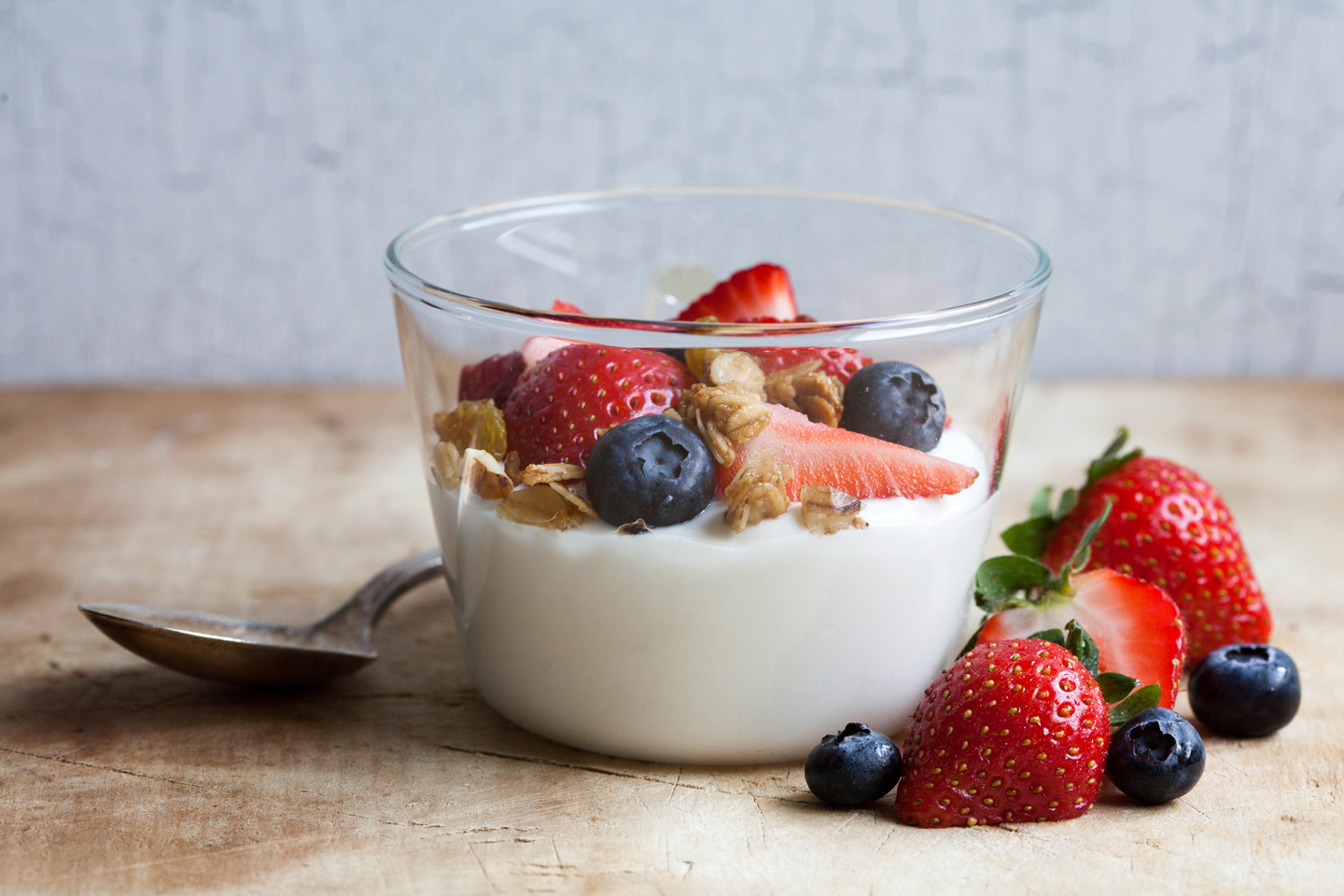 Lunch and Dinner:
• Any of our salads can be ordered without chicken. Just tell the Team Member taking your order you'd like the "salad base" when you order your Market Salad, Cobb Salad or Spicy Southwest Salad. These salads are no rabbit food. The Spicy Southwest Salad includes corn and black beans, a Monterey Jack and cheddar cheese blend and pepitas to keep your taste buds happy and fuel you for whatever the day brings.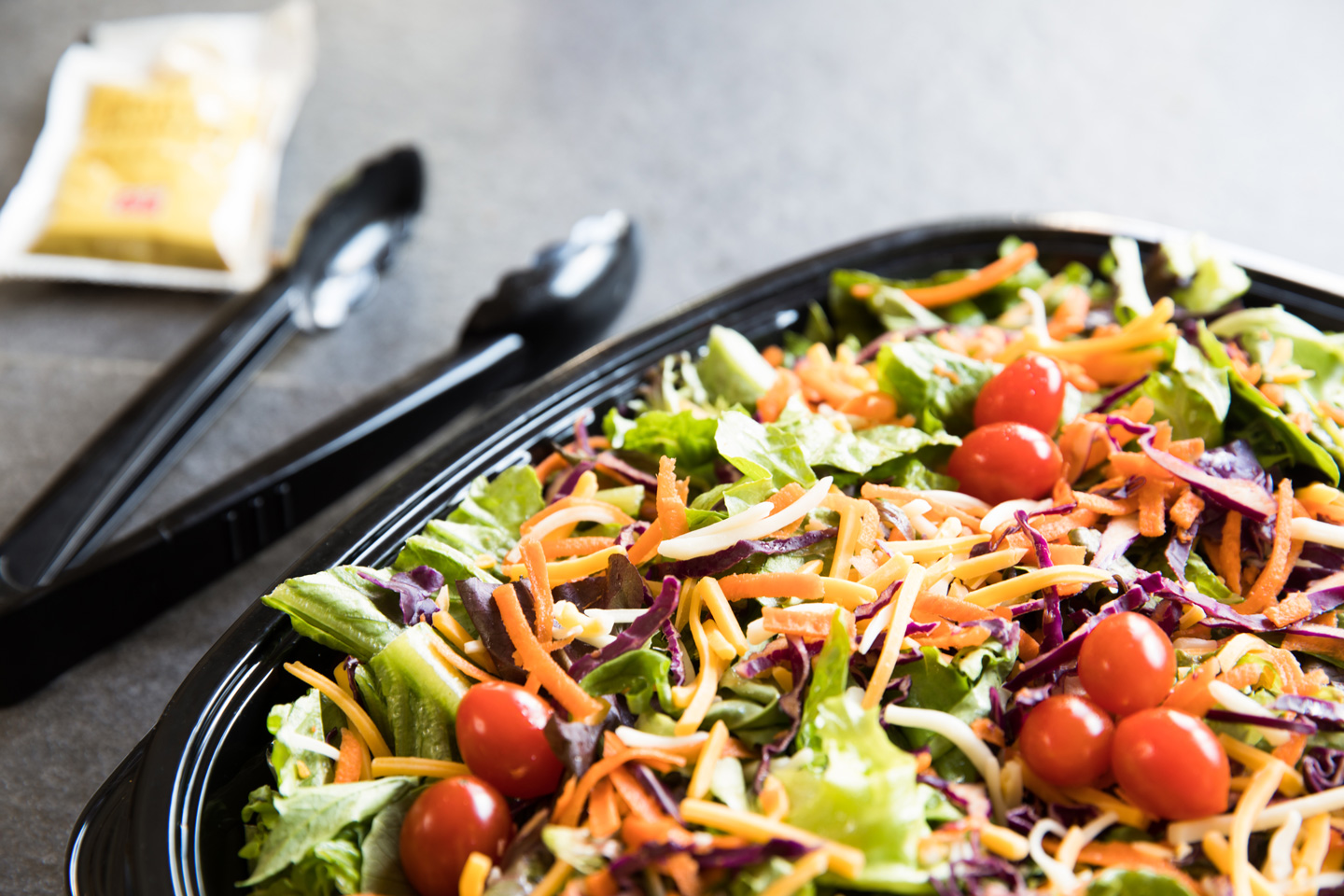 • Our famous waffle fries have a huge following (they're the most ordered item on the menu!), and rightly so. They are cooked in 100% canola oil and are made from real potatoes grown in Washington State. There may be debate about which dipping sauce is the greatest, but there's no doubt that waffle fries are the perfect snack for vegetarians and many other foodies.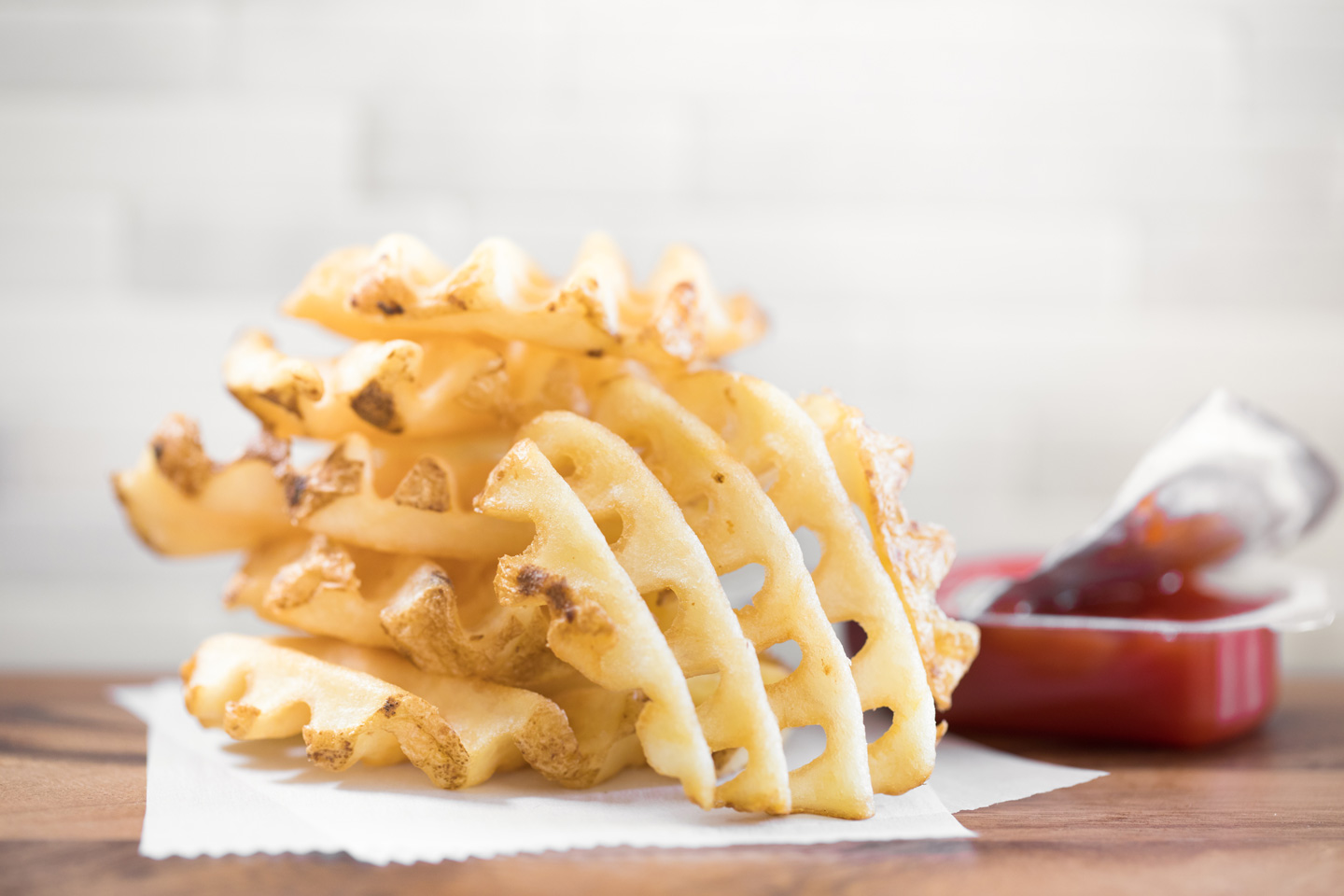 • Instead of ordering our Grilled Cool Wrap, ask a Team Member to build you a vegetarian wrap, complete with corn, black beans, lettuce, tomato and cheese. Dipped in our Avocado Lime Ranch Dressing, this wrap gets even cooler.

• The Superfood Side is a powerhouse side dish that includes hefty amounts of vitamin C, vitamin A, calcium, potassium and iron. The kale, Broccolini® and maple vinaigrette dressing also pack a tasty punch that is sure to add some superpower to your day!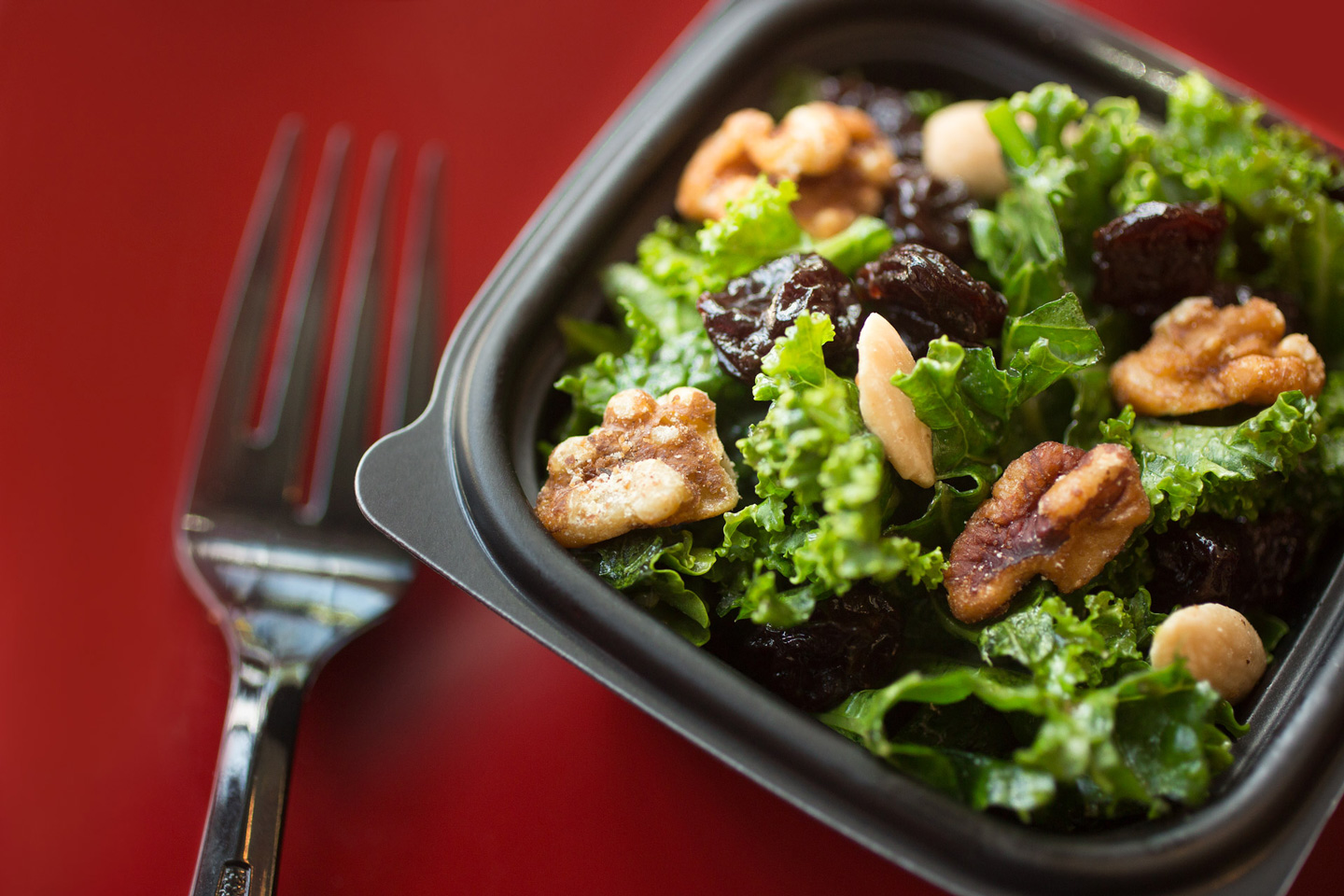 Dessert:
• Treats: All of our milkshakes and sweet treats are vegetarian-friendly, making them the best way to satisfy that sweet tooth after your meat-free meal. And if you need a caffeine-boost, try our Frosted Coffee, a mix of our famed cold-brew iced coffee and signature Icedream®.