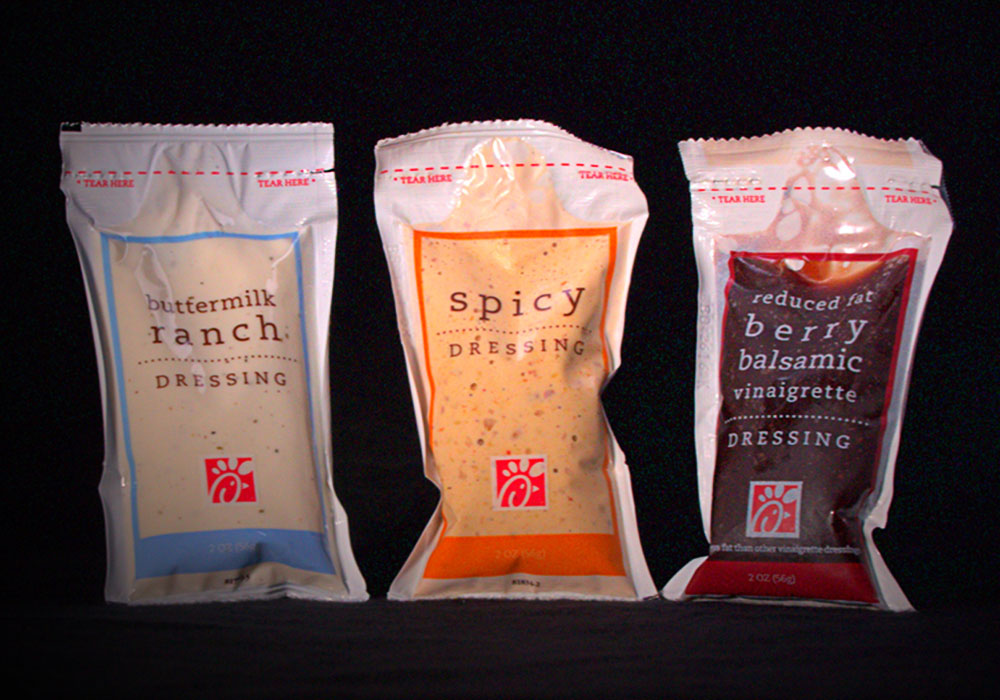 To the dressings that made lettuce delectable, we pay tribute. Buttermilk Ranch, Spicy Dressing and Berry Balsamic Vinaigrette, you took our salads from a simple bowl of vegetables to a tasty bowl of deliciousness. Whether the Cobb, the Grilled Market, or just a salad on the side, you were the finishing touch. The high note. The sweet, spicy, creamy pinnacle. You really knew how to make things interesting, you saucy trio, you. And now, it's time for a new line of dressings to take your place in our salad bowls...and our hearts. Thanks for the memories, salad dressings. We'll never forget you.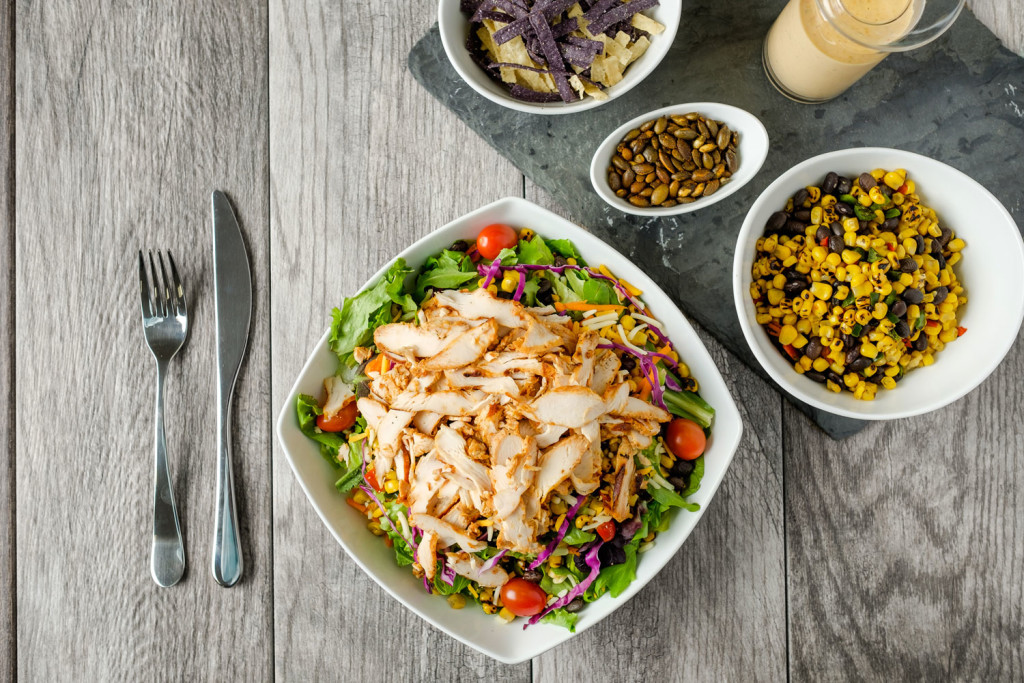 As the cold weather slips away and warmer temperatures take its place, there's something energizing about springtime. Longer days, more sunshine, and the return of fresh vegetables make us want to move a little more and eat a little lighter. But lighter fare doesn't have to be boring. After listening to customers who wanted healthy options that didn't sacrifice flavor, Chick-fil-A revamped its salad lineup in 2013 and introduced the Grilled Market Salad, Cobb Salad, and the bygone Asian Salad to the menu. Three years later, just in time for spring, there's a new addition: the Spicy Southwest Salad.
What do you get when you combine cold-brewed coffee with vanilla Icedream®? The question had been on our minds ever since the tasty inception of Frosted Lemonade. Intrigued by the possibility of another frosted masterpiece made by combining ingredients already in our kitchens, we gave it a shot. Turns out, the result is pretty delicious.