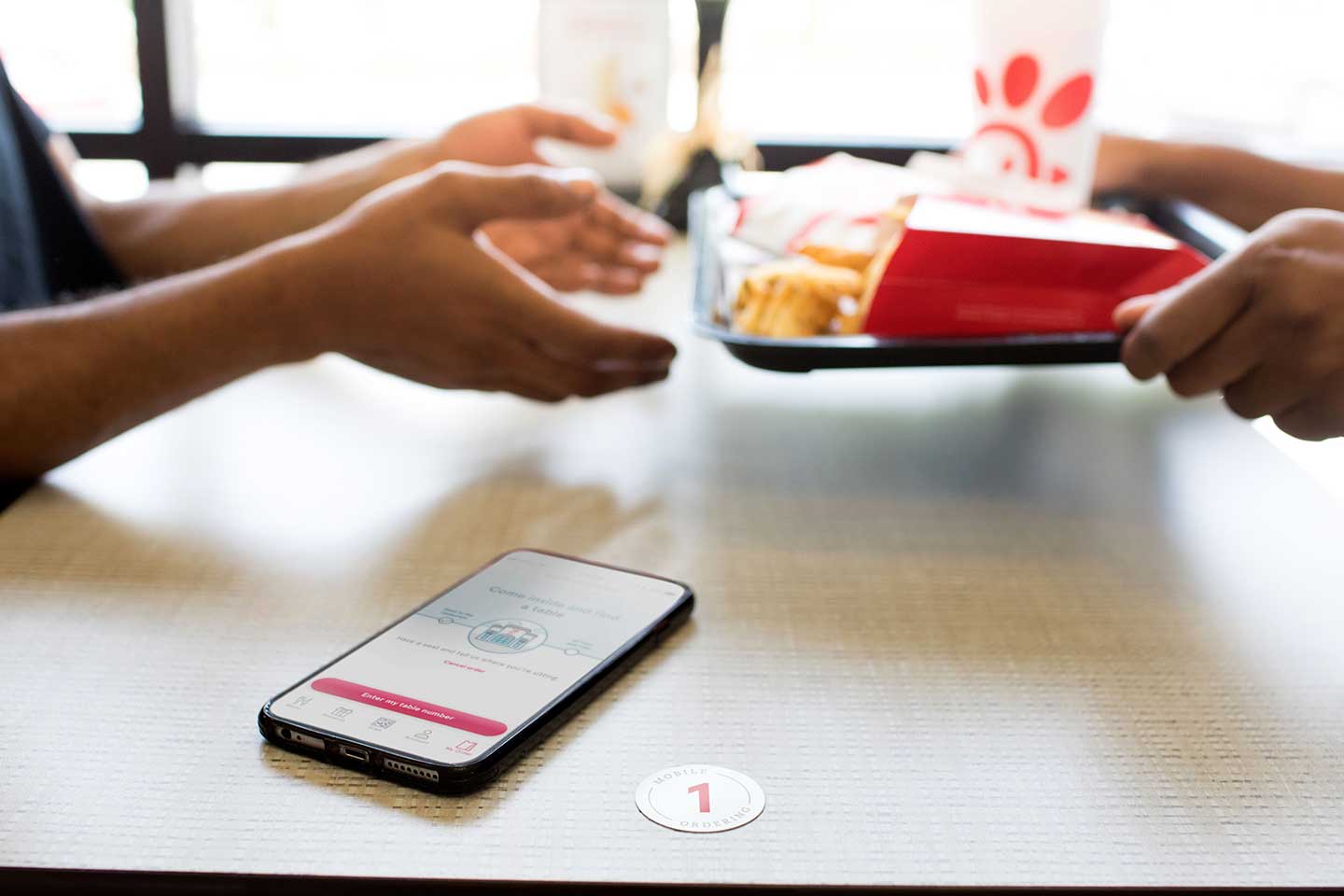 Table service is our pleasure.
Does this sound familiar?
You're a busy parent waiting in line to order lunch for your family, but your kids are all too eager to get to the playground. Or maybe you want dessert after you finish your meal but want to keep your table since you're enjoying the conversation with some friends.
We've all been in situations like these, and Chick-fil-A is ready to make dining in a bit easier — starting in October, restaurants will offer Dine-In Mobile Ordering, combining the convenience of mobile ordering with hospitality and service.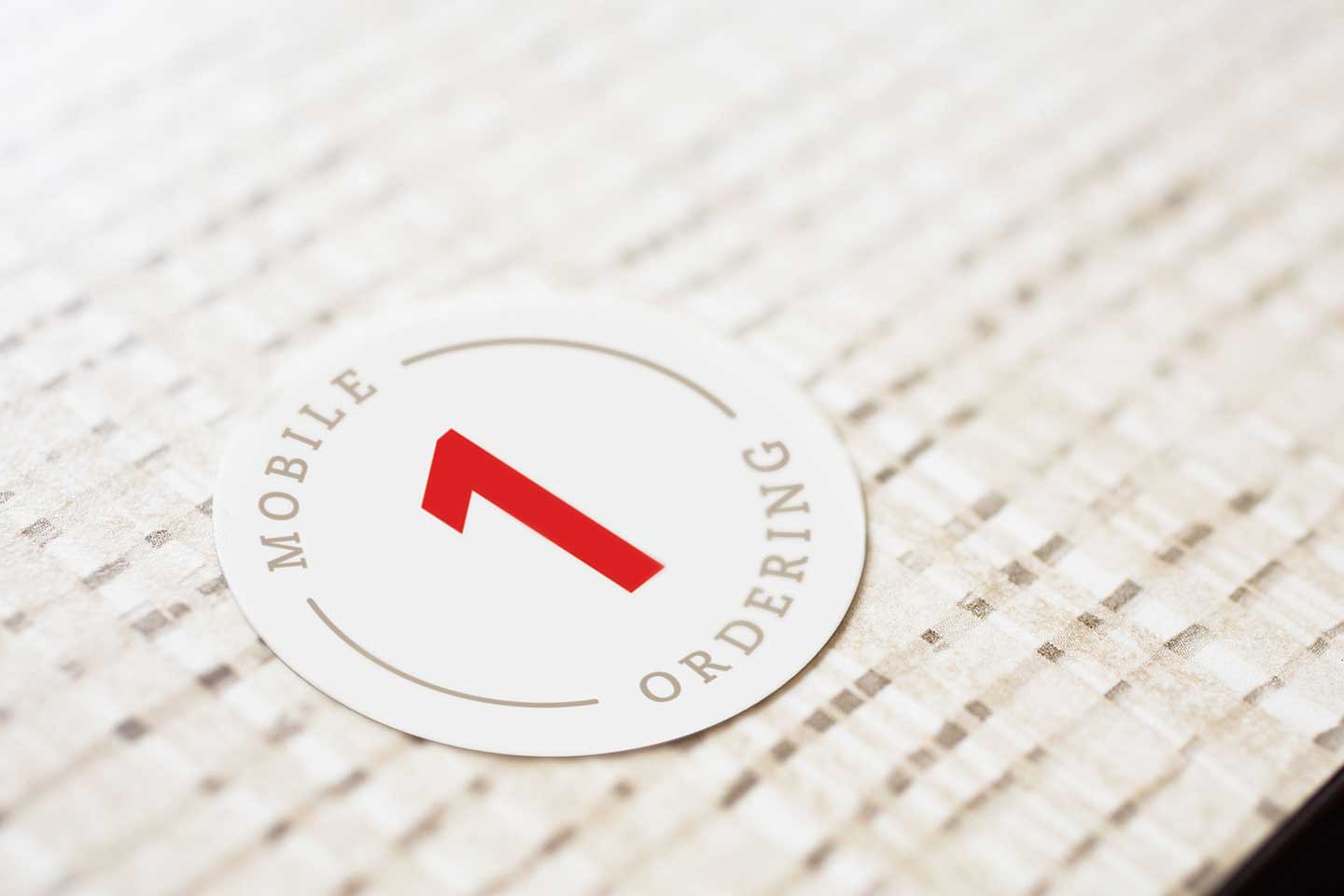 For the past three years since its initial launch, mobile ordering through the Chick-fil-A One App has offered customers the ease of placing and collecting orders for drive-thru or carry out customers. Now, that convenience extends to diners who want to enjoy their meal at a table inside the restaurant.
Chick-fil-A has been testing Dine-In Mobile Ordering in select markets for a few months. Khalilah Cooper, director of service and hospitality at Chick-fil-A, said incorporating mobile ordering for in-restaurant dining puts more control in the hands of customers.
"We've received great feedback from parents, because they have to think about placing an order for everyone in their family while waiting in line," said Cooper.
Customers will be able to access Dine-In Mobile Ordering through the Chick-fil-A App, just as they can for other mobile orders. After selecting "Mobile Order," the Dine-In option will be listed alongside the Carry-Out and Drive-Thru options.
Rather than approach the counter upon entering the restaurant, customers simply check in directly from their table. They'll just find any open table with a number on it and, when prompted, tap the top of their iPhone or the middle of their Android device to the table number. Customers also will be able to manually enter the table number rather than scanning it with their phone.
Bill Fink, the local franchise Operator of Chick-fil-A Oldsmar in Oldsmar, Fla., has been testing Dine-In Mobile Ordering for the past few months. Customers find it easy to use, and it makes their restaurant experiences more convenient, Fink said.
"It's just another way we can care for our customers," said Fink. "We want to make it as convenient and efficient as possible for them, and this helps remove that instinct to simply leave when our drive-thru looks too crowded."
Across the country, Aaron Clifford put Dine-In Mobile Ordering into play at Chick-fil-A Pleasanton. The restaurant, near Silicon Valley, sits in the shadow of several of the largest technology companies in the country — where many of Clifford's lunch customers work. Given their busy schedules, Clifford said those guests are looking for simplicity and efficiency when it comes to their meals.
"It's the ease factor," said Clifford. "By rolling out Dine-in Mobile Ordering, we can better serve our customers who want to sit down and enjoy their meals during the rushed lunch hour."
The preliminary feedback on Dine-In Mobile Ordering suggests that customers are on board. Ninety-five percent of surveyed customers rate it as an "excellent fit" for Chick-fil-A, and we hope you'll agree. Download the Chick-fil-A One App to get started.