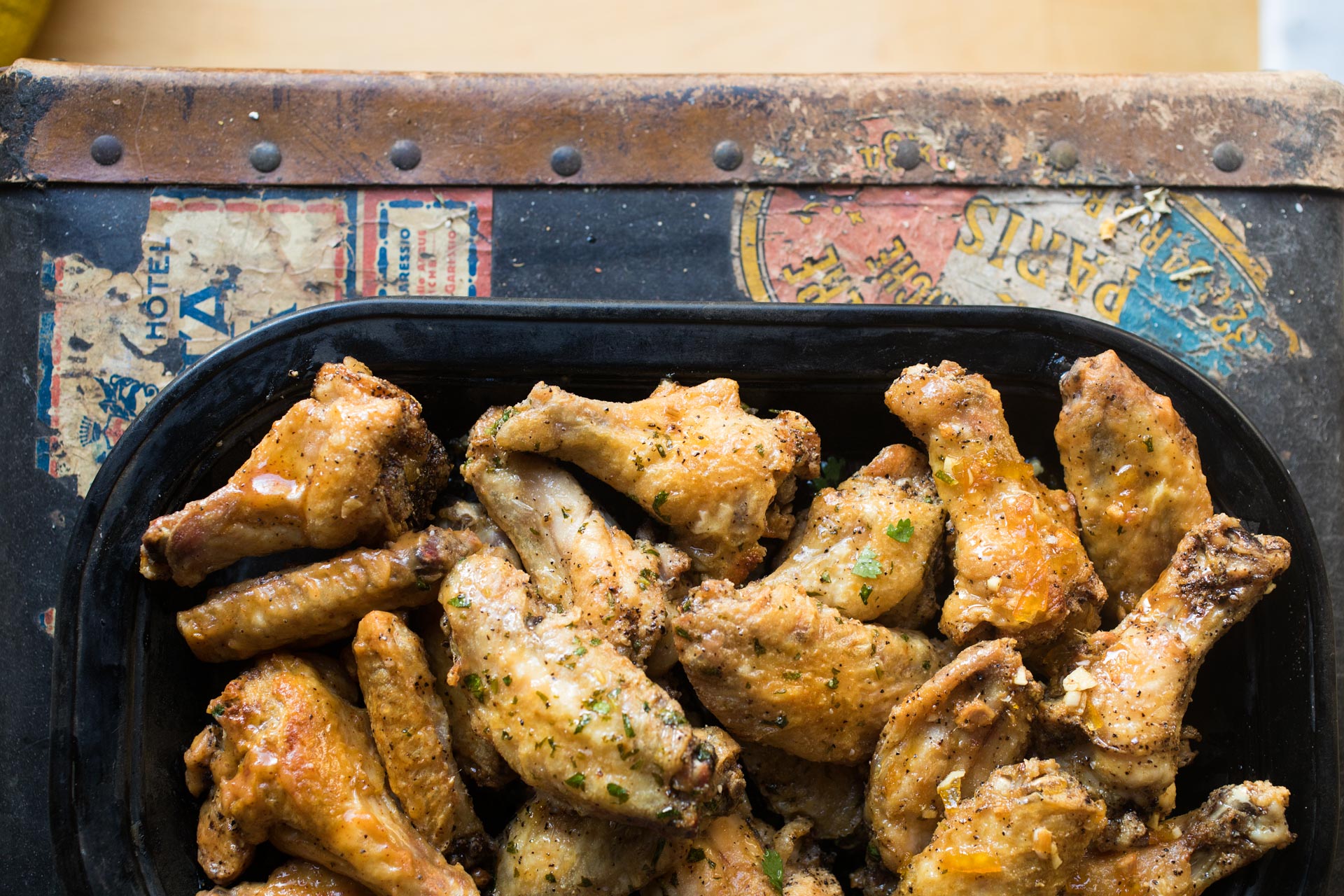 Recipe: Oven Baked Chicken Wings and Sauces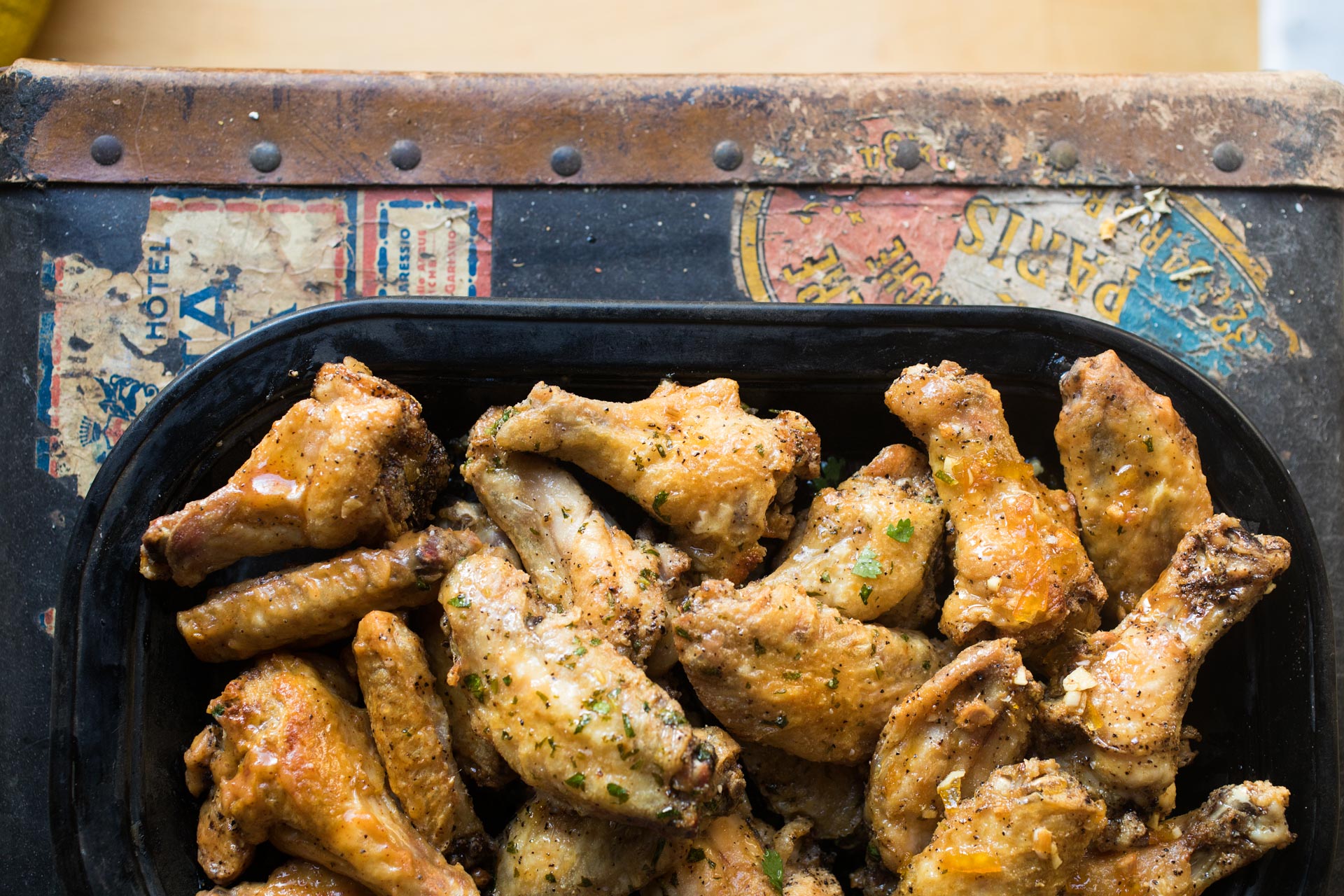 For tailgates, Sunday suppers or a mid-week meal, wings are always a crowd-pleaser
Chicken wings are a fan favorite, especially during tailgate season. The secret to great chicken wings is to cook them on really high heat in the oven.
Ingredients

5 pounds chicken wings, cut into drums and flats
1 teaspoon kosher salt
1 teaspoon freshly ground pepper
2 tablespoons baking powder

Directions:
Preheat oven to 275 degrees.
Pat chicken wings dry with a paper towel.
Toss wings with salt, pepper and baking powder.
Place onto a baking rack nestled onto a baking sheet with sides (to prevent juices dripping out). 5 pounds of wings will fill two baking sheets.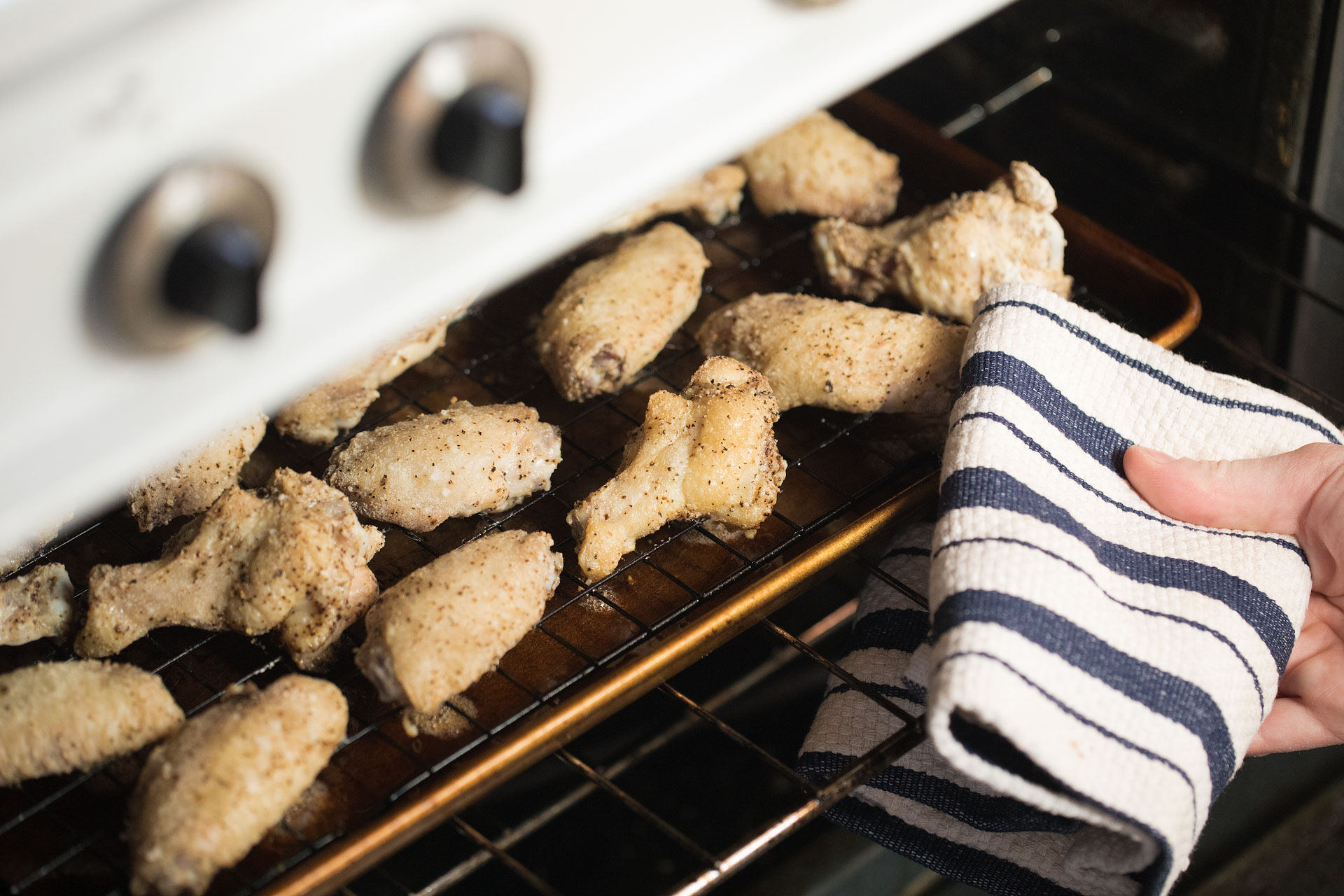 Bake at 275 degrees for 25 minutes on a low oven rack.
Crank up the heat to 425 degrees and move wings to center of oven. Bake for 45 minutes or until wings are crispy and golden.
3 Sauces for Tossing
Whisk all ingredients together and leave in a large bowl, divide wings and toss separately.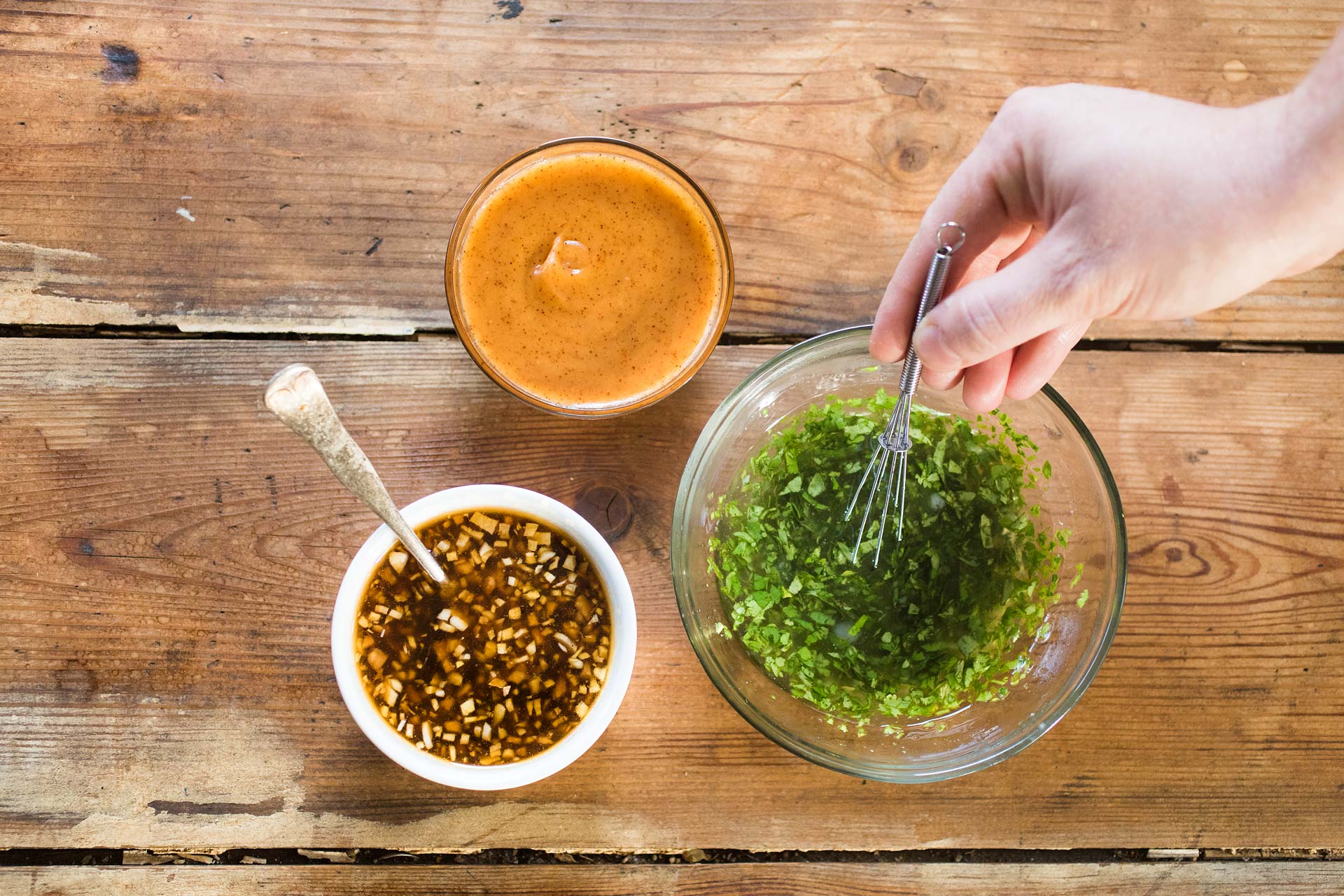 Smoky Chipotle Honey Dijon:
1/4 teaspoon smoked chipotle powder
1/4 teaspoon salt
1 tablespoon Dijon mustard
2 tablespoon honey
1/3 cup melted butter
Cilantro Lime:
2 tablespoons melted coconut oil
Zest of 1 lime
3 tablespoons fresh lime juice
¼ cup fresh cilantro, finely chopped
1/4 teaspoon sea salt or pink Himalayan salt
2 teaspoons sugar
Orange Sesame:
2 tablespoons soy sauce
2 tablespoons sesame oil
1 teaspoon ginger
¼ teaspoon salt
2 cloves of garlic, pressed
¼ cup orange marmalade