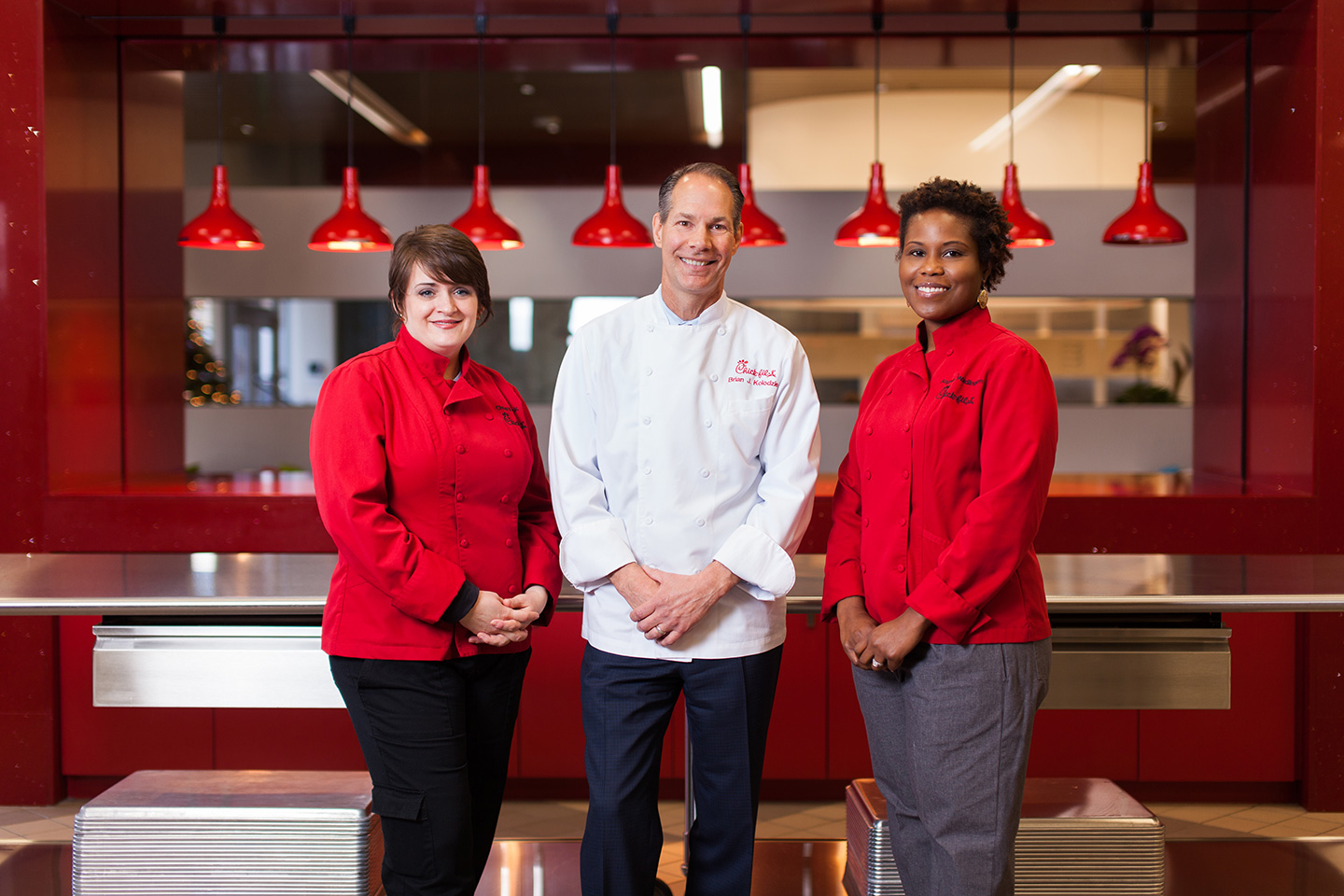 C hopped, Top Chef, The Chew— Being a chef has never been as in vogue as it is today. With reality TV shows turning chefs into household names, a new generation of foodies is being born and the techniques once reserved for the culinary elite are making their way into kitchens across the country. But if you're not among those taking notes while tuning into the Food Network, you may be having a little trouble cooking up the perfect gift for the chef in your family.
"The culinary team responsible for crafting and developing the Chick-fil-A menu has six affordable, must-have gifts for any at-home cook."
Not to worry—we've called in our experts.The culinary team responsible for crafting and developing the Chick-fil-A menu has six affordable, must-have gifts for any at-home cook. Known for their fast, fresh, made-from-scratch favorites, these chefs know what it takes to make a delicious meal quickly for a family – or entire community – on the run… and there's not an item on the list that's more than 60 dollars.
Stainless steel and clear acrylic, these grinders are the perfect, elegant addition to the table. With a soft-non-slip grip, they're also fully functional for cooking in the kitchen. Chef Brian Kolodziej, a classically trained chef with a degree in Culinary Arts from Johnson and Wales University, and leader of the team behind the Chick-fil-A menu says these are a personal favorite of his.
"In my kitchen, I say 'lead with taste,' which always means freshly ground salt and peppercorns," says Kolodziej. "I also love exploring new food trends, and right now I find myself adding a bit of freshly ground Himalayan Pink Salt in my kitchen at home. It has a really clean taste and brings out the highlights of the foods that I'm preparing!"
Adding a dash of extra fresh flavors is a trick he applies when cooking at Chick-fil-A and at home, and it's one any at-home chef can master.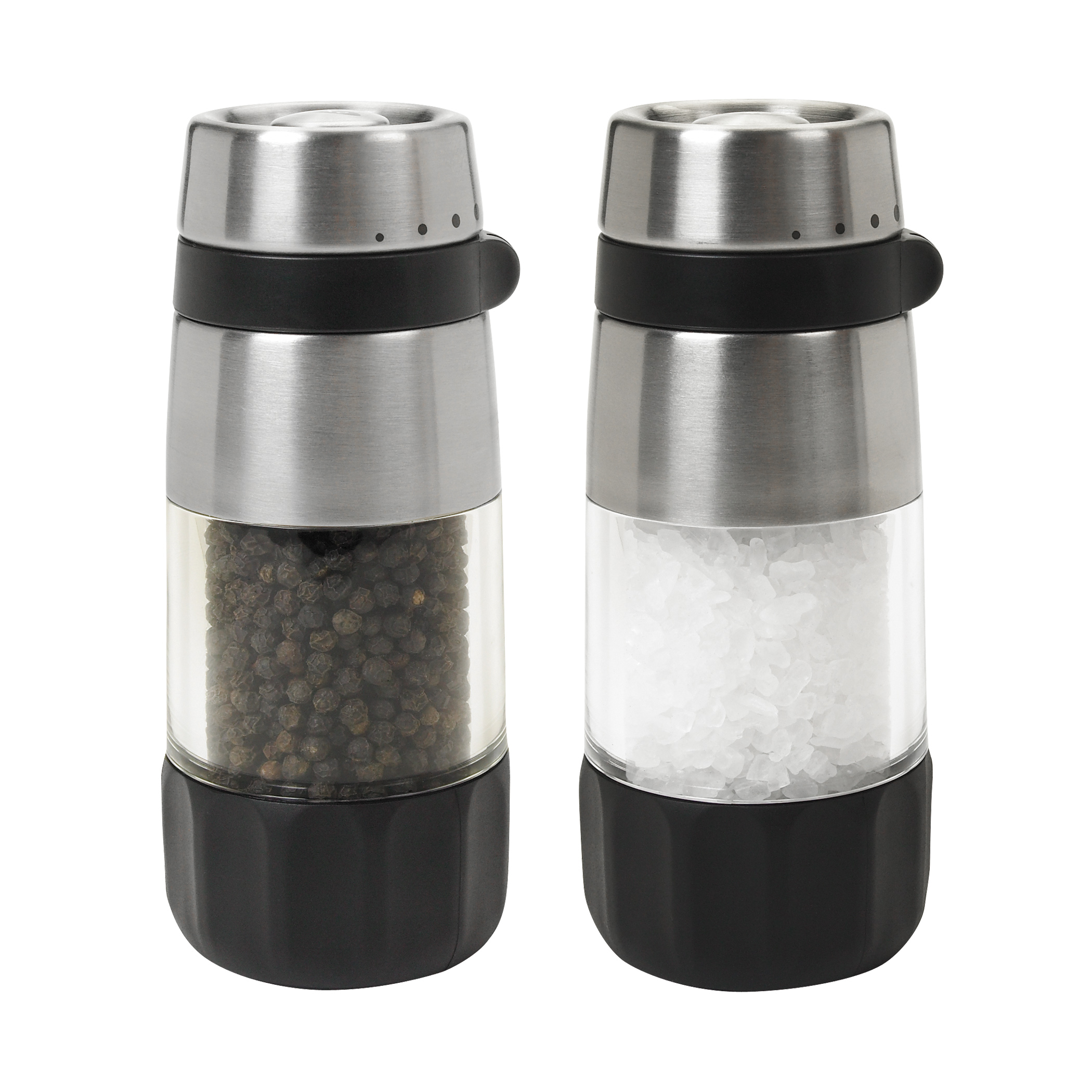 Salad Spinner – Less than $30 from OXO
This award winning salad spinner is another one of Kolodziej's go-to tools. It's a mini version of the models used inside Chick-fil-A restaurant kitchens. "Every at-home cook needs one," Kolodziej says. "Well-prepared lettuce is the real foundation to any great salad and is as important as any flavors on top."
Kolodziej has spent 25 years helping restaurants master signature tastes for their menus. His tip: "Use ice cold water to keep the greens crisp, and then quickly and gently spin them dry to remove excess water that would wilt the salad or dilute the dressing."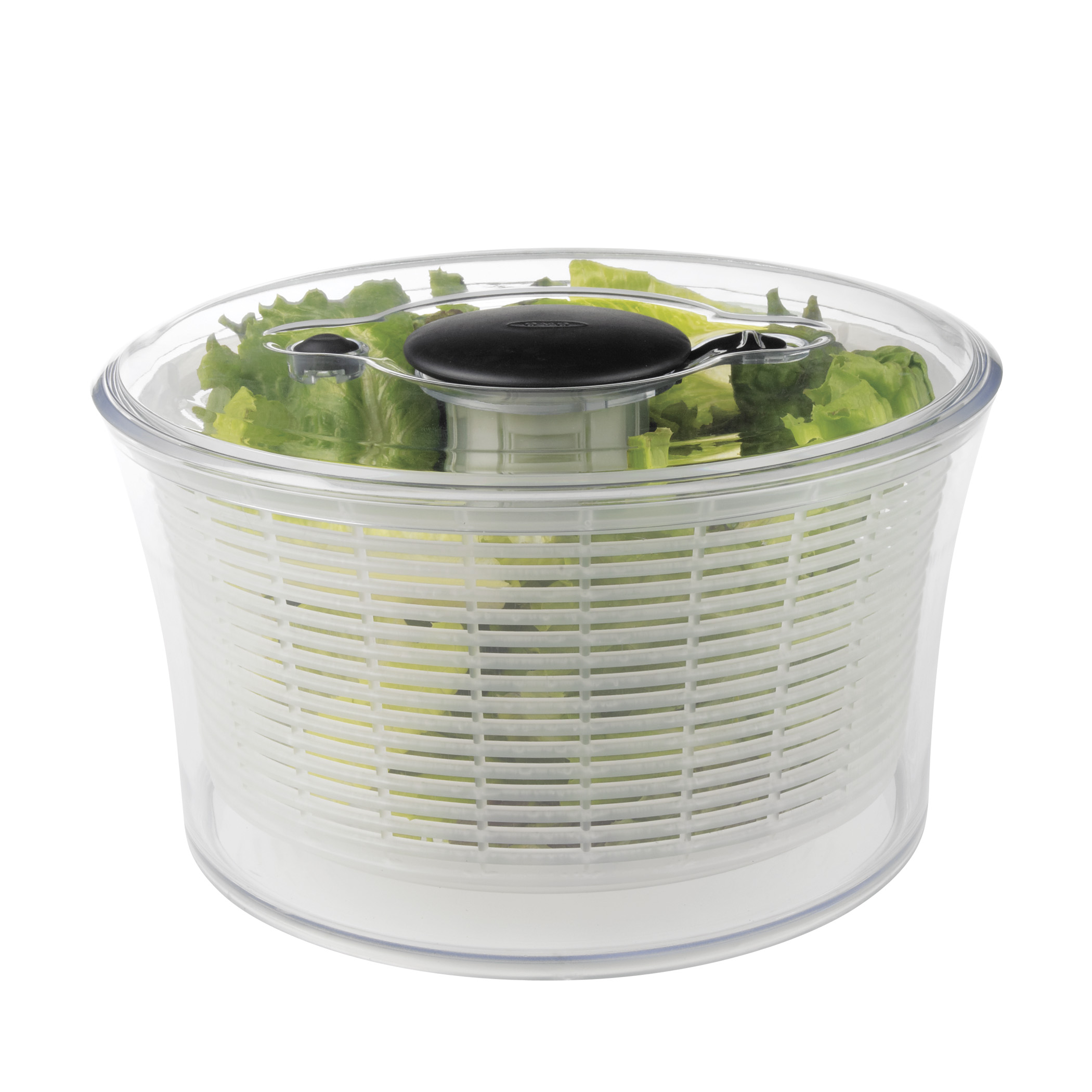 Immersion Blender – less than $60 from Cuisinart
"If you've ever wondered the secret of delicious cream soups, an immersion blender is the answer," says Chef Christy Cook, a key member of the Chick-fil-A culinary team. "I like to roast vegetables, add chicken stock, seasonings, sometimes cream or olive oil & blend into a warm, comforting fall soup. It's a very inexpensive tool that gives high end results at home."
Another tip: Look for an immersion blender with a detachable blade assembly for easy washing.
Holiday Winter Forest Dish Soap – less than $10 at Williams-Sonoma
Only available during the holidays, this dish soap contains natural cleansers and degreasers and aromatic oils, making it highly effective, yet gentle. "I love this product, the scent, and the use of essential oils," says Cook, who has made it a gift tradition in her family. "It also encourages others (ahem, husband and kids) to help out with dishwashing.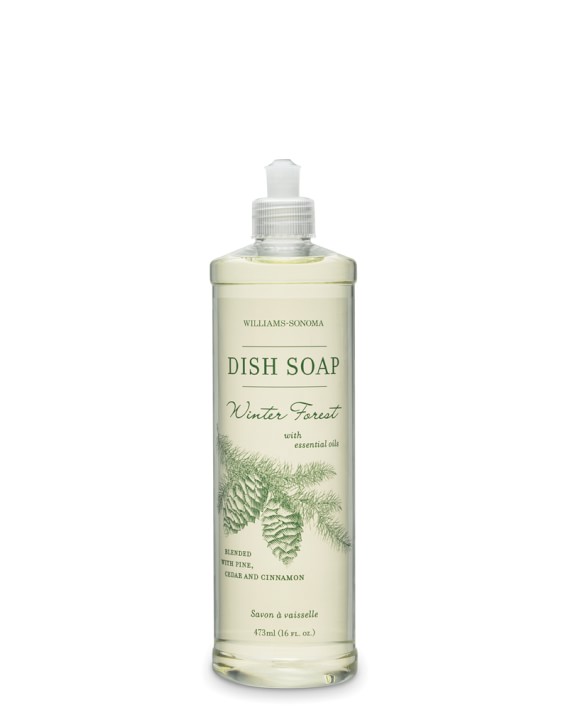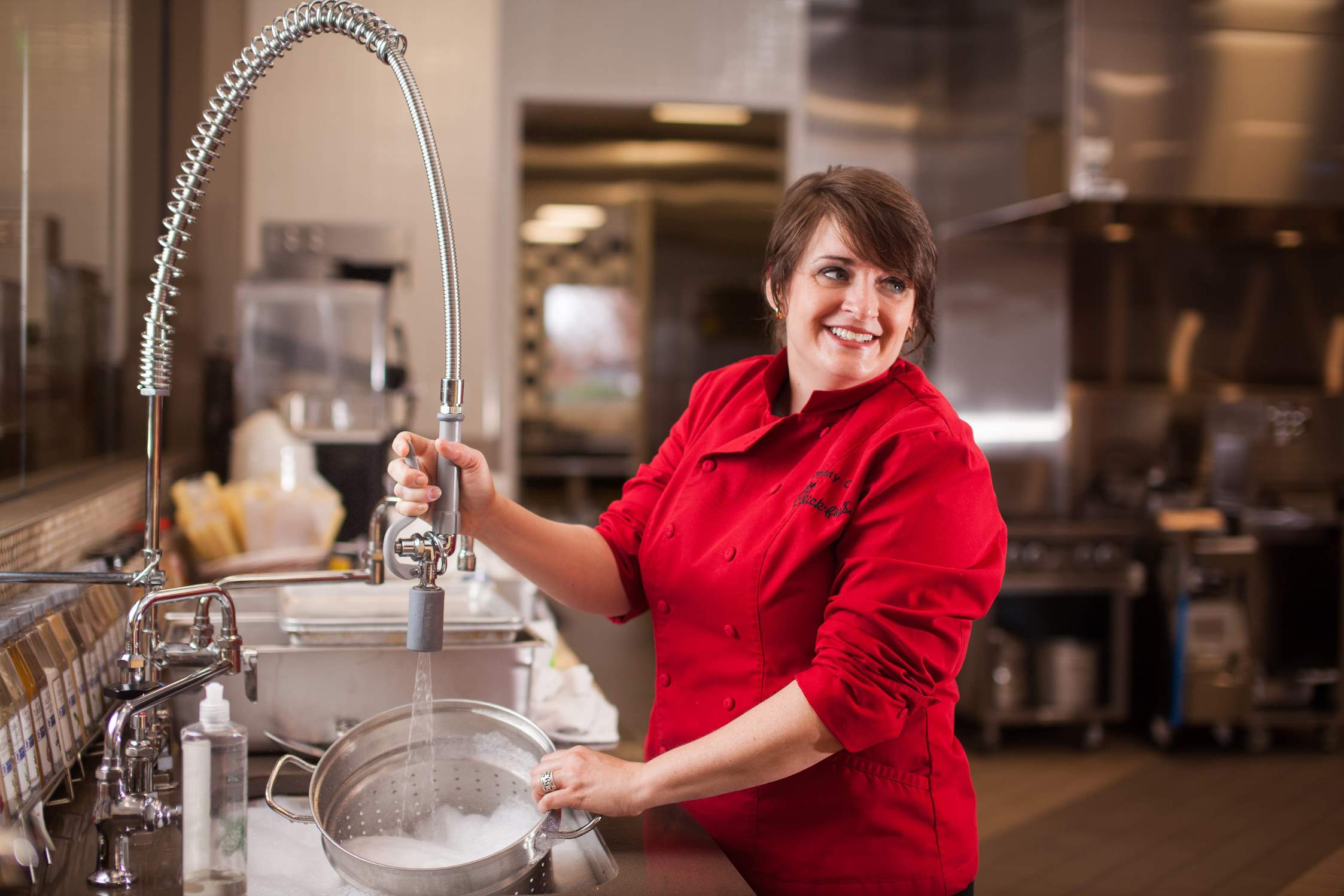 Belgian Waffle Maker – Less than $60 from Waring Pro
"I love breakfast foods, and Belgian waffles are one of my favorite entrees, says Chef Angela Wadlington, who's been part of the Chick-fil-A culinary team for 10 years. "The Waring Pro Belgium Waffle Maker looks and works just as well as the waffle makers you would find in fancy restaurants."
Wadlington says this is her go-to gadget when preparing breakfast for family and visiting friends.
"It allows you to be creative by adding nuts, chocolate chips, dried fruit – any ingredients you want – into the batter just before closing the lid. The best part (with the exception of eating the waffles) is the easy clean up with the non-stick waffle plates."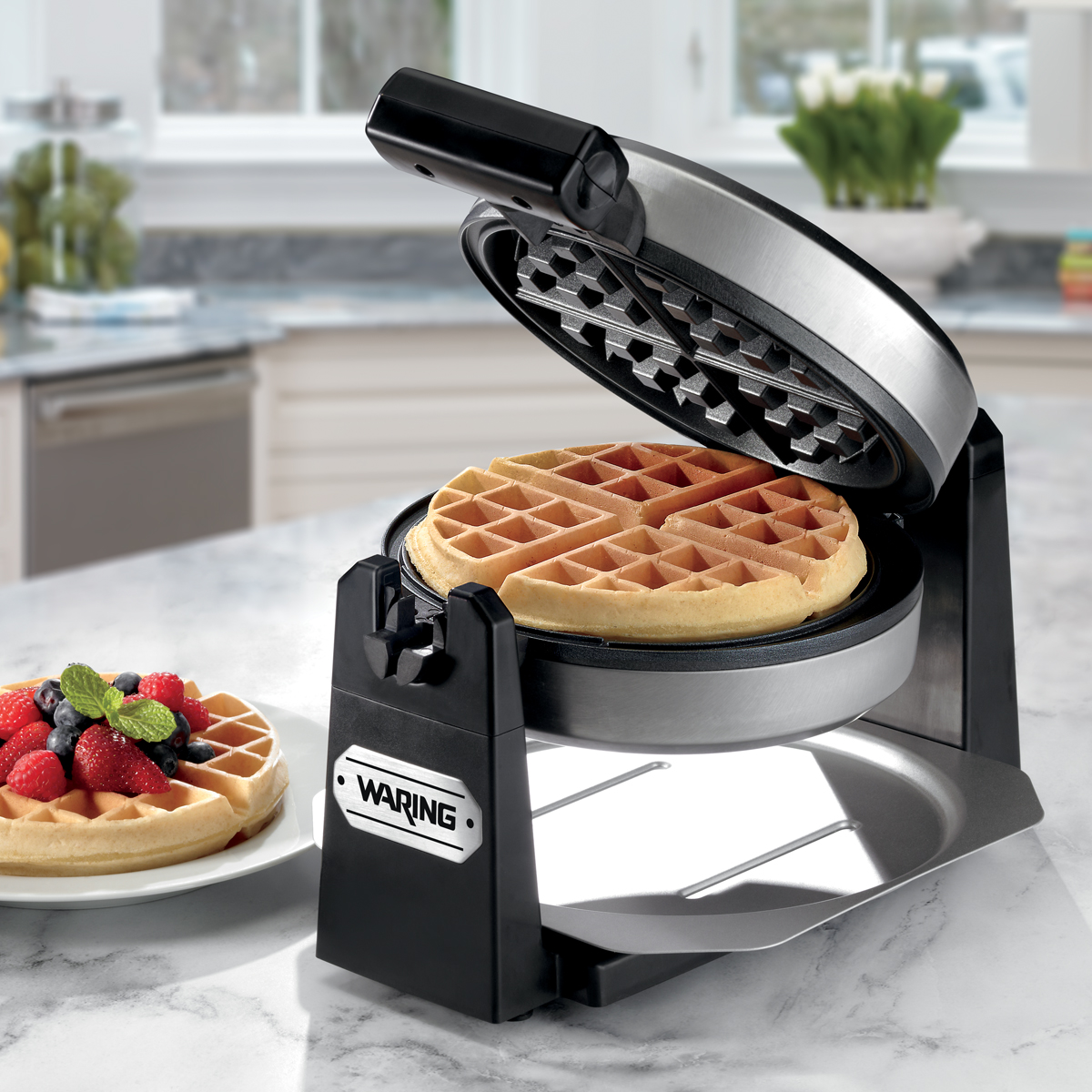 Bamboo Cutting Board – Less than $40 at Williams-Sonoma
This Williams-Sonoma's bamboo cutting board is multipurpose. While it was designed to fit on top of the Breville Countertop Convection Oven to save counter space, it doubles as a trivet and a serving tray with recessed handles.
"I enjoy and prefer using fresh vegetables, fruits and herbs when cooking, so a good cutting board is a must for cutting, chopping, dicing and mincing ingredients for those tasty dishes," Wadlington says.
Wadlington also says a good cutting board can help extend the life of your knife blade. A pro to using bamboo is that it's naturally antibacterial (although you should still wash it after use) and because it absorbs little moisture, it is considered more sanitary than other hardwoods.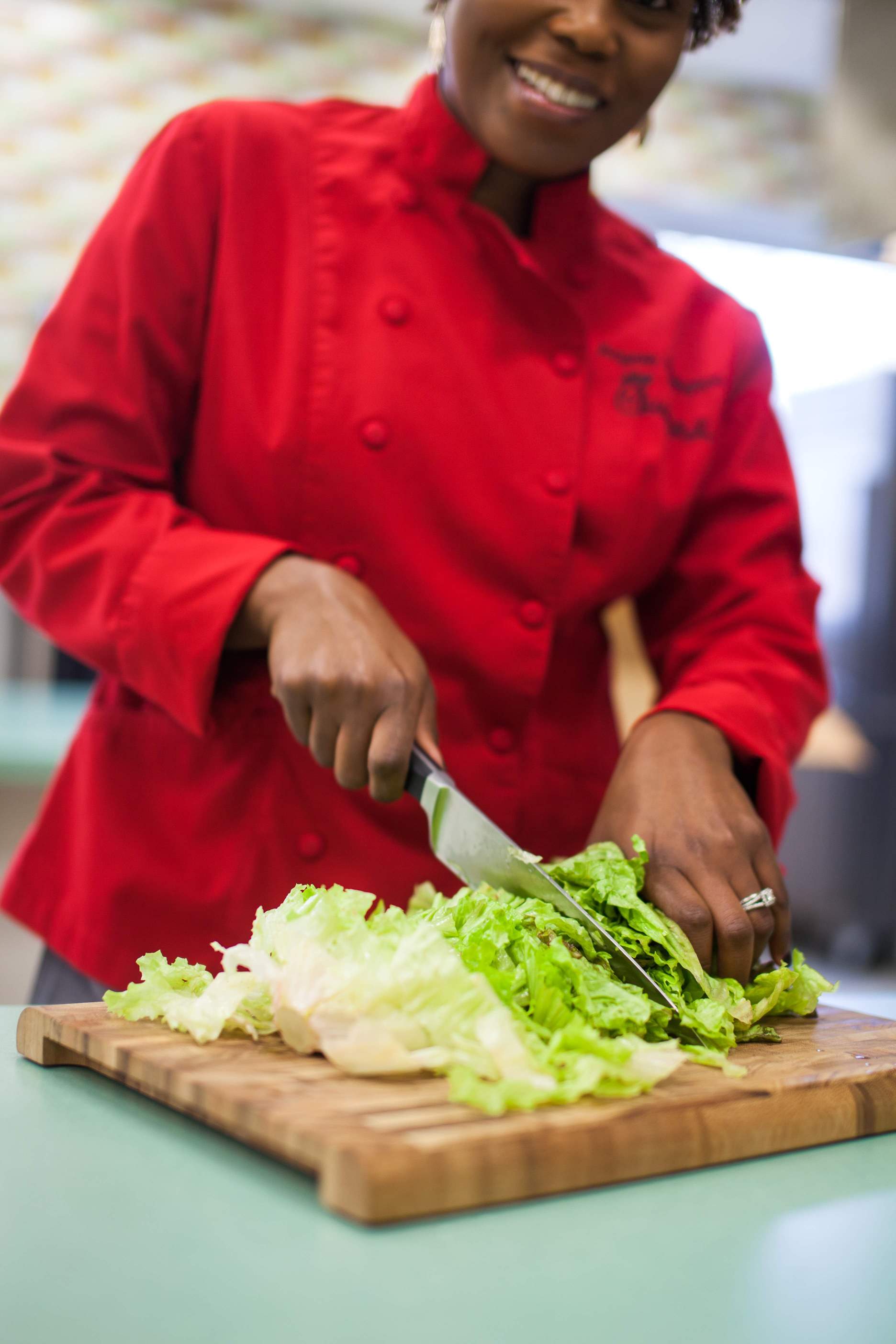 Chef Angela Wadlington tests out the bamboo cutting board
What are our favorite foods to make around the holidays?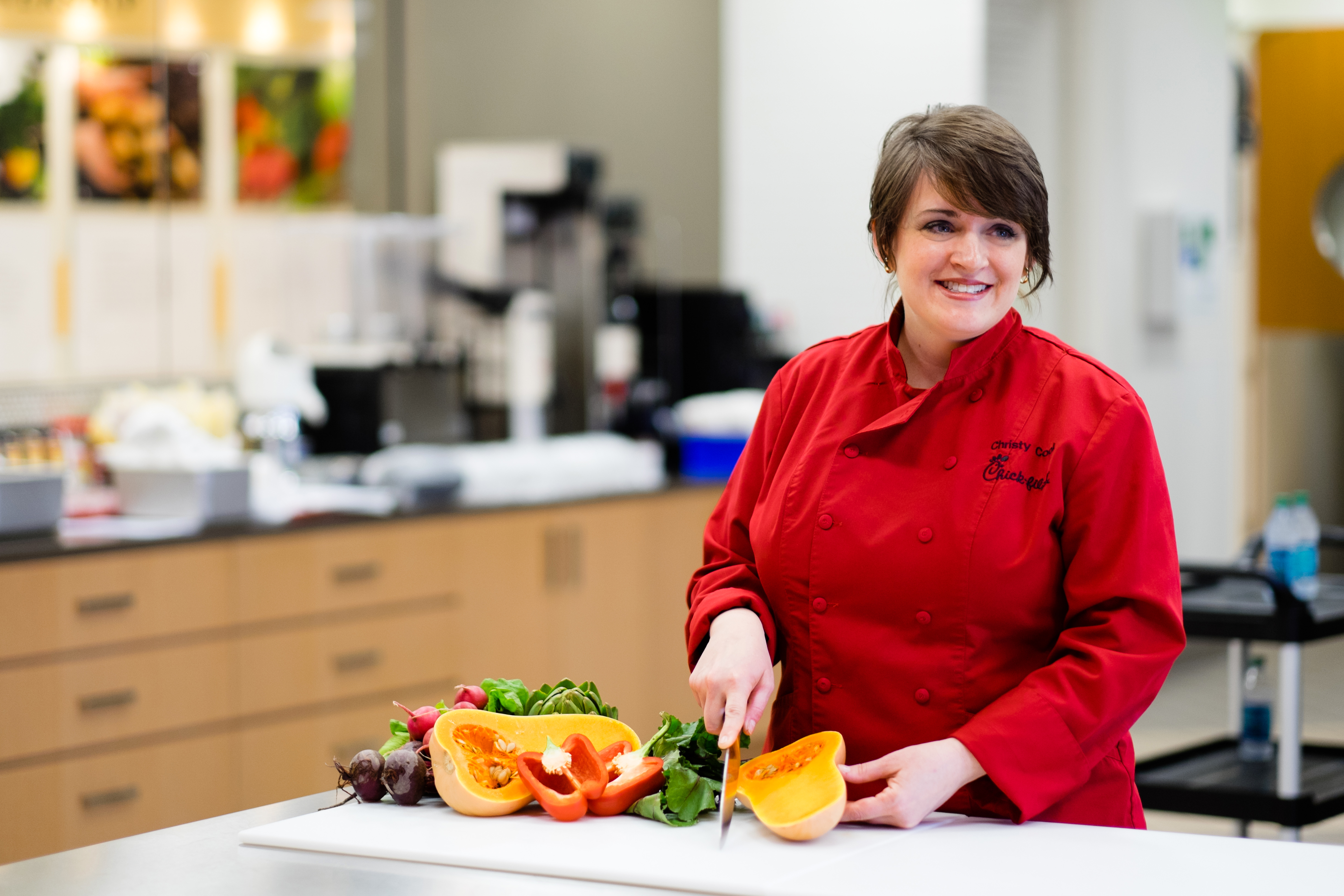 Chef Christy Cook
Chef Christy: "I love any holiday baking. It's not the holidays without something home-baked."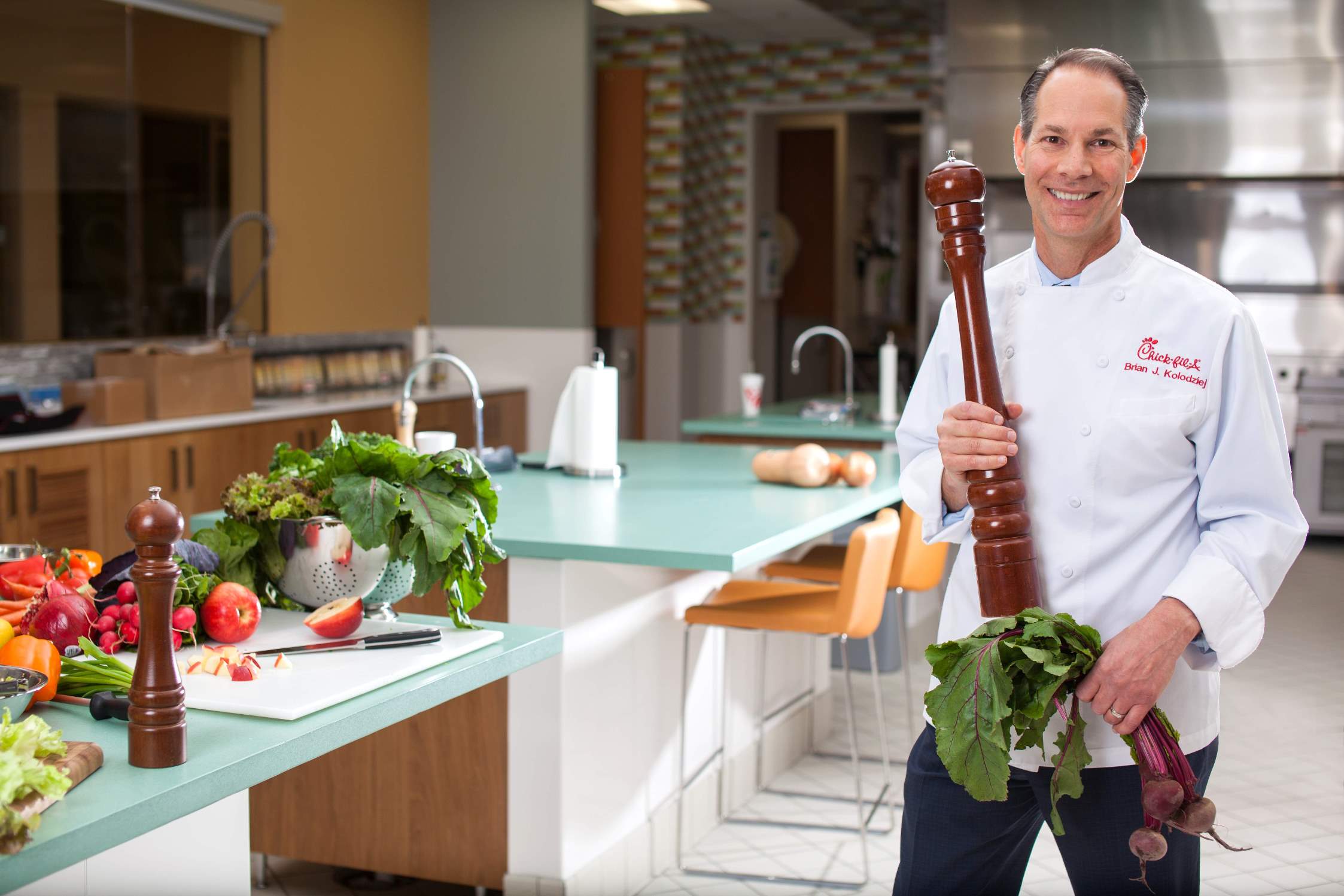 Chef Brian Kolodziej
Chef Brian: "I love hearty comfort foods like casseroles, soups and stews. Growing up in rural New Hampshire, there was nothing better to warm us up. Even living in the South, I welcome winter with a batch of chowder, chili or even a homemade chicken pot pie. It's nostalgic for me!"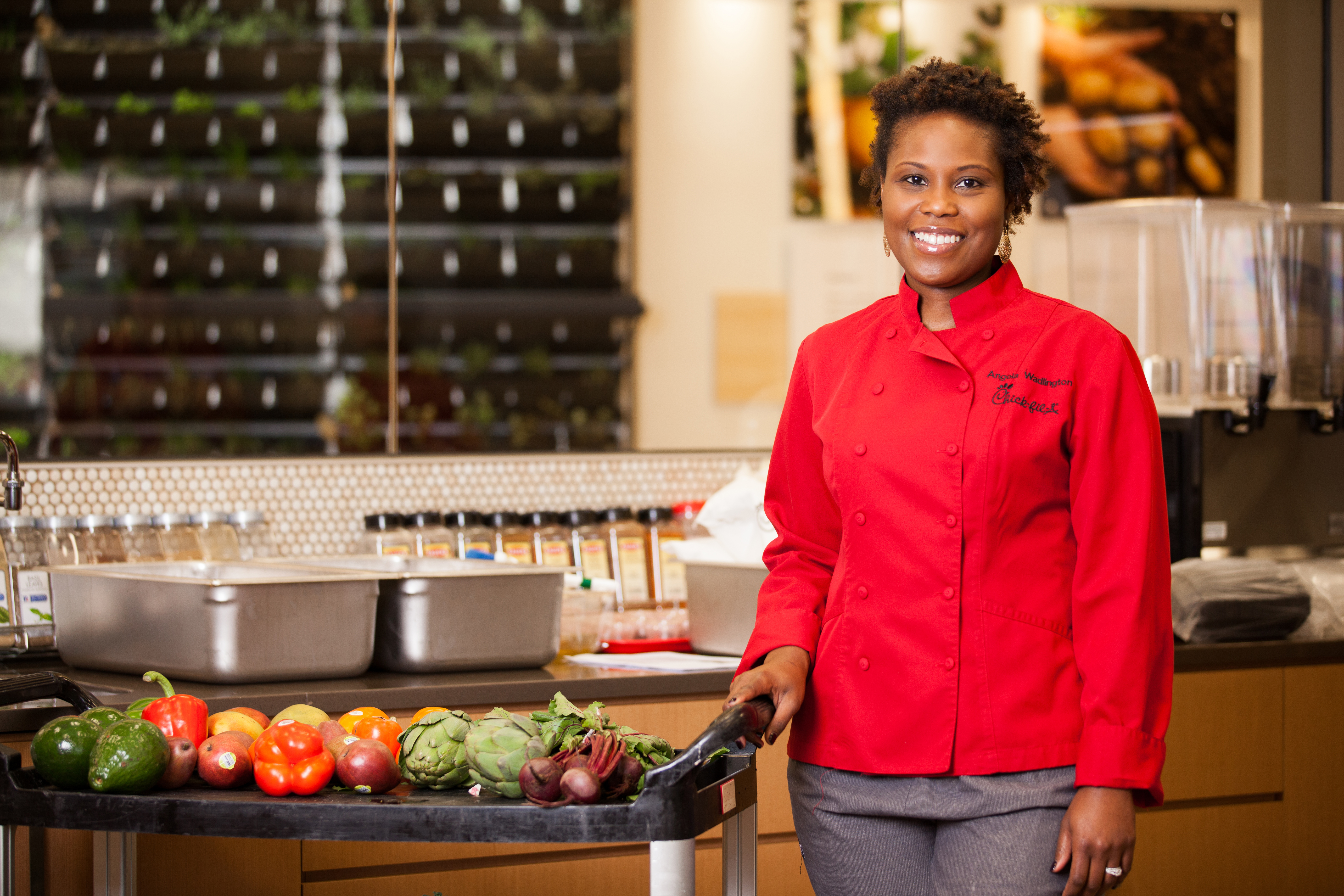 Chef Angela Wadlington
Chef Angela: "I have a huge sweet tooth and love preparing various desserts, from my 'candy store cookies,' full of chunks of chocolate and nuts, to luscious lemon cake."