Kent Island is relatively secluded, spanning 32 square miles between the foot of the Chesapeake Bay Bridge and Maryland's Eastern Shore. The community is close-knit. So when Chris David, local franchise Operator of Chick-fil-A Kent Island, took to Facebook in February to announce Chick-fil-A would close for seven weeks for renovations, he knew a few locals would make a fuss. But he never expected the flood of commentary that ensued.
It was a simple acronym, and Mark Meadows had his then 10-year-old son, Luke, recite it before baseball and basketball games."What's important?" Meadows would ask. "THAT," Luke replied. "Think, Hustle, Attitude, Team."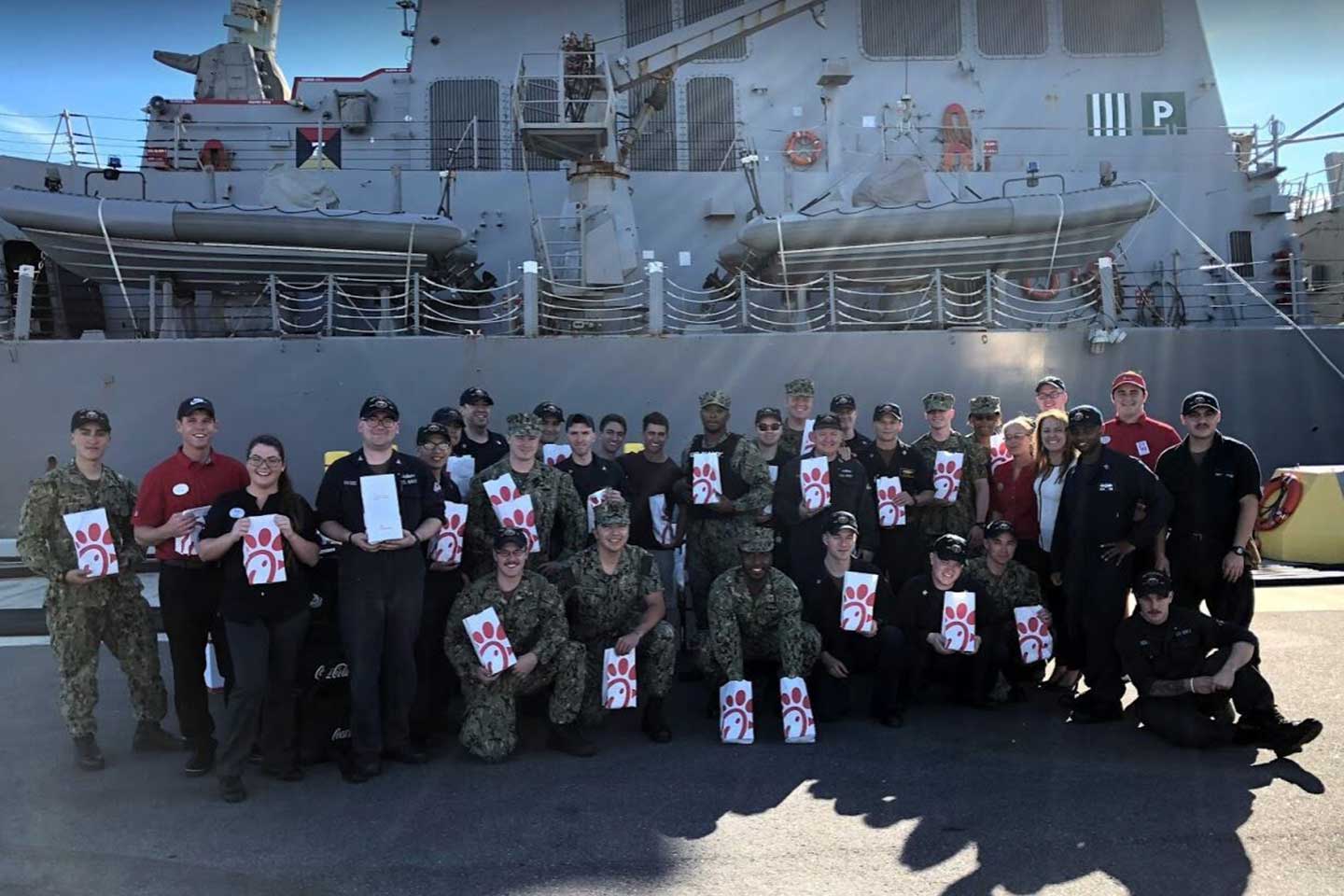 It started with a text message. Brennan Scoggins, a 25-year-old petty officer third class boatswain's mate for the Navy, was returning home to Jacksonville, Fla., after spending seven months deployed at sea in Scandinavia. Scoggins was close to his 321 fellow sailors and, having survived on mess deck food for so long, he wanted to give them a gift upon their arrival.