Last Saturday, Mark Silcox arrived to his first day on the job. He donned his red Chick-fil-A uniform, affixed his nametag and secured a microphone on his collar. For the most part, he looked like every other Team Member at the Sylvania & Talmadge Chick-fil-A in Toledo, Ohio, but one thing made him stick out. Mark is 5 years old.
Featured Inside Chick-fil-A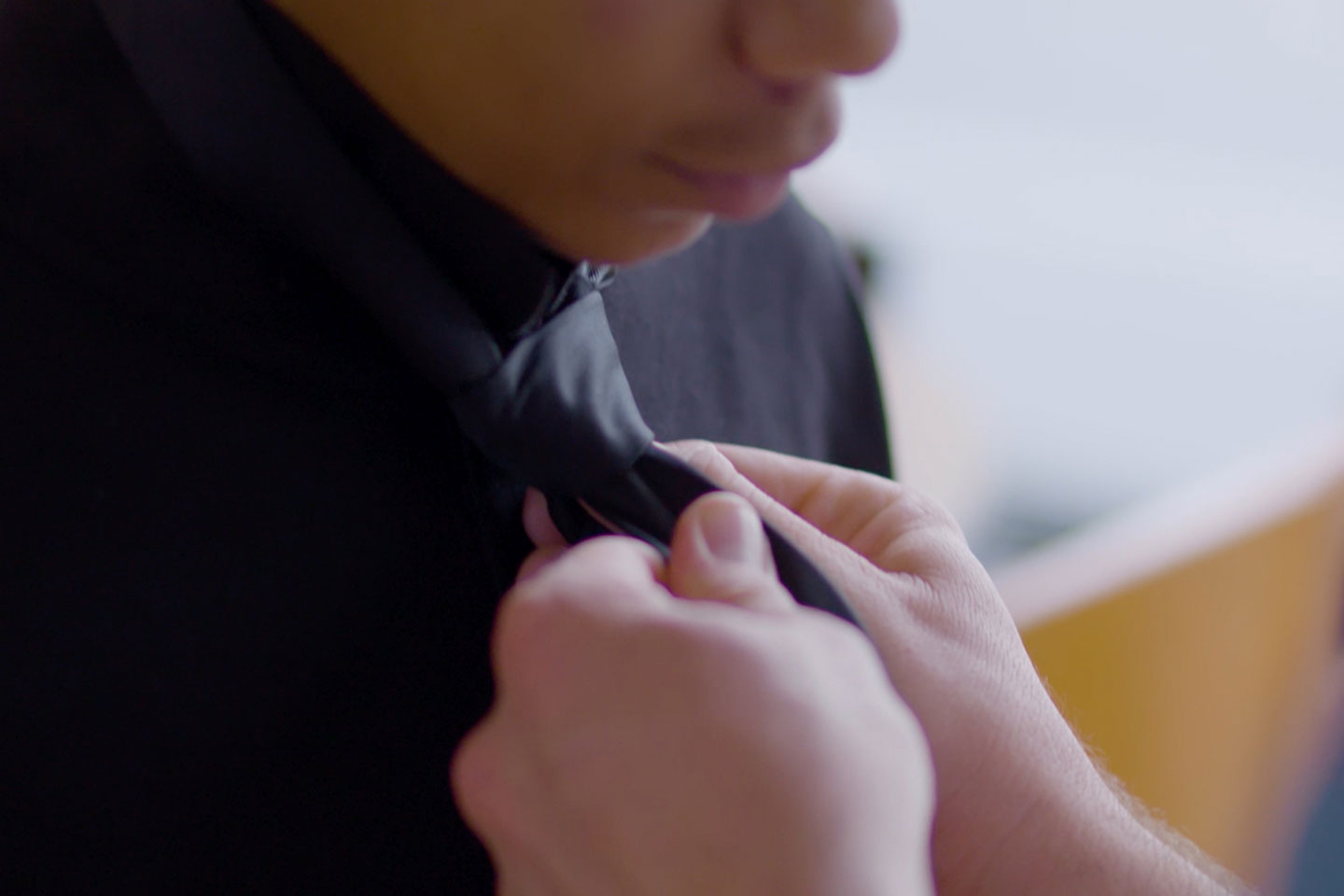 For his first home football game, Columbia, S.C., student Terence Frechette needed to arrive to school that morning wearing a dress shirt and tie. One problem: Terence didn't know how to tie a tie. It's a skill his father would have taught him, but he was currently deployed.
Featured Inside Chick-fil-A
When Abram Waller was a boy, his father, Don Moon, sometimes picked him up from school with cuts on his hands. These were markings from his job as a mechanic. When Waller inquired about the cuts, his soft-spoken father gently smiled and said, "I work hard for my family." ​
Featured Inside Chick-fil-A