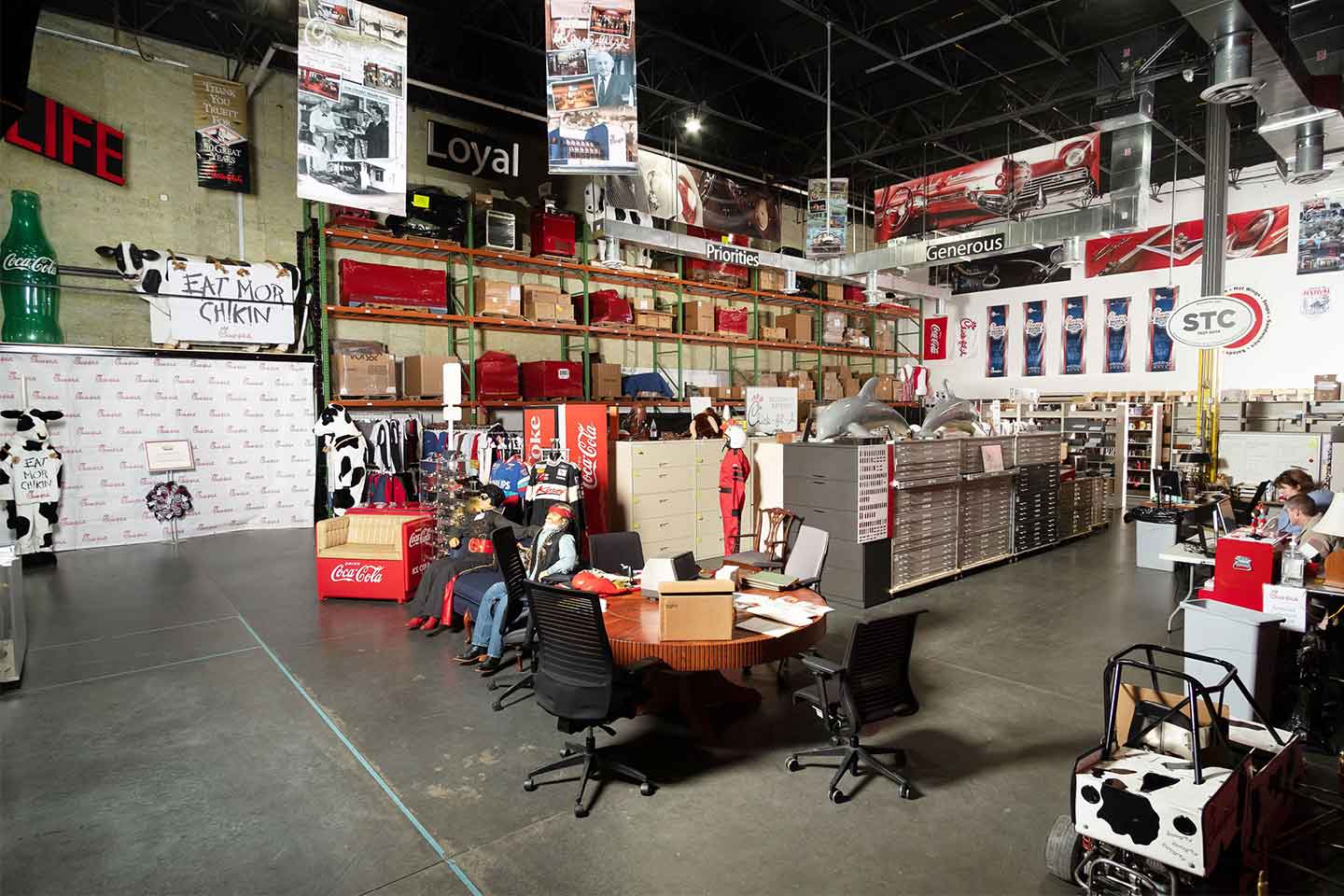 Across the street from Chick-fil-A's Atlanta headquarters sits a hanger nearly half the size of a football field. This is no ordinary building though – this is the Chick-fil-A Archive, and it's filled with five decades of memories and history.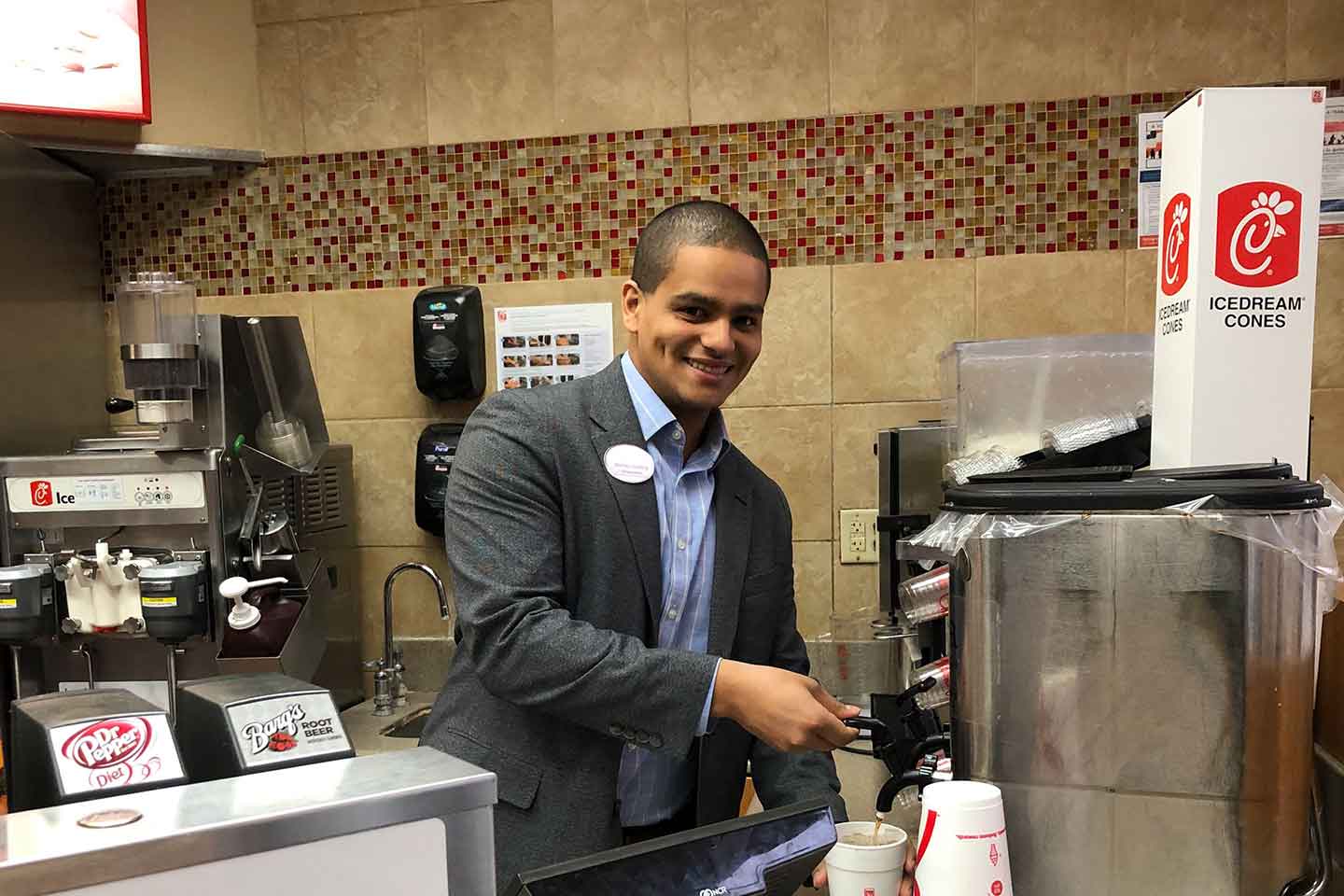 Michel Harding remembers waking up on March 1 feeling nervous and excited. Both emotions were justified as he was about to start a new career.
Featured Inside Chick-fil-A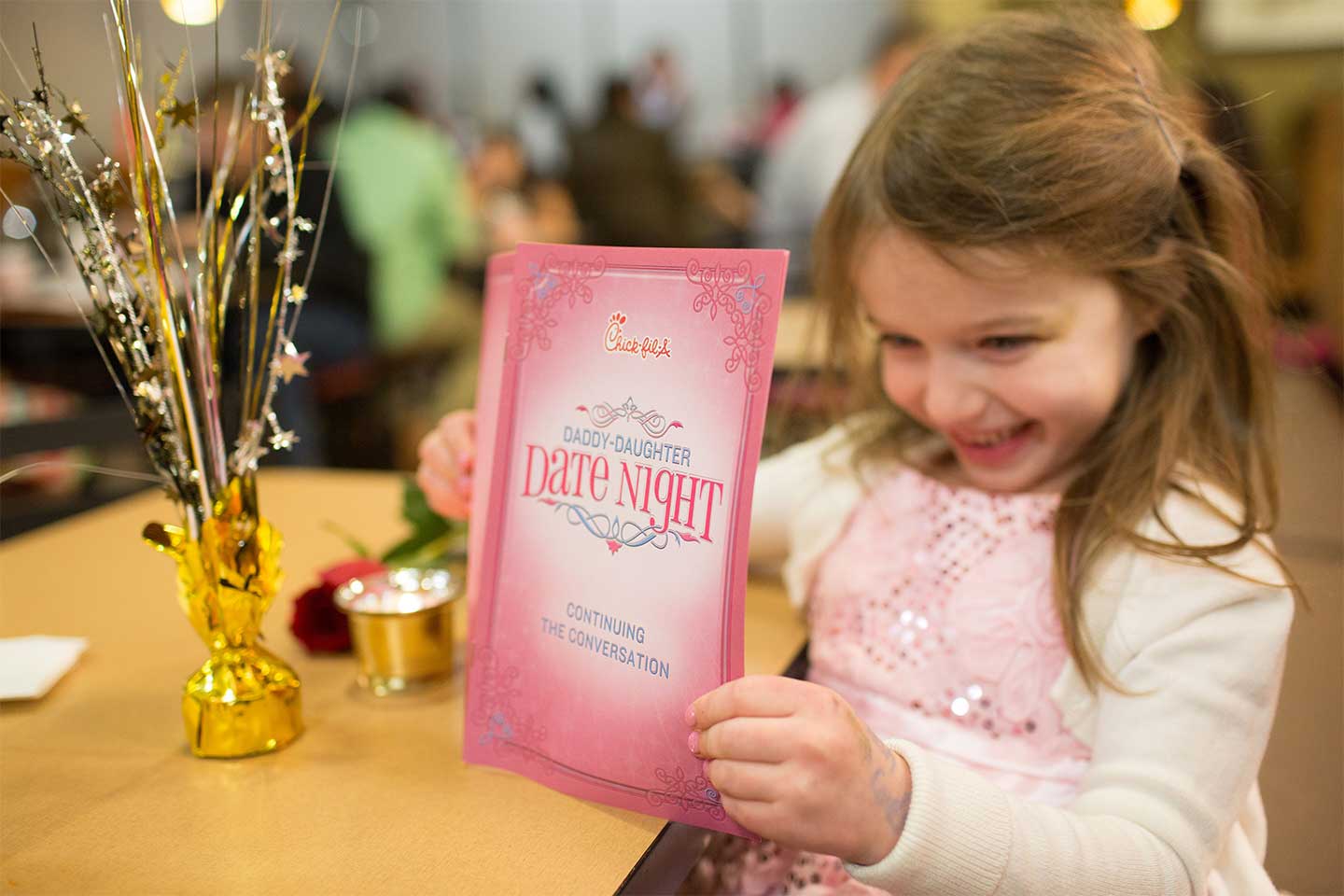 Dressing up, enjoying a delicious dinner and dancing the night away: all the ingredients for the perfect Daddy-Daughter Date. Each year, many Chick-fil-A restaurants across the country dedicate one special night to the exceptional bond between fathers and their daughters. Sure to make every girl feel like a princess, each restaurant transforms itself into a magical scene complete with menus, tablecloths, flowers, balloons and sometimes even bigger surprises like limousine rides.
Featured Lifestyle