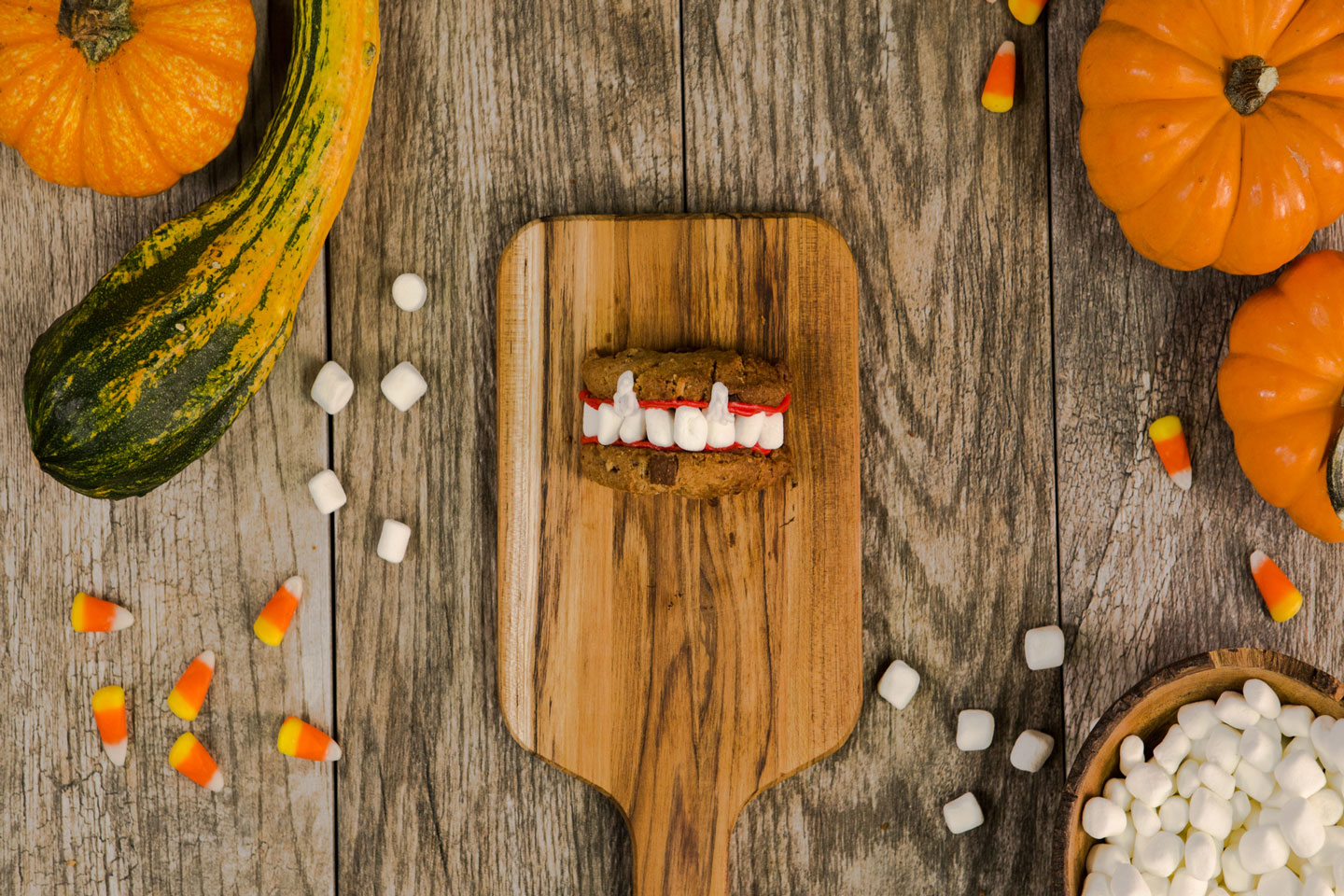 Hosting a crowd this Halloween? We've got you covered. Not only are Chick-fil-A's Chocolate Chunk Cookies scary good, they help make for a Pinterest-worthy Halloween treat. Order a small cookie tray from the Chick-fil-A catering menu to serve 12, or a large tray to serve 24. Then follow the steps below to add marshmallow teeth for an easy vampire-themed treat!
Featured Food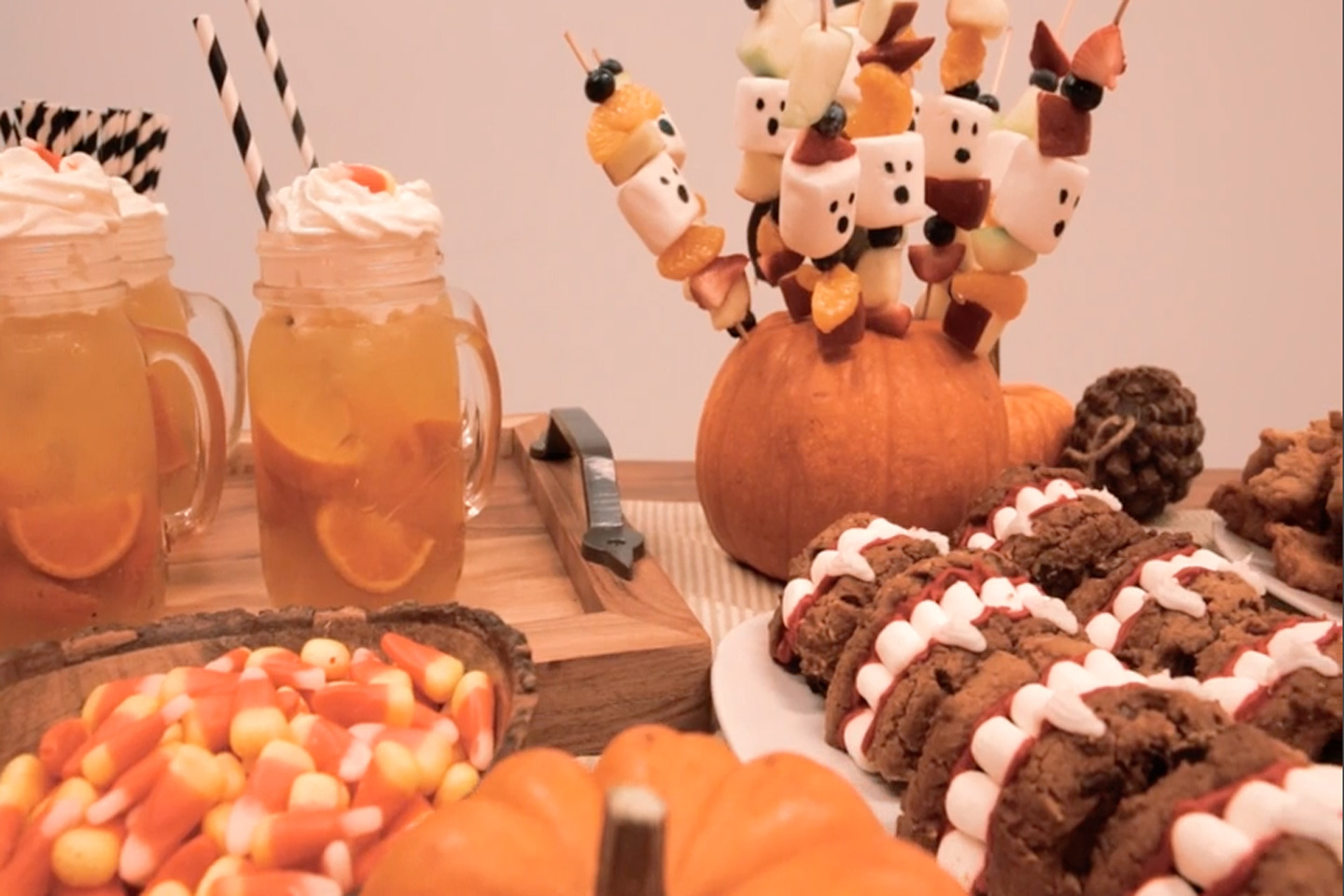 Halloween isn't just the spookiest night of the year. It's also one of the busiest -- one when parents leave work early, rush home to get the kids dressed up, then hit the streets on a quest for tricks or treats.
Featured Food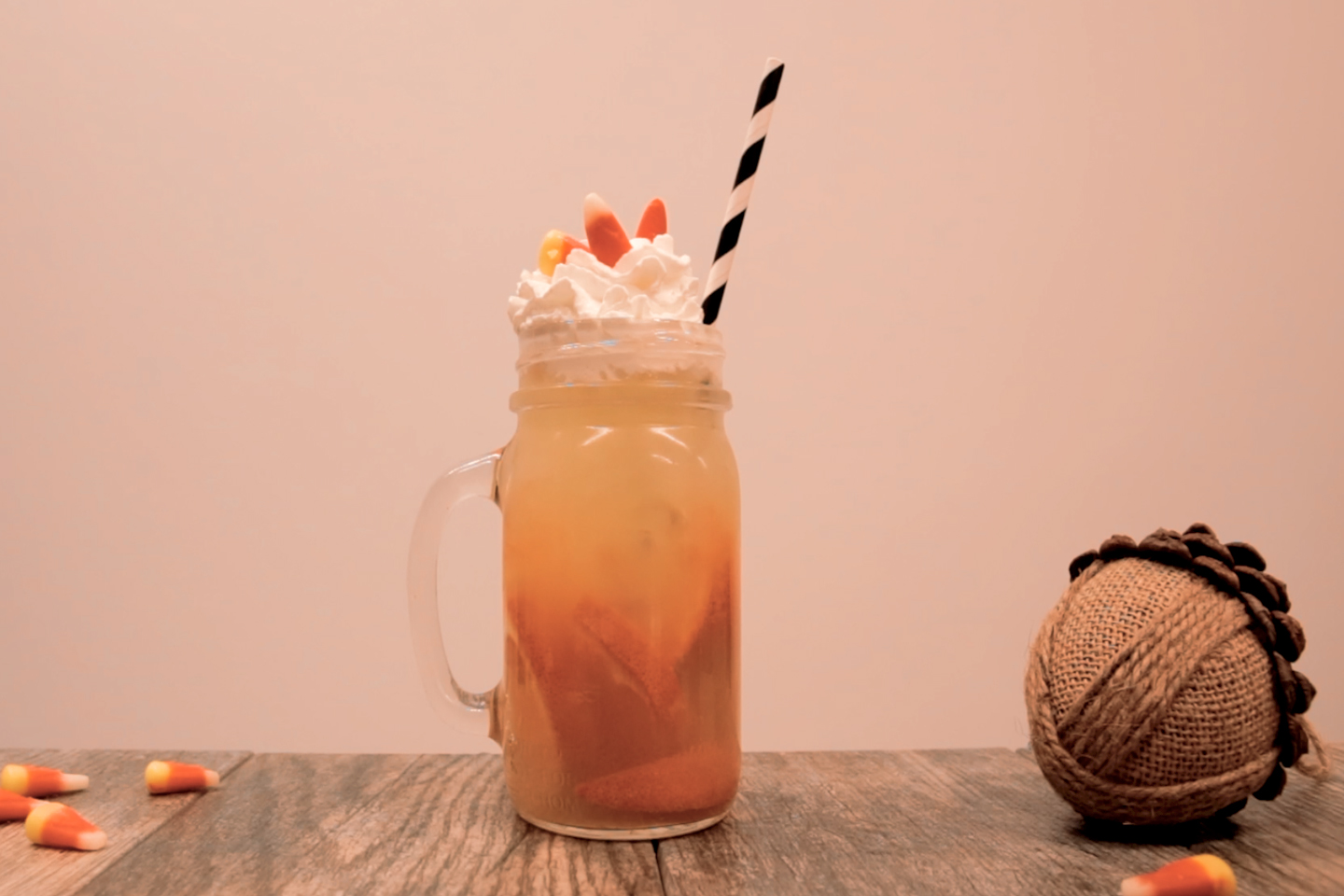 Up your beverage game at the neighborhood Halloween party this year! Fresh-squeezed lemonade is a Chick-fil-A favorite. When combined with clementine oranges, ice, whipped cream and candy corn, it's also a festive Halloween-themed treat that's simple to make.
Featured Food